Tomb Raider: The Legend of Lara Croft – First Trailer And Release Date Confirmed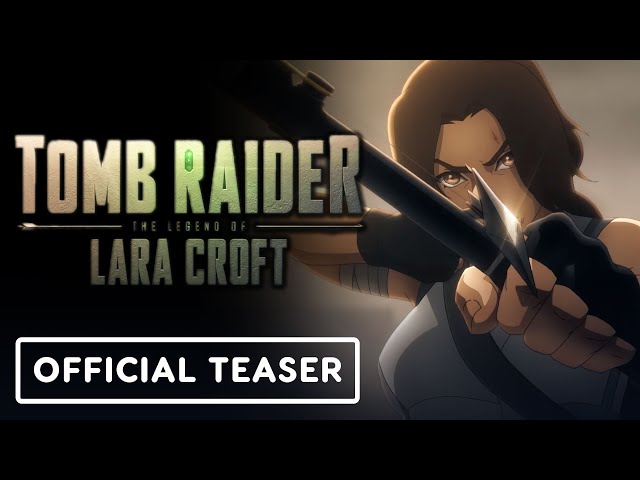 After months of silence and an anxious wait from fans, Netflix has finally officially confirmed the animated series Tomb Raider: The Legend of Lara Croft. It has been more than two years since the streaming giant announced this exciting project. The show promises to take viewers into the thrilling world of Lara Croft through animation. Expectations are high, and now we know that the series will premiere in 2024.
The Tomb Raider: The Legend of Lara Croft animated series for Netflix is Now Official. First trailer and Release Window
The official announcement came via Netflix's Twitter account. On this, they revealed the first trailer for the Tomb Raider animated series and confirmed the release date for 2024. In the trailer, specific details about the exact release date have not yet been provided. However, fans can look forward to the return of Lara Croft through a high-quality series.
One of the most exciting news involves the actress Hayley Atwell, known for her work in films such as Mission: Impossible – Dead Reckoning Part 1 and Captain America: The First Avenger. She will take on the role of Lara Croft in this animated series. In addition, Netflix has revealed additional details about the plot, which will follow the events after Shadow of the Tomb Raider.
This project is being developed by Legendary, with Tasha Huo serving as the series' writer and executive producer. The plot of Tomb Raider: The Legend of Lara Croft will unify the Tomb Raider timelines, connecting the latest video games with the classic titles. Fans can expect exciting encounters with iconic allies of the saga, such as Zip and Jonah Maiava.
It is important to note that this animated production is unrelated to the Tomb Raider films starring Alicia Vikander. Meanwhile, Crystal Dynamics, the studio behind the franchise since 2006, is still working on a new Lara Croft video game, although details are being kept under wraps for now. In addition, fans can enjoy the remastering of the first three installments of the saga with Tomb Raider I-III Remastered, released on February 14, 2024, bringing new life to these classic adventures.
Featured Image Via Netflix
Leave a comment