Tomb Raider 2 Movie Update From Star
After long last, we've finally got some more news about the Tomb Raider 2 movie. The original movie came out in 2018, but it's been pretty quiet on the news front. Now, the actress playing Lara Croft, Alicia Vikander, has revealed what's been going on. Unfortunately, it's not good news.
Tomb Raider 2 Movie News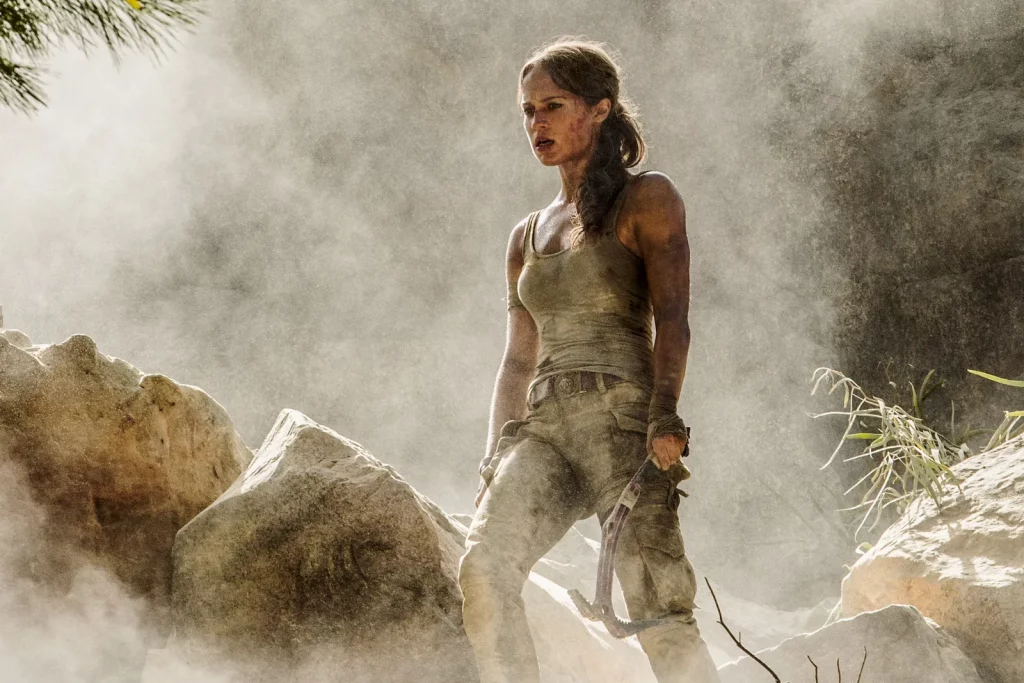 Image: Warner Bros. Pictures
Originally, movie studios planned to release the Tomb Raider 2 movie in March 2021. However, the COVID-19 outbreak sadly put those plans on hold, and we have heard very little about it since then. 
In a recent interview with Entertainment Weekly, the interviewer asked Vikander about her role in Tomb Raider. Sadly for any fans of the franchise, Vikander confirmed that she's not sure what's going on with it. Apparently, MGM has put the film in "development hell," and Vikander doesn't know anything about when they'll release the film.
She said, "With the MGM and Amazon buyout, I have no clue. Now it's kind of politics. I think Misha and I have been ready, so it's kind of in somebody else's hands, to be honest."
Earlier this year, Amazon bought Meto-Goldwyn-Meyer (MGM), which the Tomb Raider 2 movie and franchise is part of. So, it seems that this buyout has put the movie on the brakes for now.
Tomb Raider 2 Movie Cast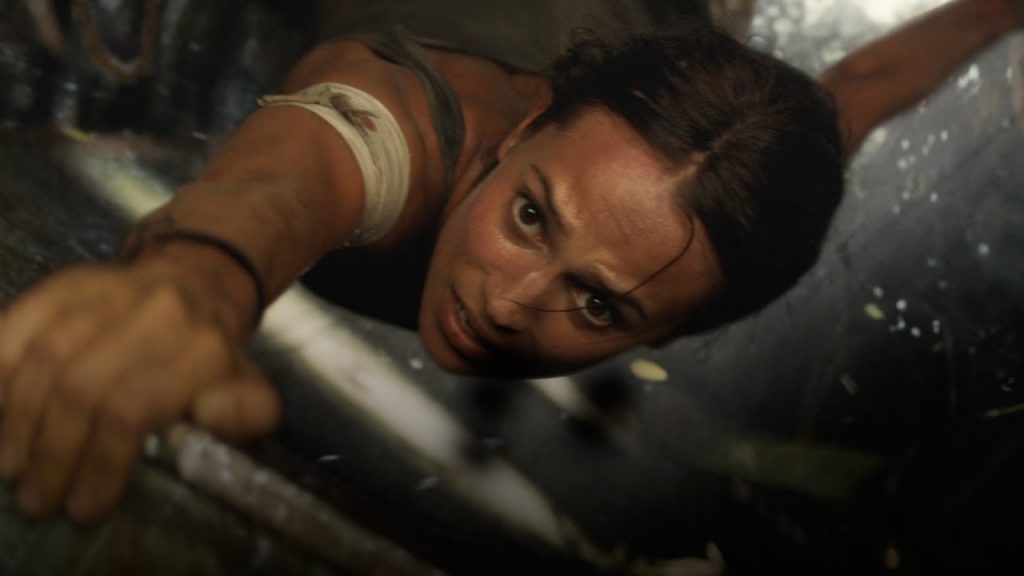 Image: Warner Bros. Pictures
Previously, many sources were reporting that Misha Green was going to direct the film, as well as write it. Green is best known for her work on Lovecraft Country, and her work on the Tomb Raider 2 movie seemed like it'd be a match made in heaven.
According to reports, Green became part of the project in January 2021. Before him, Ben Wheatley and Amy Jump were going to work on the movie. However, the movie studio decided to replace them with Green for unknown reasons. Green said she'd finished the first draft script for the Tomb Raider 2 movie a few months later. She revealed the working title, which was Tomb Raider: Obsidian, but confirmed that this wasn't approved yet.
Clearly, Vikander enjoys Green's work and wants to begin shooting the film. Sadly, it doesn't look like the film is going anywhere soon. We don't know if the Obsidian script is going ahead or if MGM wants to rewrite it all. 
Additionally, there are plenty of other details under wraps about the Tomb Raider 2 movie at the moment. During the interview said that she's "excited to show the world" what's going on with Lara Croft for the sequel. She stated, "I love what done with Lovecraft Country," but also confirmed that she "can't really say" what's happening with the pot.
Lara Croft Game News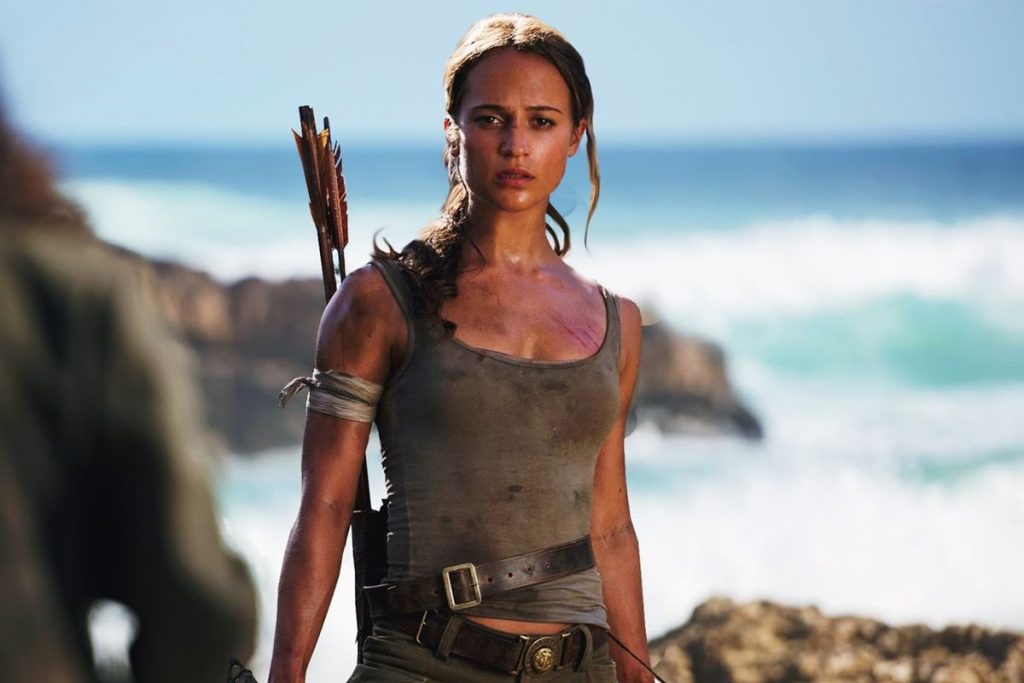 Image: Warner Bros. Pictures
Sadly, that's the only real update that Vikander has been able to offer about the Tomb Raider 2 movie. Previously, Vikander said that she thinks the movie will eventually come out but is unsure when. Unfortunately, the movie "is not greenlit, but the script is in the making." Vikander also said, "everyone is excited, and I would love to revisit Lara again." Clearly, only the movie executives are holding this film back!
The first film in the franchise, named Tomb Raider, served as an adaption of the 2013 video game. The game, which was also called Tomb Raider, was also a reboot of the long-running franchise. Originally, the movie followed the game's plot quite closely, with Lara crashing on Yamatai island. Lara fights Trinity, a secret group with bases worldwide and strange enemies like Queen Himiko.
Similarly, the video game franchise is currently in limbo, like the Tomb Raider 2 movie. Square Enix released the last game, Shadow of the Tomb Raider, in 2018, but it's all been quiet on the sequel front since then. Hopefully, MGM and Square Enix don't cancel either of these aspects of the franchise. That would be a crying shame!
What do you think? Are you saddened to hear that there's not much news about the Tomb Raider 2 movie? What are you hoping to see in the movie? Let us know your thoughts below!
Hi! I'm Arvyn, and I'm an English teacher from the UK. I've been teaching English online for over 4 years to students from all across the world and all ages. Outside of work, I'm a huge fan of reading, video games, and playing with my adorable kitties. See ya!
Leave a comment