Stranger Things 5: David Harbour Likes To Have A Peaceful Ending For Jim Hopper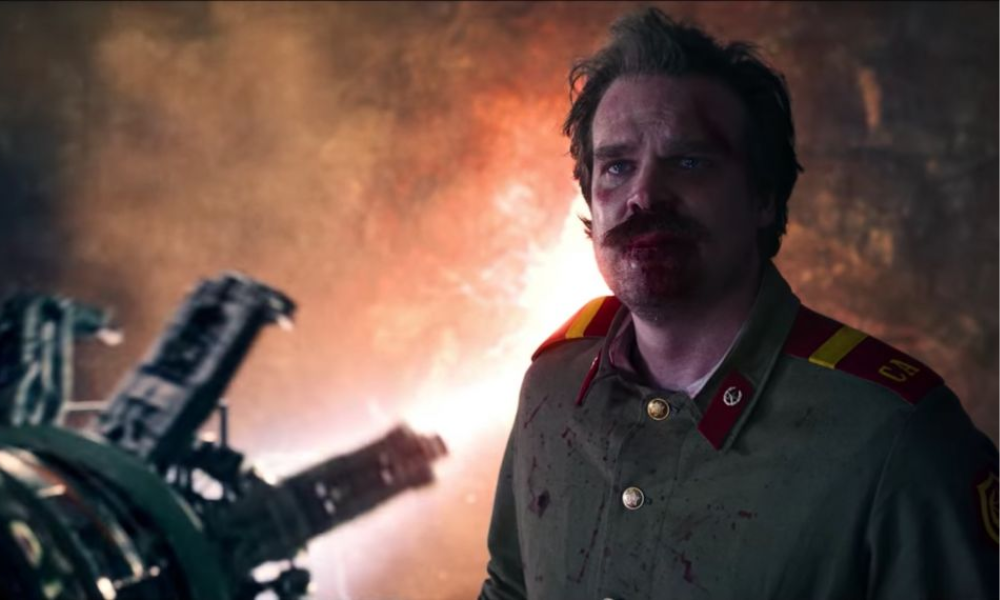 David Harbour, who plays Hawkins, Indiana Police Chief, Jim Hopper, shares that he'd like the character to have a blissful ending for Stranger Things 5.
Stranger Things 4  is one of the most anticipated releases on Netflix this year. The latest season of the hit series comes almost two years after the release of the show's third season. Following the tragic events in Season 3, the whole gang faces a new threat, far more powerful and dangerous than Demogorgon or the Mind Flayer.
The latest season follows the rise of the villain Vecna (Jamie Campbell Bower). The story reveals that Vecna has deep connections with Eleven (Millie Bobby Brown) and is the cause of all the supernatural events that have been happening in Hawkins. The ending of Season 4 teases a darker and more ominous tone for Stranger Things 5. The huge portal spread across Hawkins hints that Vecna is still alive and is preparing for an onslaught he'll bring against Eleven and her friends.
But aside from the clash between Eleven and Vecna, Season 4 also confirmed the whereabouts of Jim Hopper (David Harbour). The cliffhanging ending of Season 3 showed that Hopper survived the blast but was captured by the Russians and held in a Soviet prison camp in Kamchatka.
Hopper also underwent a lot of transformation since he last appeared in Season 3. The Russians that captured him make him and the other prisoners do manual work. But aside from that, they were forced to battle the Demogorgon they'd captured for research and entertainment purposes. 
Without a doubt, Hopper has been through a lot. He's experienced the death of her daughter and evaded many close calls against the supernatural forces of the Upside Down. It's a surprise that Hopper managed to survive through them all. But would that be the same case for Stranger Things 5?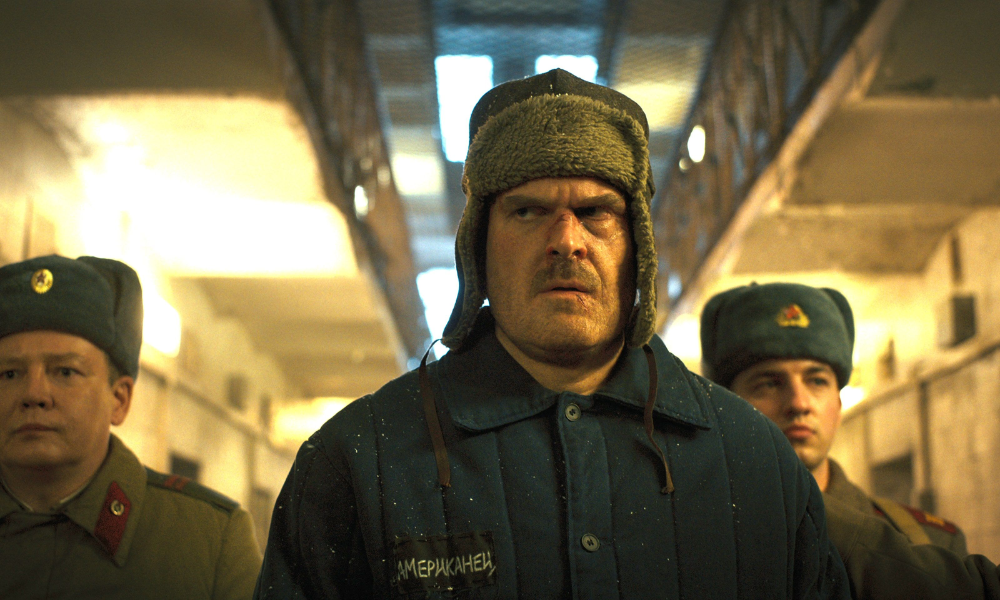 Image: Netflix
David Harbour on his Character's Fate on Stranger Things 5
In a speaking engagement with Total Film, the actor revealed his hopes for Hopper's future in Stranger Things 5. The actor admitted that he doesn't have any idea about what the Duffers Brothers will come up with for the show's fifth season. However, he pointed out that his character is "someone who's been through a lot" and that he "deserves peace." Read Harbour's statement below:
"It's funny. I believe in a fundamental morality in storytelling, and that characters should get what they deserve. Which is more complex than just smiles. But I certainly think that Hopper is someone who's been through a lot. I think he deserves peace, so I'd like to see that achieved. But the real question you have to ask yourself is: are the Duffers Dickensian? Or are they Kafka-esque? Do they believe in the big turkey dinner at the end of A Christmas Carol? I wonder myself, you know? I'm very curious to see how it unfolds."
As Harbour mentioned, we are still determining what the Duffers Brothers have in mind for the show's fifth and final season. With an impending all-out battle against the forces of Upside Down, Hopper's future might be bleak. Given that Hopper has become Eleven's father figure, it's possible he'll protect his child at all costs — even his life. Or perhaps, the Duffers Brothers like happy endings and make Joyce (Winona Rider) and Hopper live together with their kids.
While we have to wait for the release of Stranger Things 5 for us to confirm what the future holds for Hopper, we know for sure that the final season will be epic. There are various fan theories about what will happen in the fifth season. Some fans think we'll see more Dungeons and Dragons monsters, while some expect multiple main character deaths.
Catch the latest season of Stranger Things exclusively on Netflix.
Paul is many things. He's a fan of anime, superheroes, and everything in between. He dedicates his downtime to annoying the heck out of his cats and dog.
Leave a comment