Netflix's Wednesday Season 2 Is Officially Headed Our Way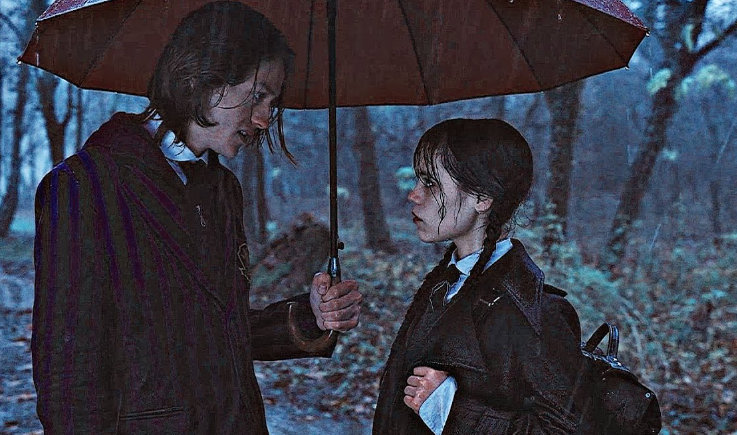 "Over the past few weeks, I've been hunted, haunted, and mimicked. It's been pure torture. Thank you", says Jenna Ortega in the official announcement for Netflix's Wednesday season 2! Read on to find out what we know so far. 
Is 'Wednesday' renewed for season 2? 
After disastrous 10 weeks of waiting, Netflix finally just released the official announcement. Netflix's Wednesday season 2 is coming! This time around, Jenna Ortega made an official announcement, saying 'more misery' is coming. 
Netflix even used a sample of Lady Gaga's 'Bloody Mary', which has been circling with Wednesday fan-made clips all over the internet. And I can't be any happier! Read on to find out the cast, potential release date, and plot. 
Jenna Ortega as Wednesday Addams
Netflix's Wednesday Season 2 Plot & Cast
Over the course of the last two months, we followed Jenna Ortega in the role of Wednesday Addams. The ratings of season 1 of the show went through the roof! Many praised Jenna's magnificent portrayal of the apathetic girl. The Addams girl went hunting for clues as to who or what is behind the murders in Jericho. 
The season ended by showing us a mysterious text, leaving us with a cliffhanger. Despite several rumors about Wednesday leaving Netflix, they are back with more information for the fans. As Netflix's Wednesday season 2 is officially on its way, let's discuss the potential release date and the plot.
Wednesday has been officially renewed for Season 2! pic.twitter.com/ekqlxP9ueW

— Netflix (@netflix) January 6, 2023

When it comes to the cast, of course, we are expecting Jenna Ortega and the Thing to come back. Moreover, some of the actors who are likely to reprise their roles are Percy Hynes White, Luis Guzmán, Naomi J Ogawa, Catherine Zeta-Jones, and Fred Armisen. 
Warning: Spoilers Ahead! As for the plot, we expect Ms. Thornhill to return in order to try and achieve her goals once again. It may not be a surprise to see Gwendoline Christie reprise her role as Larissa Weems.  
Moreover, fans are also eager to see Tyler come back and achieve his redemption arc. Will he be able to escape from Ms. Thornhill's claws? Stay tuned for more updates!
"It's been incredible to create a show that has connected with people across the world. Thrilled to continue Wednesday's tortuous journey into season two. We can't wait to dive head first into another season and explore the kooky spooky world of Nevermore. Just need to make sure Wednesday hasn't emptied the pool first." co-creator Miles Millar
Obsessed with anime, all-things magical, collecting rare editions and funko pops, Natalija is a young writer who strives to read every comic and manga out there!
Leave a comment