Marvel's Monsters in MCU Have Been Here All Along
Werewolf by Night executive producer that the presence of Marvel's monsters in MCU has been there all this time.
Werewolf by Night executive producer Brian Gay recently disclosed that Marvel's monsters in MCU were already involved in their films and other media. Now that Halloween season is fast approaching, Marvel is introducing these monsters to the viewers and fans.
During an exclusive interview with The Direct, Gay confirmed that Marvel's monsters in MCU have been surviving since before:
"I think one of the very cool things about the special is it's just peeling back the corner of monsters in the MCU. So there's not just the monsters that are part of Werewolf by Night, but the ones that were up on the wall, there's some of that artwork as well. What all this lends to is the idea that for centuries there have been monsters within the world of the Marvel Cinematic Universe, and they've been being tracked or hunted or kept at bay by these hunters."
With this comment, Gay built up the Disney+ TV special as a spotlight on these unnoticed monsters in the Marvel Cinematic Universe.
A Look Back on Marvel's Monsters in MCU Timeline
Marvel's monsters in MCU have been under control or kept from getting more attention in the previous movies or series. Introducing these supernatural creatures would result to a clash in principles against the scientific elements from Iron Man movies and the like.
Producers were initially very cautious in deciding this matter until Thor and the Asgardians came into the limelight. The crux of the dialogue is when Odinson says that science and magic are the same things. With those words, everything fell into place. Today, the American production company is certain that fans will welcome Marvel's monsters in MCU.
As for vampires, previous shows in Marvel have acknowledged them in several instances. For example, in Loki, it was mentioned that an Eternal has the same level of power as a typical vampire. And, of course, who could forget Blade that's getting a reboot in 2023?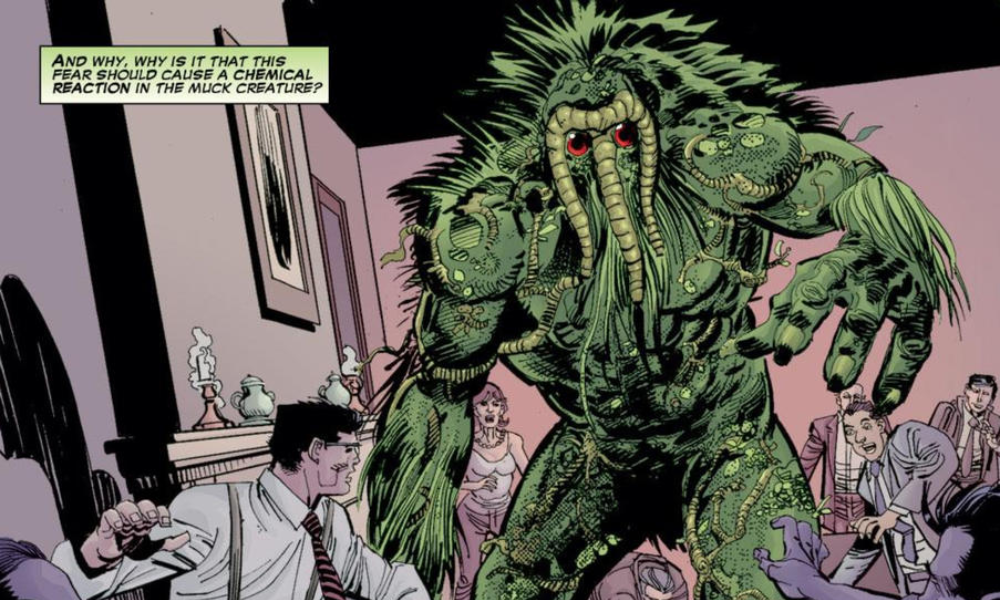 Marvel Comics
Werewolf by Night's
Role in Introducing More Monsters
Werewolf by Night opens the door to introduce Marvel's monsters in MCU. Topping this Disney+ special is Gael García Bernal, who portrays Jack Russell. Due to a curse, Jack transforms into a werewolf while maintaining his intellect as a human. Footage from the show's teaser trailer shows that Jack is involved with a group of monsters.
The TV special's director, Michael Giacchino, said that the show "evolved into this love letter to monsters and the humanity behind them" when he was discussing it with Marvel Studios boss Kevin Feige in an exclusive interview with Empire.
According to Giacchino, Werewolf By Night is "far from Marvel's most famous character", but "the comics are possibly better remembered these days as the place where Moon Knight made his first appearance on the page – it was one that made a real impression on the young Giacchino."
This is also proof that Feige is not afraid to break the norms even in his own company's usual standards, as Werewolf By Night attempts to be a tribute to old-school horror. Something that the MCU hasn't done so far.
The director even teased that his own nephew "watched it recently, and couldn't sleep that night." Guess that would be the same feeling for viewers who will watch the television special, especially once new monsters and vampires make their on-screen appearances. There's also the much-anticipated film Blade coming in theatres in 2023. The movie will possibly feature the monsters and vampires that will make their appearance in this special.
Catch Werewolf By Night with Marvel's monsters in MCU in Disney+ on October 7.
Paul is many things. He's a fan of anime, superheroes, and everything in between. He dedicates his downtime to annoying the heck out of his cats and dog.
Leave a comment