Kenobi Part 1 & 2 – Things You Might've Missed
After an incredibly long time, Kenobi Part 1 and 2 finally debuted on Disney+ today. And what an episode it was! We finally got to see Ewan McGregor back in the role of Obi-Wan Kenobi. This marks his first time resuming the role since 2005's Revenge of the Sith. So, there was a lot of pressure on McGregor – and Lucasfilm – to make sure that his return was successful.
We certainly think that it was – we were glued to the screens the entire time! We got a glimpse of Emperor Palpatine's rise to power and the Empire's search for Obi-Wan.
However, there were a few things that we noticed on a rewatch. Lucasfilm hid some of these things in the background of Kenobi Part 1 and 2. They appear to set up important plot points later down the line. Other ones were Easter eggs, purely for the hardcore fans.
You should look away now if you haven't caught up with Kenobi Part 1 and 2 yet!
The Beginning of Kenobi Part 1 and 2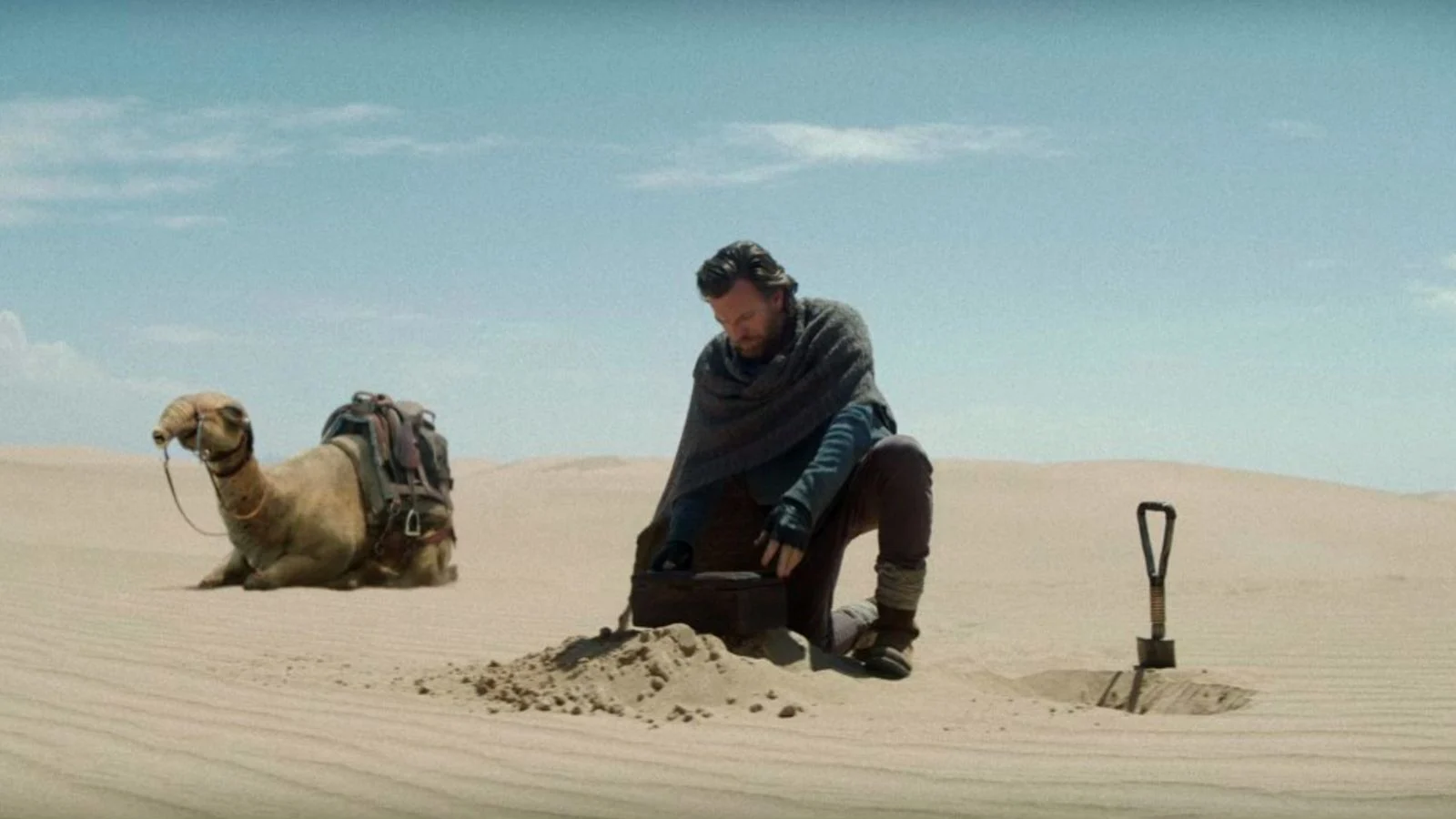 Image: Lucasfilm/Disney
Firstly, during the scene at the Jedi Temple, you can hear a voice commanding the Clone troopers to "execute Order 66." If you've watched Revenge of the Sith, you'll know that this was Emperor Sheev Palpatine himself. He told the Clone troopers to turn on the Jedi and murder them. Although this was a tragic moment, it was useful for setting up some of the conflicts of Kenobi Part 1 and 2.
Later, Kenobi speaks to some Jawas on Tatooine. The Jawa criticised Obi-Wan for his scent, claiming that it was so strong that he could smell it in Anchorhead. This might seem like a random city, but it's a throwback to A New Hope. Luke mentions Anchorhead to Obi-Wan. This scene is just one of many moments in Kenobi Part 1 and 2 foreshadowing the original trilogy.
Naturally, whilst on Tatooine, Obi-Wan bumps into Owen Lars, Luke's uncle. As Owen saw what happened to Anakin, he is determined to keep Luke from the same fate. However, Obi-Wan replies with the phrase, "when the time comes, he must be trained." As you might have guessed, this part of Kenobi Part 1 and 2 foreshadows Luke's training in the original trilogy.
Who is in Kenobi Part 1?
Image: Lucasfilm/Disney
During Kenobi Part 1, there is a stunning moment with a party. The venue is packed with guests, but some eagle-eyed viewers fans will have spotted an interesting face. Yes, that's right – everyone's lovable droid, C-3PO, is one of the guests! Actor Anthony Daniels has appeared in every single Star Wars film to date, though not always as this golden droid.
Unfortunately, things are not easy for Obi-Wan in Kenobi Part 1 and 2. During the scene where he meets Bail Organa, the latter character namedrops the planet "Daiyu". This is not a place we have heard of before in Star Wars, so we know very little about it. However, we can expect to learn plenty more about this place.
At the end of Kenobi Part 1, we see Obi-Wan digging up two lightsabers from underneath the sand. You might be wondering – "where on Tatooine did he get these?" One of these lightsabers is his own, and his decision to dig it up shows how he is returning to being a Jedi. The other lightsaber is Anakin's!
The New Planet in Kenobi Part 1 and 2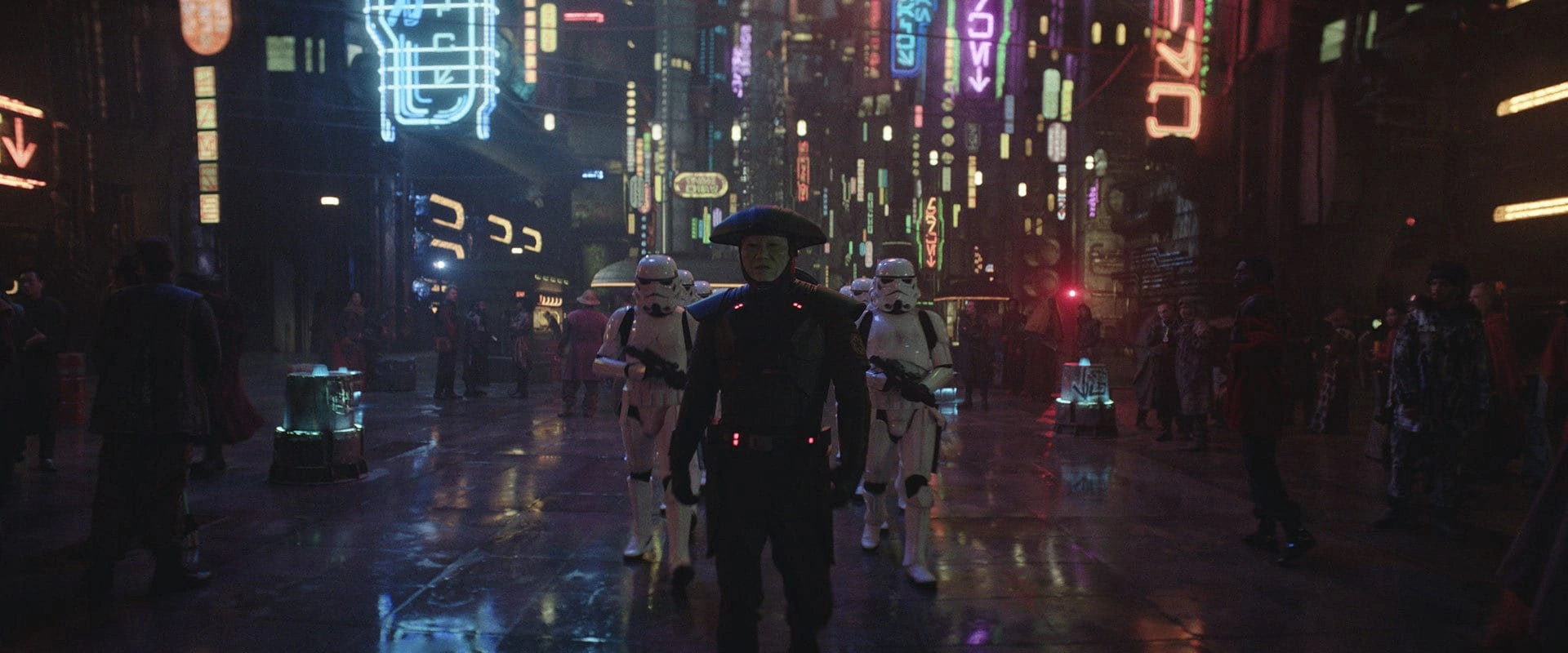 Image: Lucasfilm/Disney
In Part 2, we finally glimpse the planet Daiyu that Bail mentioned in Kenobi Part 1. On this planet, we see an old Clone trooper who appears to be homeless as he is begging for credits. If you're thinking he looked familiar, then you're right – this was Temuera Morrison. Previously, the actor played the iconic Boba Fett and his father, Jango Fett. Jango became the blueprint for all the Clone Troopers.
Later, another character named Haja tries to con other people on Daiyu. Clearly, it's not a place that you would think Obi-Wan or even Bail Organa would be! However, Haja talks about the planet Corellia to one of his victims. What's important about this place? Well, it's only the home planet of the iconic smuggler, Han Solo!
We also see Leia and Obi-Wan meet for the first time after it was hinted at during Kenobi Part 1. Obi-Wan tells Leia that his name is Ben. It might seem like a harmless comment, but this is an important moment. It helps to explain one of the discrepancies in A New Hope. Namely, why everyone on Tatooine knows Obi-Wan as Ben, yet Leia somehow knew that he was Obi-Wan.
There're sure to be plenty of other Easter eggs in future show episodes. As it stands, Lucasfilm jam-packed Kenobi Part 1 and 2 with them! Were there any other things that you spotted? Let us know in the comments!
Hi! I'm Arvyn, and I'm an English teacher from the UK. I've been teaching English online for over 4 years to students from all across the world and all ages. Outside of work, I'm a huge fan of reading, video games, and playing with my adorable kitties. See ya!
Leave a comment