Jeremy Irvine Cast as Alan Scott in Green Lantern Series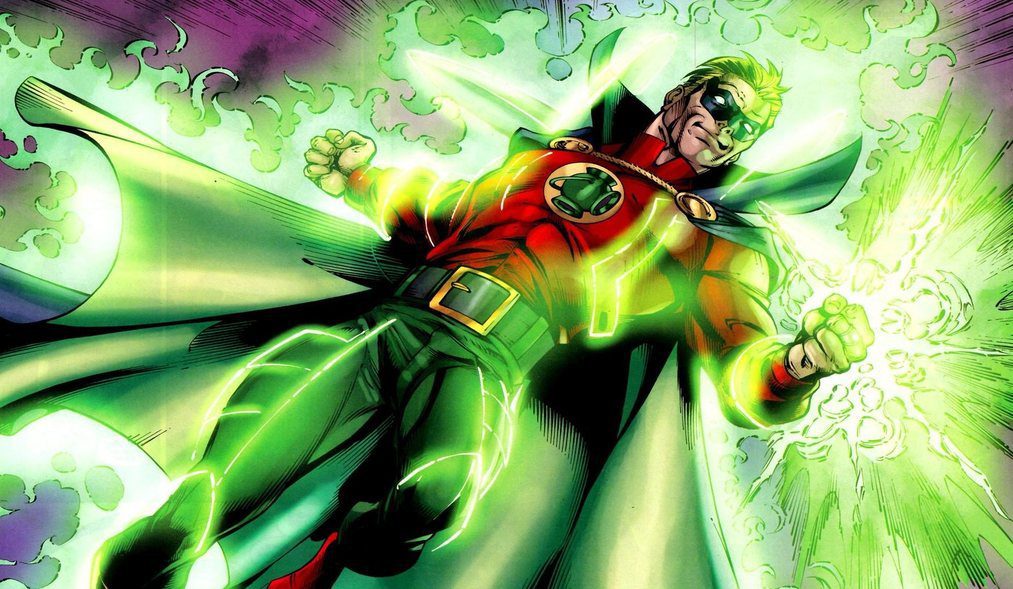 Some of us tried to forget about the character of Green Lantern after the universally disliked 2011 film. After all, the film was far from being considered a financial success, and the star, Ryan Reynolds, couldn't even voice his satisfaction in the film. Despite this less-than-stellar theatrical presence, many fans and filmmakers could see the potential in the DC Comics hero that had yet to be tarnished forever. So, some people are working pretty hard to fix the character's reputation. The upcoming Green Lantern series has just cast another lead, and Jeremy Irvine is behind the role.
Jeremy Irvine To Play Alan Scott In Green Lantern Series
There can only be one Batman, and that's Bruce Wayne. But when it comes to Green Lantern, plenty of heroic players have suited up for the title. This is mostly thanks to the mighty Green Lantern Rings that give the wearer different powers. Alan Scott donned the first ring to be worn on Earth. The character is also notable for his participation in the founding of the Justice Society of America.
Jeremy Irvine will be taking on Scott's character in the Green Lantern series. We're especially excited to see this character be brought to the screen, as he has quickly become one of the most prolific members of the queer community throughout DC Comics. Scott was announced as a secretly gay FBI agent in a previous comic, which means we may be getting some well-deserved representation in the world of comic adaptations.
The upcoming series has already explained that it will explore various decades and galaxies, starting in 1941 with Scott. This casting news comes after Finn Wittrock had already joined Green Lantern earlier this year. Wittrock is set to play Guy Gardner, another ring-wearer.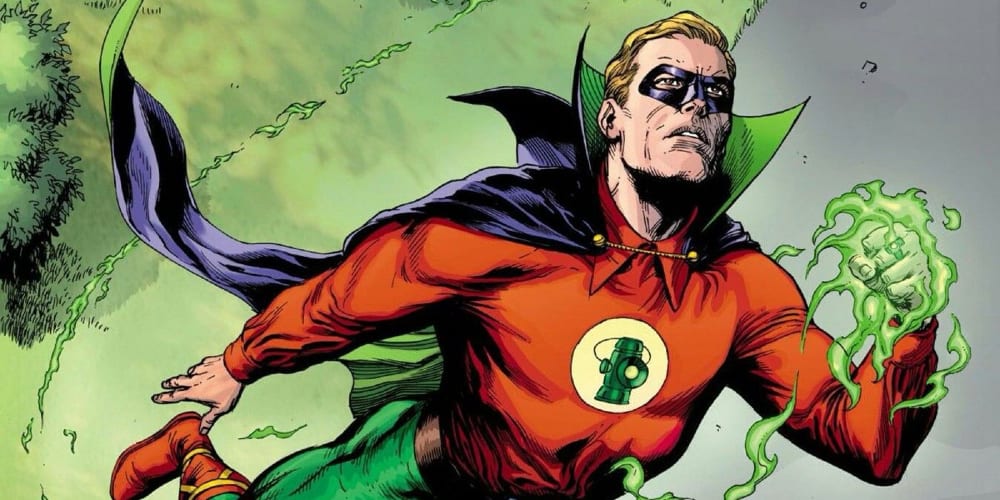 Image via DC Comics.
This Casting News Brings Controversy For Some
As we mentioned, it's pretty exciting getting to see a character like Alan Scott come to life on camera, especially when the character can bring along some great representation. However, the casting has bothered some. Irvine is best known for his portrayal of Danny Winters in Stonewall. The 2015 film told the story of the 1969 Stonewall riots, one of the most critical moments in the history of queer liberation.
But what could be the problem of telling such an important story? Well, rather than focus on the real people who risked their lives for the sake of being open about their identity, the film chose to take a different route. They centered it around Danny Winters, who, by the way, isn't a real person. This contributed to serious white-washing of the riots while also excluding much of the history of how many transgender individuals were at the front of the riots.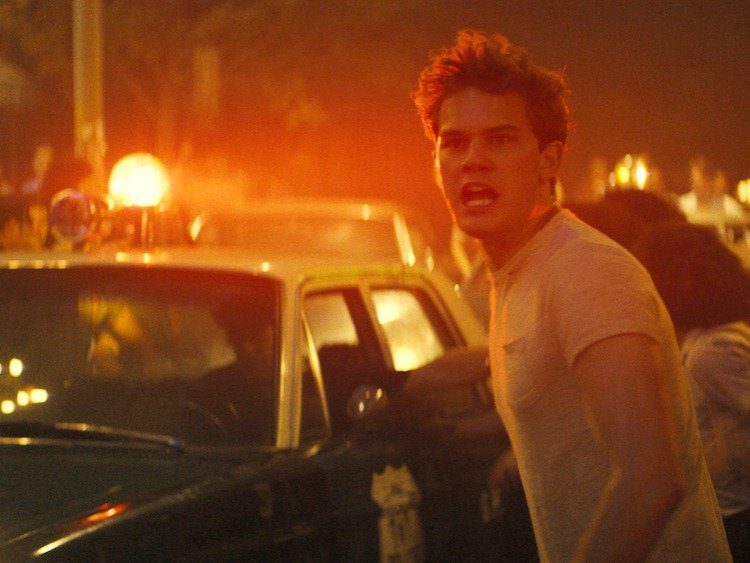 Stonewall. Image via Roadside Attractions.
Irvine's contribution to the film is not something that he is solely to blame. There were many concerns about the film, and his role was just a piece of the puzzle. Many fans remain wary about seeing such an outspoken young actor take on a role that will no doubt be meaningful for LGBTQ+ identifying fans.
Readers, we want to hear your thoughts. Does this casting news upset you based on the actor's past roles? Or are you just excited to see the Green Lantern brought to life by some passionate portrayals? Either way, let us know what you think about Jeremy Irvine joining the cast of Green Lantern.
Featured image via DC Comics.
Meghan Hale is the kind of movie lover that has a "must watch" that is a mile long... and growing. When she isn't talking about the latest film and television news she is writing one of her many in-process novels, screaming film trivia at anybody who will listen, and working as a mental health care professional. Follow her on Twitter @meghanrhale for some fun theories and live reactions to all things entertainment.
Leave a comment