Finn Wittrock as Green Lantern Guy Gardner Coming to HBO Max
For the longest time, fans speculated over who would play Hal Jordan, or John Stewart, or maybe even Kyle Rayner, in future DCeU Green Lantern productions. But as it turns out, we weren't even speculating over the right Green Lantern! HBO Max and Warner Bros have confirmed that American Horror Story's Finn Wittrock will star as Guy Gardner in an HBO Max Green Lantern series. But he's not the only Lantern showing up.
Finn Wittrock as Green Lantern Guy Gardner Isn't the Only Star of the Series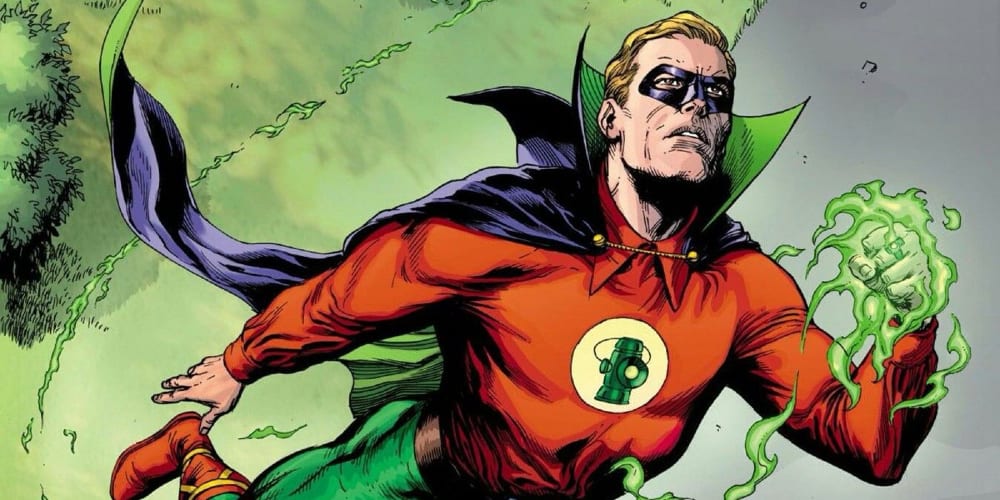 Including this character is a pleasant surprise. (Image: DC Comics)
Though the only casting announcement was that Finn Wittrock will suit up as Green Lantern Guy Gardner, the Hollywood Reporter also reports that the original, golden age Green Lantern will be a central character too. Also, alongside Gardner, we'll get an entirely new Lantern:
"Green Lantern reinvents the classic DC property through a story spanning decades and galaxies, beginning on Earth in 1941 with the very first Green Lantern, secretly gay FBI agent Alan Scott, and 1984, with cocky alpha male Guy Gardner and half-alien Bree Jarta. They'll be joined by a multitude of other Lanterns — from comic book favorites to never-before-seen heroes.
We don't know anything about Bree Jarta, but the way they're bringing in Alan Scott is wonderful. Seeing him navigate the spy world and outer space, all while dealing with hatred and bigotry for who he is? That's what comics do best. Talk about real world issues with a fantastical backdrop.
As far as Green Lantern Guy Garder, we'll see Finn Wittrock as "a hulking mass of masculinity, and, as rendered in the comics, an embodiment of 1980s hyper-patriotism. And yet, Guy is somehow likable."
Um…Guy Garnder? That's an, um, Interesting Choice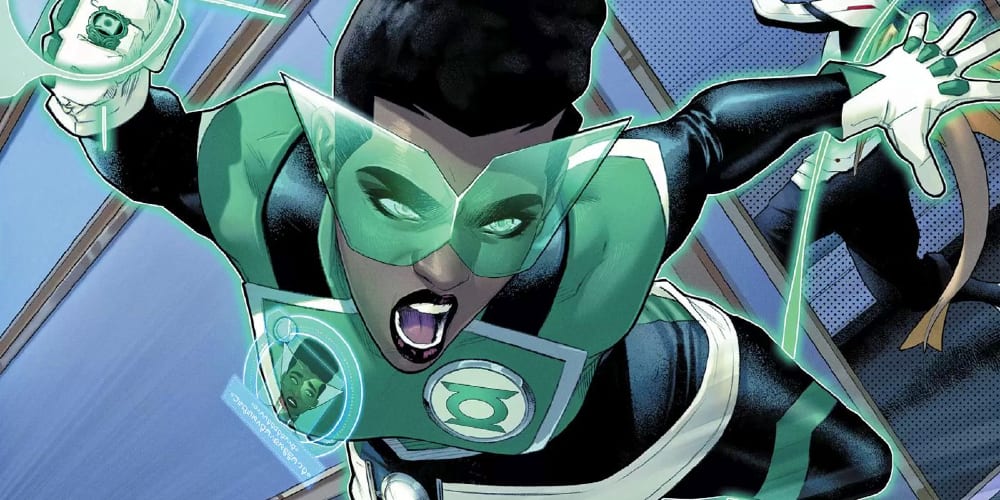 Please cast Yara Shahidi for this role. (Image: DC Comics)
There are a lot of humans who wear Green Lantern rings. Simon Baz, Jessica Cruz, Sojourner Mullein, Keli Quintela (kind of), and the classics, Hal Jordan, John Stewart, Kyle Rayner, Guy Gardner and Alan Scott. However, if you asked a group of 100 people who the best Lantern is, maybe three would say Garner. John Stewart and Kyle Raynor are generally the most popular, but Baz, Cruz, and – especially – Mullein are taking over. Loyalists love Hal Jordan despite that he's as interesting as a bowl of dry Fiber One cereal. And traditionalists love Scott. Gardner?  That would be like saying the best player in the '96 Bulls was Dickey Simpkins, even though Rodman, Pippin, and Jordan were all on the team too. (And yes, I had to google "other members of the 1995 Chicago Bulls" to even find another name.)
Hopefully we'll see more of the characters we love, but it's also cool that we'll see new characters.
What do you think of Ginn Wittrock as Green Lantern Guy Gardner? Good casting or "wait, why are they even casting for Gardner in the first place"? Tell us below!
Roman Colombo finished his MFA in 2010 and now teaches writing and graphic novel literature at various Philadelphia colleges. His first novel, Trading Saints for Sinners, was published in 2014. He's currently working on his next novel and hoping to find an agent soon.
Leave a comment