Emma D'Arcy And Olivia Cooke Talk About Their Characters' Relationship On House Of The Dragon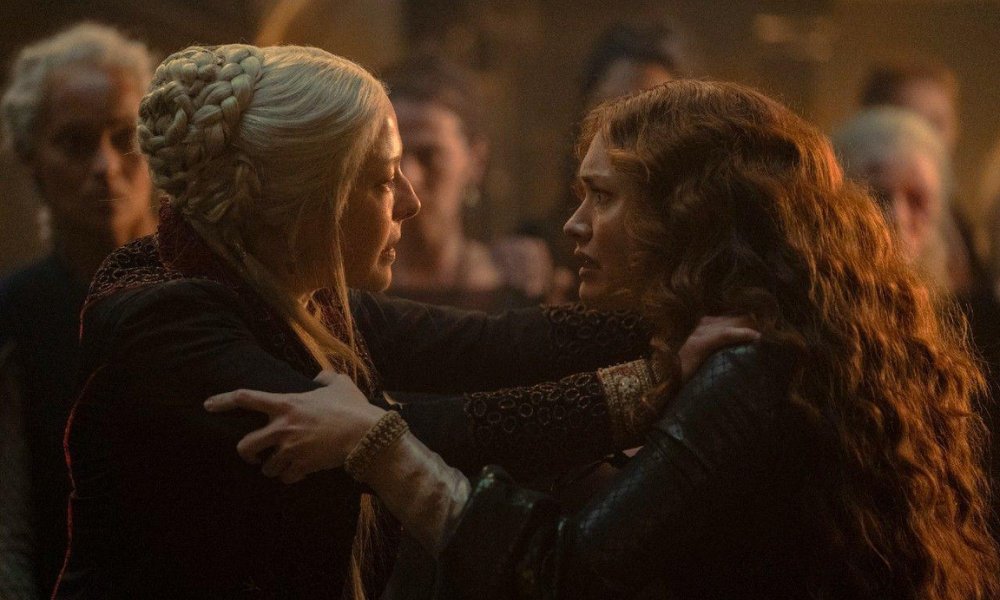 House of the Dragon stars Emma D'Arcy and Olivia Cooke share their insights on how their characters' relationship changed throughout the events in the show.
House of the Dragon is one of the biggest and most successful series this year. Every new episode of the show garners positive feedback from critics and fans. And Paddy Considine's performance in the previous episode was so stunning that even George R. R. Martin himself praised him. But Considine's portrayal of the fallen King Viserys is not the only great thing about the show. Actresses Emma D'Arcy and Olivia Cooke's chemistry is undeniable and beyond compare.
Emma D'Arcy plays the older version of Rhaenyra Targaryen, originated by Milly Alcock. Meanwhile, Olivia Cooke portrays the older version of Alicent Hightower, which Emily Carey originally played. The first episodes of the series established that Rhaenyra and Alicent were close during their youth. They show this affection and sisterly love for each other, but their bond soon dissipates due to political schemes.
When Lady Aemma Arryn, the mother of Rhaenyra and King Viserys's wife, died, Otto Hightower (Rhys Ifans) pushed her daughter Alicent to be the new queen consort. The sudden shift in the hierarchy affected the relationship between Rhaenyra and Alicent. However, questions about Rhaenyra's morals finally cracked this relationship, which would go on for decades.
However, the most recent episode hints at a form of reconciliation between the two characters. After a decade-long of tension, the two characters share an intimate moment after their family dinner. But as the death of King Viserys finally happened, the two would most likely be back being hostile against each other as they fight for the Iron Throne.
Ahead of the new episode of House of the Dragon, actresses Emma D'Arcy and Olivia Cooke reveal more details about these two matriarchs' complex relationship.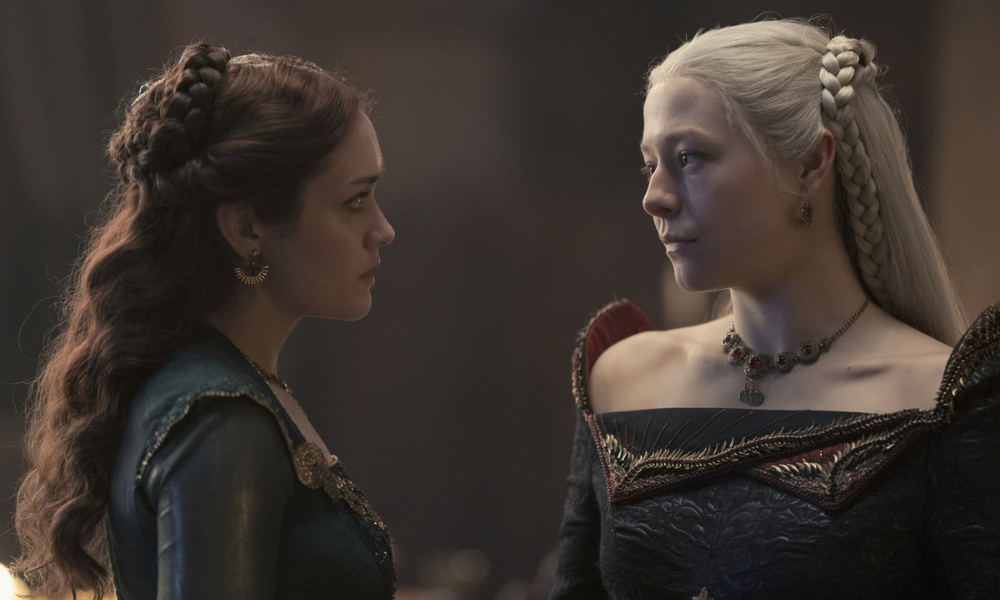 HBO Max
Emma D'Arcy and Emma Cooke on their characters' complex and intimate relationship
In an interview with The New York Times, Emma D'Arcy and Olivia Cooke share more details about the connection between their characters. 
D'Acry notes that an "erotic energy is present in their early relationship." Fans picked up this connection between their characters early on. Theories came out that what they had was more than just friendship but something deeper and personal. 
Meanwhile, Cooke comments that Alicents has this deep desire "to reach out to Rhaenyra again." This is despite the repression she had to do to fulfill her duties. Read their full statements below:  
D'Arcy: That sort of erotic energy is very present in their early relationship. I think Rhaenyra is primarily motivated by a deep desire to be known and seen. The hurt and pain is so dominant that I don't know if there's a space, at this point, for a conscious interaction with sexual lust, but she definitely yearns for the old physical intimacy that they shared. It's different from what she shares with her current husband and her children. A different form of contact.

Cooke: I don't know if Alicent knows what it feels like to feel those things now. There's layers and layers of repression; sexuality and lust are probably a prehistoric, sedimentary layer by now. From Alicent's point of view, I don't think she's that self-aware, in terms of what she's feeling, to know what's propelling her to reach out to Rhaenyra again.
Emma D'Arcy and Olivia Cooke's understanding of what happens inside the minds of their characters prepares us for what is about to come. Now that King Viserys is gone, the Iron Throne is free for the taking. While Rhaenyra is King Viserys' chosen heir to the throne, the previous episode's events would challenge her claim. 
With Episode 9 of House of the Dragon, we'll now enter the bloody and unfortunate timeline of the Dance of the Dragons.
Catch Emma D'Arcy and Olivia Cooke in House of the Dragon streaming on HBO Max.
Paul is many things. He's a fan of anime, superheroes, and everything in between. He dedicates his downtime to annoying the heck out of his cats and dog.
Leave a comment