Black Mirror Season 6 Release Date And New Teaser Revealed
This British series was a Netflix proposal with a very innovative format within science fiction. The premise was simple, to create horror stories in a dystopian-technological future. Its success allowed it to cross national borders and reach the American market with high-quality episodes. Now, Netflix has just announced Black Mirror season 6.  
Five seasons are not enough either for the producers or for the fans. With the announcement of this new season, they emphasized that they will continue with the same tonality. However, they will increase the number of episodes and risk a little more with the plot of each one. 
Netflix Announces Season 6 of Black Mirror
Charlie Brooker, director and creator of the series, announced the return of Black Mirror for season 6. Netflix will broadcast this new installment in June this year. In the statement, they did not comment on the exact date of its premiere, although he did point out that it will have more episodes than season 5. Black Mirror's last season lasted three episodes of relatively long duration. 
According to the announcement, this Black Mirror season 6 will be full of surprises. This dystopian series is characterized by surprising the audience with its plots, so they will have to give it their all. Netflix also shared the new teaser, showing a first approach to this new season.
The footage shows several people living in apparent normality when everything becomes chaotic. In one part, we see how an angel arrives and says it's time, and a jewellery store cashier crashes a customer's head on the glass counter. We also see an older person's house go up in flames while one of the angels laughs.
Charlie Brooker's Comments About the New Season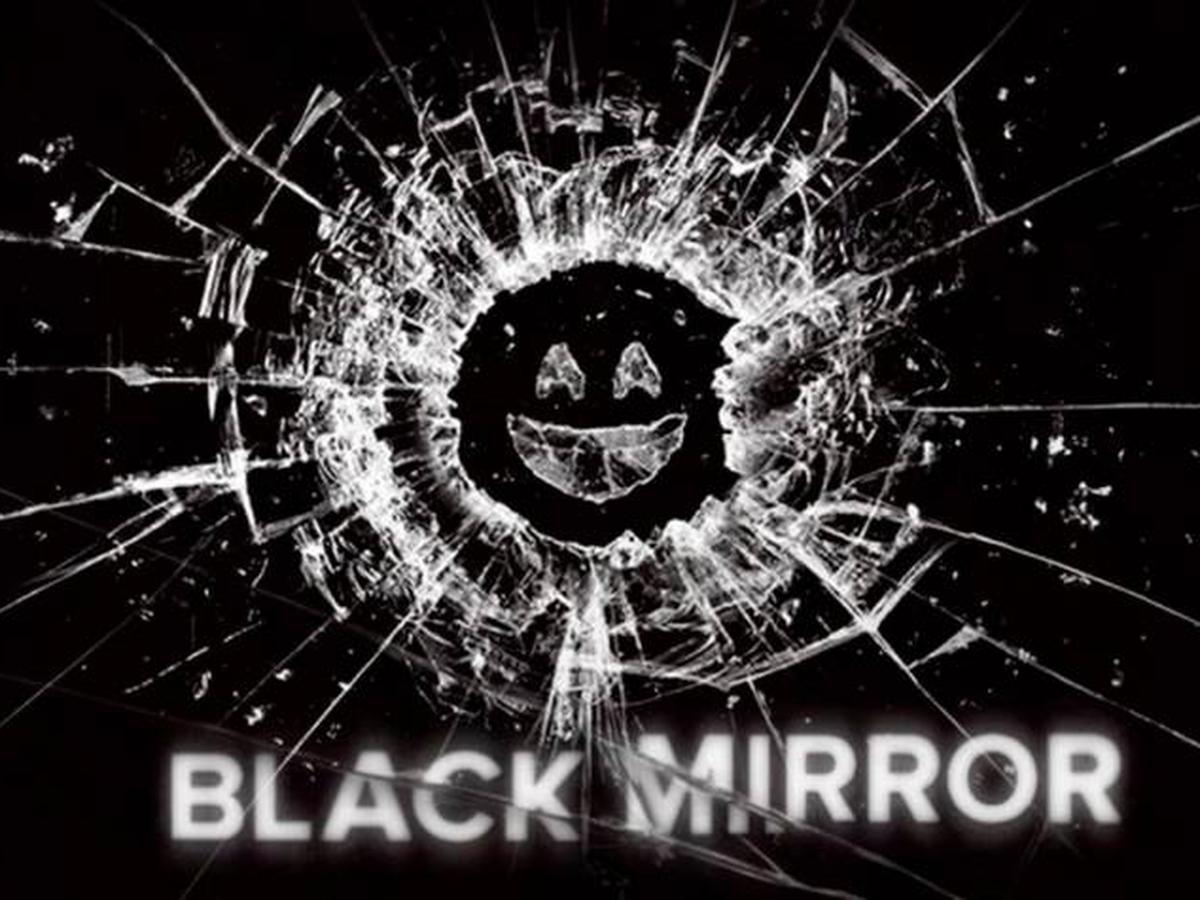 Image via Netflix
About this Black Mirror season 6, Brooker posted on Netflix's Tudum the following: "I've always felt that Black Mirror should feature stories that are entirely distinct from one another, and keep surprising people (and myself) or else what the point is? It should be a series that can't be easily defined and can keep reinventing itself.
Later he said, "So partly as a challenge, and partly to keep things fresh for both me and the viewer, I began this season by deliberately upending some of my own core assumptions about what to expect. Consequently, this time, alongside some of the more familiar Black Mirror tropes we've also got a few new elements, including some I've previously sworn blind the show would never do, to stretch the parameters of what 'a Black Mirror episode' even is."
He concluded by noting, "The stories are all still tonally Black Mirror through-and-through – but with some crazy swings and more variety than ever before. And bringing it all to life we've got an incredible roster of disgustingly skillful, smart directors working with a cast of actors so talented they frankly have no right to exist. I can't wait for people to binge their way through it all and hope they enjoy it – especially the bits they shouldn't".
Other New Season Details
The announcement also highlighted the cast of Black Mirror season 6. The cast includes Monica Dolan, Aaron Paul, Annie Murphy, Auden Thornton, Myha 'la Herrold, Clara Rugaard, Daniel Portman, Salma Hayek Pinault, Danny Ramirez, Himesh Patel, Samuel Blenkin, John Hannah, Kate Mara, Michael Cera, Anjana Vasan, Paapa Essiedu, Ben Barnes, Rob Delaney, Rory Culkin, Josh Hartnett and Zazie Beetz.
Executive producers for this season include Brooker, Annabel Jones, Jessica Rhoades and Bisha K. Ali. 
As for the premiere on Netflix, at the moment, we are still determining the exact date. However, the trailer and Brooker's comments indicate it being available in June.
Featured Image Via Netflix 
Leave a comment