Parasite Review – A Theatrical Showcase About The Human Experience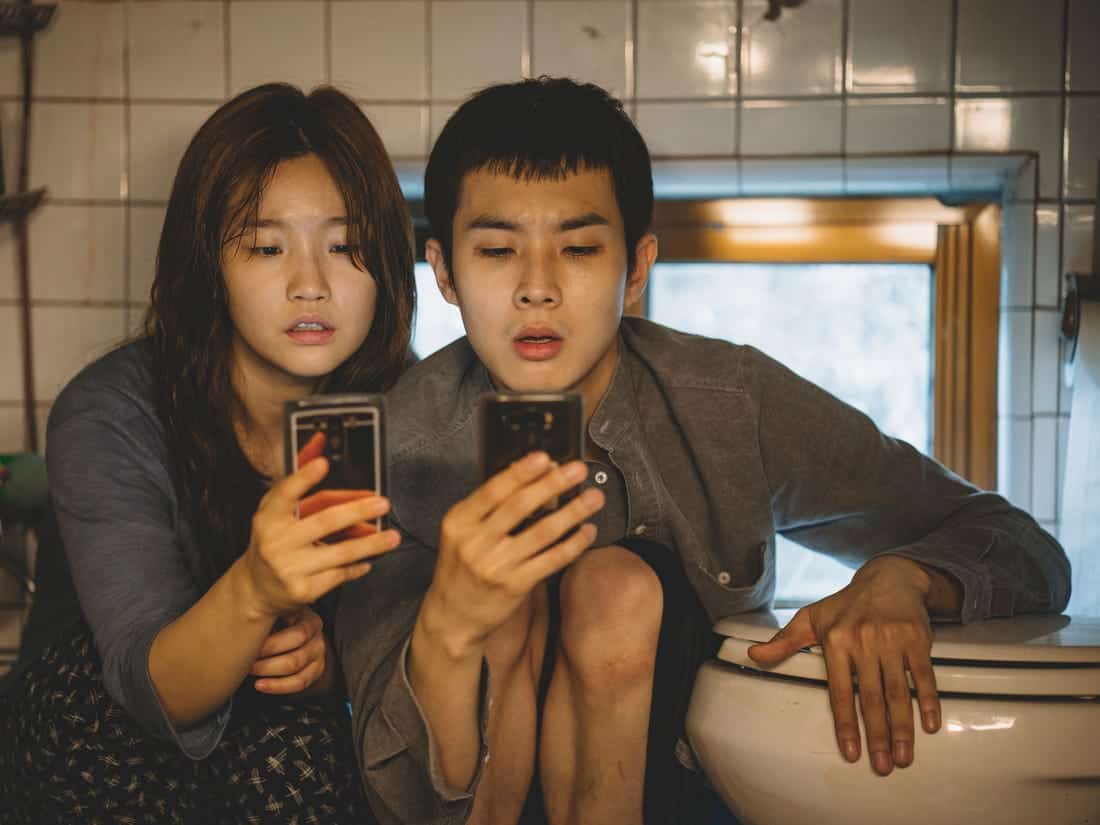 Parasite was nominated for a Best Picture Oscar earlier this month. Though the nomination will certainly help the film increase its popularity, we can't imagine that you hadn't already heard its name. The film has been making waves in the world of cinema since its release in the fall of 2019. However, somehow, despite all of the word-of-mouth going around, I was able to walk into a screening knowing absolutely nothing about the plot. I would say that this would be the best way to watch the film. Though, regardless of what you think you know about Parasite, this review is here to tell you that you're probably wrong. Bong Joon-Ho's Parasite is a film full of twists and turns that remind you of the differences in our lives, and how we all experience vastly different points of view.
Parasite Review: An Introduction To Motivation
The Kim family is hardworking, dedicated to each other, and ready to do whatever it takes to keep going. Unfortunately, they've struggled for what looks like a long time. The son of the family, Ki-woo, is gifted two things. The first, a scholar's rock, symbolizing upcoming wealth. The second, a chance at earning some extra money. Once Ki-woo begins tutoring a young girl who is part of a wealthy family, he slowly introduces the rest of his family as unrelated, incredibly skilled individuals ready to help the Park family. They infiltrate their way into the home through deception and creativity, making it look easy.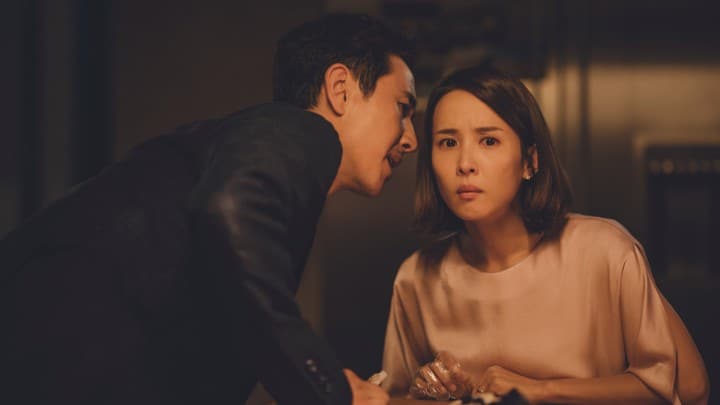 Image via CJ Entertainment & Neon.
Just when you think that you know where Parasite is going, it proves you wrong. In the tensest doorbell ring of your life, the film changes its tone in seconds. The first half of the film has you rooting for the mischief of the Kim family. The second has you doing everything, from rooting for the Kims to recognizing incredibly unfair class systems across the world. When the Kim family discovers that their aim of comfort is close to impossible, cruelty ensues. But we can't talk about that. After all, Parasite's genius is created through the shock of defied expectations.
Messages Are Whispered Throughout Parasite
It's not uncommon for films to carry messages throughout. It's even more common for those messages to seem obvious and crammed down audiences' throats. Though, Parasite trusts its audience. And for the audiences that don't "get it", well, that just proves the film's message even further. Through subtle injustices and harsh contrasts, what this film does is make us question what it means to be "nice" and how wealth changes both our priorities and perceptions of the world around us. By the time that the scholar's rock makes its way back onto the screen, you realize how worthless it really is, even if we're never explicitly told.
A True Piece of Cinematic Excellence
If you look at the rest of the Oscar's Best Picture Nominations, Parasite stands out. While the list is full of unique cinema, this one feels different. And it's not just because it's diverse on a list that lacks it. This South Korean film can't choose a genre, because it doesn't have to. It relies on telling a story and knows that stories should never have to fit a certain mold. Parasite isn't going to be a film for everyone, but I can guarantee that you'll be thrilled, in both good ways and bad.
Parasite won the Palme d'Or at Cannes in 2019. But will it take home Best Picture? While we aren't placing our bets quite yet, we think it has a shot. Readers, what do you think?
Comic Years has watched all of the 2020 Oscar Best Picture nominated films. If you want to read what we think of each film, like with this Parasite review, take a look below. We'd love to hear your predictions, and what films were your favorite, regardless of what The Academy thinks!
Once Upon a Time … in Hollywood
Featured image via Neon & CJ Entertainment.
Meghan Hale is the kind of movie lover that has a "must watch" that is a mile long... and growing. When she isn't talking about the latest film and television news she is writing one of her many in-process novels, screaming film trivia at anybody who will listen, and working as a mental health care professional. Follow her on Twitter @meghanrhale for some fun theories and live reactions to all things entertainment.
Leave a comment