TIFF Ford v Ferrari Review – Defies Expectations In An Exhilarating Way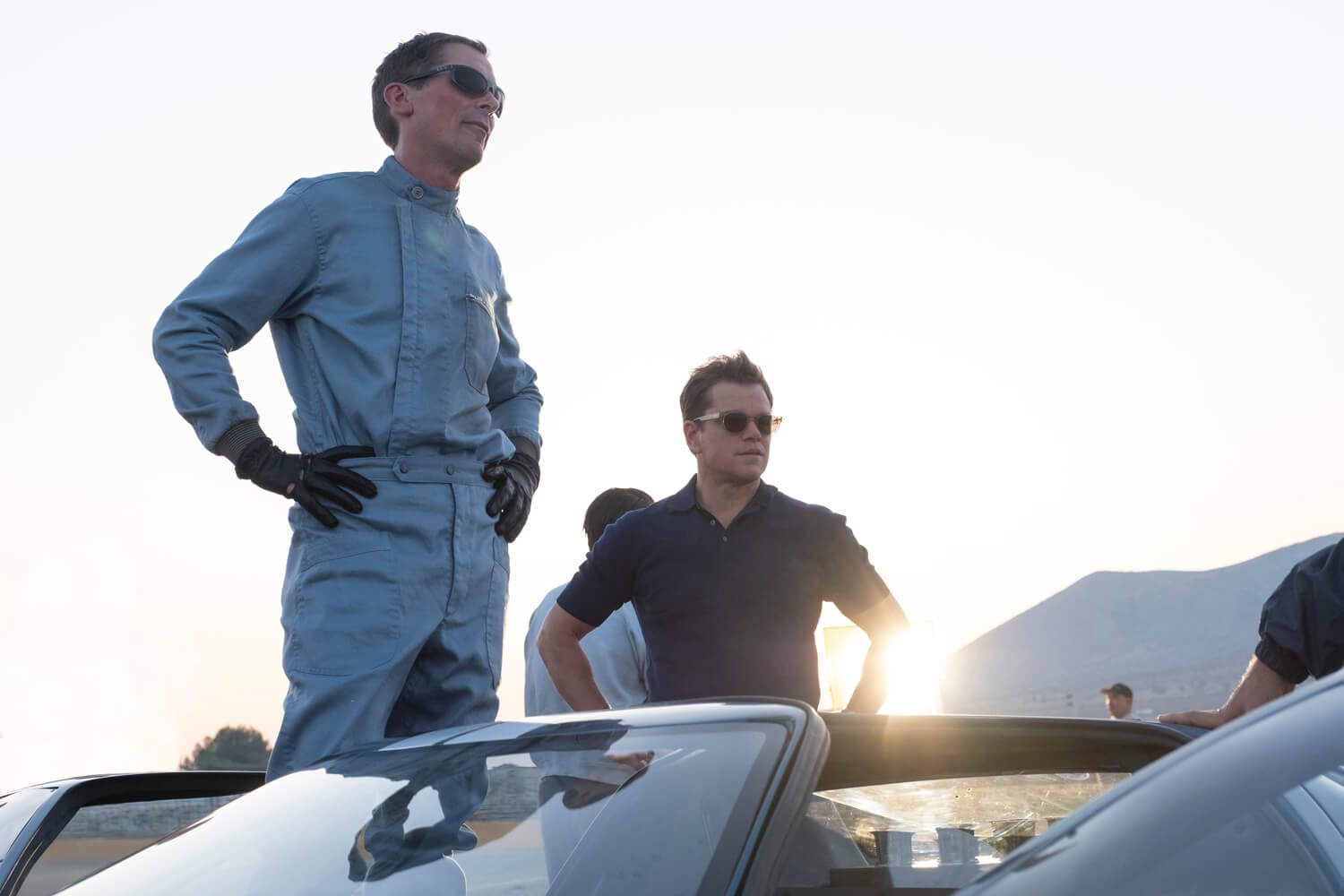 Many of the films that excite and draw in audiences at TIFF are focused on the film lover. Whether it's an indie darling like TIFF Honey Boy or an anticipated release from a beloved director, attention tends to flock to the unique. On the outskirts, Ford v Ferrari doesn't really sound like that kind of movie. Put simply, it's a movie about fast cars with well-known men driving them. It's the type of film that you expect to make money at the box office and stay there for weeks. And in a way, it is. But Ford v Ferrari is more than that and watching the entire 152-minute runtime at a sold-out TIFF showing proved it. Ford v Ferrari, or Le Mans '66 (in the UK) tells an exhilarating story that makes great use of its two leads, while also defying any expectations that you had while walking into the theatre.
TIFF Tells A Misleading Ford v Ferrari Tale
You hear the title Ford v Ferrari and you see A-List names like Christian Bale and Matt Damon. I'm sure that many people jump to the conclusion that it's not just Ford versus Ferrari, but Bale versus Damon. But that's certainly not the case. Damon's Carroll Shelby is an American automotive designer, engineer, and previous star racer. Bale's Ken Miles is a British World War II veteran whose professional race experience is overshadowed by his rebellious demeanor. Despite their differences, Shelby and Miles are actually quite good friends, and Shelby wants the world to see Miles' potential. Despite being on Ford's side, Ford doesn't really see eye-to-eye with either of them.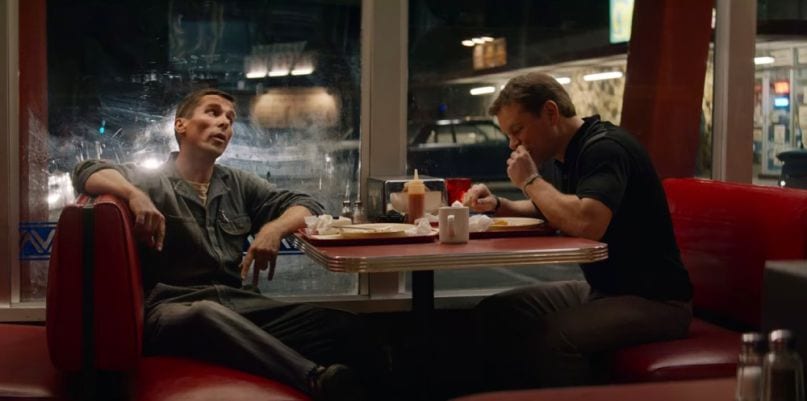 Image via 20th Century Fox.
The essence of this movie is Ford's desperate attempts to bolster their popularity and beat Ferrari at the 24 Hours of Le Mans, an endurance sports car race. Their competition begins after Ford tries to buy out Ferrari, only to be embarrassingly turned down. Eventually, Ford produces the Ford GT40, and it's pretty fast. The only decision left is who will be driving it at Le Mans. The majority of the film ends up following the arguments going on within Ford about whether Miles has what it takes or not. Members of Ford seem to hate him more than they hate Ferrari. So, despite this movie wanting to be about a company rivalry, what they really focus on is the rivalry that goes on between the suits and the drivers.
A Film Of Stars
No matter what people say about this movie, it's going to be big. Like how Once Upon A Time In Hollywood had Pitt and DiCaprio, Ford v Ferrari has another set of leading men with Bale and Damon. Their respective roles seem tailor-made to their strengths, and they crush the materials that they're given. Christian Bale, who often finds himself in transformative roles – both physically and mentally – finally feels like himself, and it's not just because of his British accent. He disappears into the real-life role of Ken Miles, while simultaneously reminding everybody how much he's capable of. Damon's confident persona is the perfect fit for Shelby, a take-no-crap leader who isn't afraid to stand up to anybody, whether it's Ford or Ferrari.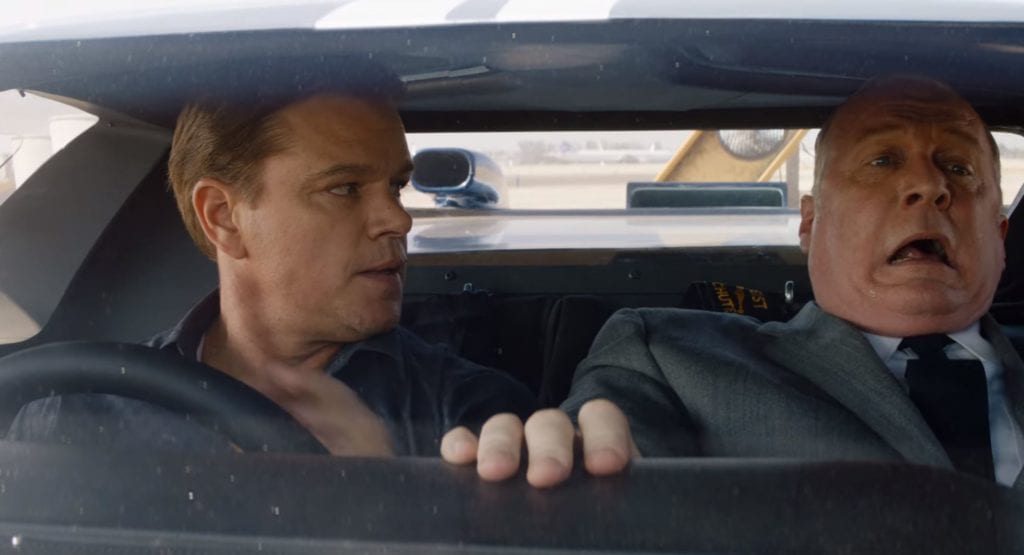 Image via 20th Century Fox.
Ford v Ferrari tells a true story. The 1966 24 Hours of Le Mans was a real race that was the battleground for the two automotive companies to go head-to-head. But I'm sure that I'm not alone in never having heard of this story before. And so, I went in with fresh eyes and no idea of how that Le Mans race ended, which made for a far better movie. This film thrives on its race choreography, with the intensity of the acting and the ruthlessness of the racing world. You can't help it if you already know how it ends, but if you don't, then I recommend waiting until after it's over before you Google it.
A Fast Drive
This movie is long. It has a pretty high budget. And so far, reviews are divisive on whether it's the Awards Contender that director James Mangold seems to think it is. But, no matter what I or anybody else says, people are going to be talking about it. It's fast-paced despite its length. It's got two leads that are worth watching no matter what the subject matter. And, if The Fast and the Furious has taught us anything, people love to watch cars go fast.
Ford v Ferrari will follow its Film Festival Circuit (which included TIFF) with a theatrical release on November 15th, 2019. Are you looking forward to watching it? Let me know!
Featured image via 20th Century Fox.
Meghan Hale is the kind of movie lover that has a "must watch" that is a mile long... and growing. When she isn't talking about the latest film and television news she is writing one of her many in-process novels, screaming film trivia at anybody who will listen, and working as a mental health care professional. Follow her on Twitter @meghanrhale for some fun theories and live reactions to all things entertainment.
Leave a comment