E.T. Tickets Released – The Classic Returns In IMAX
Tickets released to watch E.T. The Extra-terrestrial in IMAX this August 12. The public can now watch one of the most influential films in director Steven Spielberg's career. E.T. will return to theaters on August 12 as part of an alliance between Universal Pictures, Amblin Entertainment, and IMAX. The goal is to introduce some of Steven Spielberg's blockbusters to younger audiences.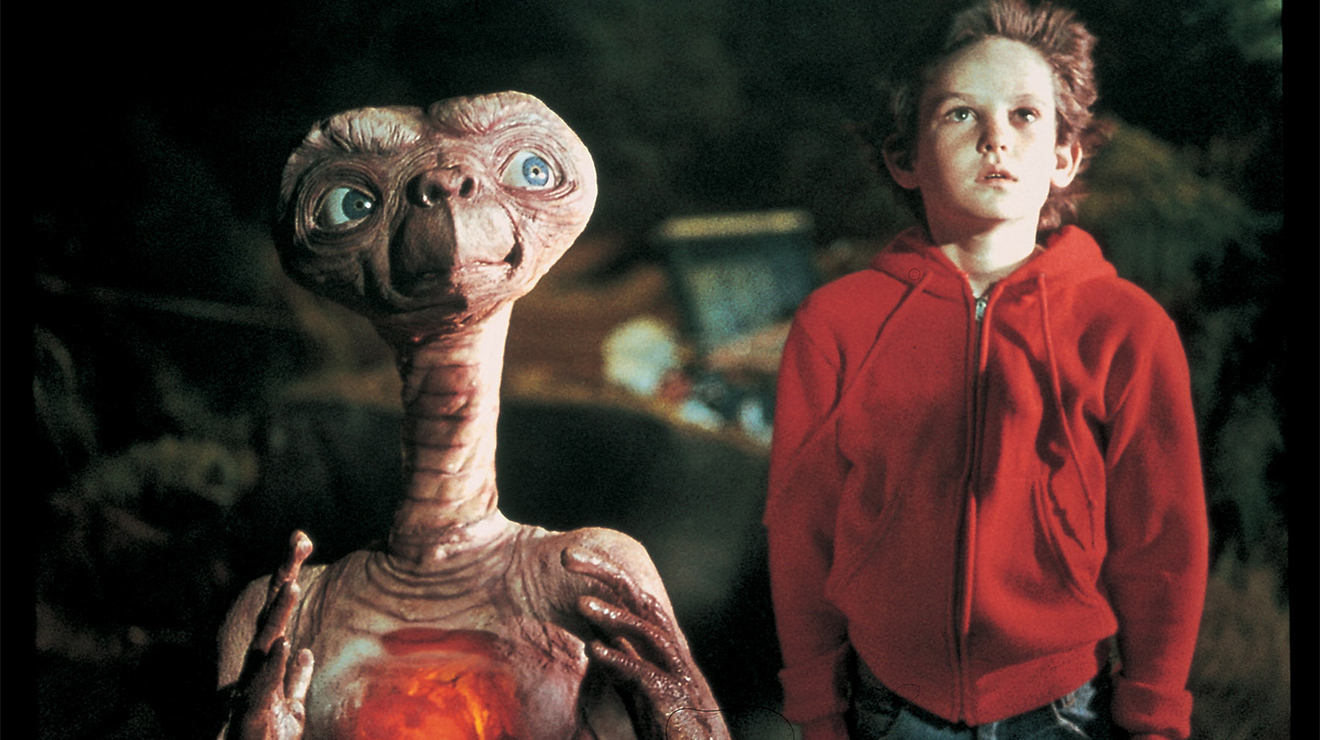 Image via Universal Pictures
It is worth mentioning that the original version of E.T. was released in 1982, directed by Steven Spielberg and written by Melissa Mathison. It was a box office success for many years, surpassing Star Wars from 1977. The reign of this film at the box office would fall to another movie by the same director in 1993, Jurassic Park movie.
E.T. Tickets Released
E.T. The Extra-terrestrial tickets released for a new IMAX version. Universal, Amblin and IMAX developed this project to rescue Spielberg's old films. The second movie to release in IMAX is Jaws, which will be available in September. For some fans, this may not be the first time they watch this movie in theaters. However, Universal states this is a higher-level experience, especially for movie lovers and those who could not watch it in '82.
On this last point, Jim Orr, president of national film distribution for Universal Pictures, commented,
"Universal is honored to have been a part of so many extraordinary, unforgettable Steven Spielberg films over the past 47 years, including Jaws in 1975, E.T. in 1982 and Jurassic Park in 1993,"

Gage Skidmore from Peoria, AZ, United States of America, CC BY-SA 2.0, via Wikimedia Commons
Orr added to this commentary as follows,
"No filmmaker, it's fair to say, has had a greater or more enduring impact on American cinema or has created more indelible cinematic memories for tens of billions of people worldwide. We couldn't think of a more perfect way to celebrate the anniversary of E.T. and the first Universal-Spielberg summer blockbuster, Jaws, than to allow audiences to experience these films in a way they've never been able to before."
Universal wants to revive classic films that impacted the world of cinema. E.T. is one of these movies that will return to the big screen with visual enhancements shown in the new trailer. The price per ticket is around $15 to $20.
The IMAX Experience
Watching a movie in IMAX is an entirely different experience than going to a standard cinema. IMAX allows us to see the improvements and a better graphic resolution. With the improved frames, E.T.'s version from 1982 will look like they made it with modern filming equipment. Universal posted the new trailer on its official Youtube channel, where we can see the image improvement.
The quality of the graphic effects shows in scenes like when the alien revives the flowers. The result looks cleaner if we compare it with the original version. There are also better-detailed effects when E.T. makes them levitate on the bicycles in the final scenes. A significant change was the appearance of the alien's ship, which improved significantly. E.T.'s physical appearance is better now, with greater detail and color contrast in its skin.
IMAX is happy with the results obtained in both E.T. and Jaws re-releases, according to the statements of its president Megan Collins. She said, "IMAX is thrilled to partner with Universal Pictures and Amblin Entertainment to offer audiences the opportunity to experience these two iconic films in IMAX for the very first time." She also added that "Steven Spielberg redefined modern cinema and ushered in a new era of bold, swing-for-the-fences filmmaking, and the IMAX Experience has expanded around the world because of the trail blazed by films like E.T. and Jaws."
Featured Image via Universal Pictures
I am a circus aerialist influenced by Dick Grayson and Spider-Man. Fortunate to write about the characters that inspired me. I also have a Bachelor's degree in Political Science and a Master's degree in International Trade.
Leave a comment