Guillermo Del Toro's Pinocchio – New Stop-Motion Trailer Brings The Puppet To Life 
The first trailer for Guillermo del Toro's new animated version of Pinocchio has been released. The movie is developed using stop-motion and CGI effects in what would be this director's first stop-motion film. Guillermo Del Toro's Pinocchio will be available on Netflix, and it's another remake of this classic tale, considering the Disney version is also under development.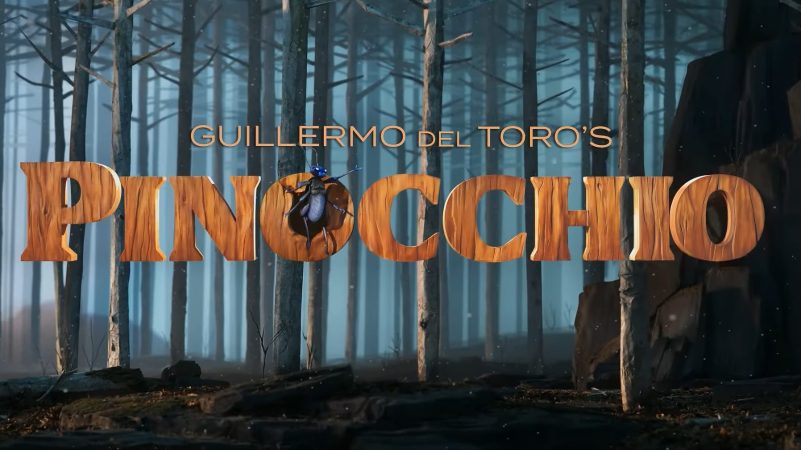 Image via Netflix
In the trailer, we can appreciate several elements. First, the graphics and effects are high quality and visualized incredibly. We can also detail some changes in the plot, considering that this film focuses on what would be the perfect father and the perfect son. There are also some visual changes in the character and his story.
Guillermo del Toro's Stop-Motion Version of Pinocchio
Netflix is producing a new Pinocchio movie with director Guillermo del Toro. Today, Netflix released an official teaser trailer in which we can see several details about this film. First is the quality of the CGI effects, stop-motion animations and other graphics that fill the movie with visual beauty.
In the trailer's beginning, we see a slight change in the story. Del Toro's version shows how Gepetto did have a son; however, he dies and is buried on a hill surrounded by lush vegetation. Gepetto, overcome with sadness, decides to create a wooden puppet using the tree in front of his son's grave. Pinocchio's original version says that Gepetto never had children, which is why he wants Pinocchio to be a real boy.
Image via Netflix
The puppet's appearance is also different, as opposed to the clean appearance of the original doll. In this version, it looks wholly made of wood, without colors or paint, like the version we know from books. Also, the original character's attire is missing, which gives Pinocchio a more realistic look.
Pinocchio goes through different moments of happiness and sadness. Several scenes show him with Gepetto on the beach, walking, and enjoying as father and son. It also seems like this movie features different versions of Jiminy Cricket, Candlewick, and a beautiful yet intimidating Fairy with Turquoise Hair.
According to the director and cast, the film's plot is mainly about the father and son relationship. It is based on the characteristics of an ideal father and how a perfect son should be for a happy relationship between the two.
What we Know So Far
Pinocchio will be available on Netflix in December 2022. The film is narrated by Ewan McGregor, who plays the voice of Sebastian J. Cricket. Halfway into the trailer, we hear McGregor's voice saying,
"I want to tell you a story. It's a story you may think you know, but you don't: a story of the wooden boy."
In addition to Mcgregor, other actors contributed their voices to create this animated version of the classic fairy tale. The cast is made up by Christoph Waltz, Tilda Swinton, Finn Wolfhard, Ron Perlman, Tim Blake Nelson, Burn Gorman, Cate Blanchett and John Turturro. Guillermo del Toro shares the director's seat with Mark Gustafson, who also helped write the film's screenplay, which Patrick McHale handled.
Pinocchio is yet another film Del Toro directed for Netflix, along with Trollhunters, 3Below and Wizards. This director also directed The Shape of Water, for which he received two Oscars for Best Picture and Best Director, in addition to a Golden Globe. Other films Del Toro directed are Pan's Labyrinth, Hellboy I and II, Nightmare Alley, Crimson Peak and Pacific Rim. Certainly, Guillermo Del Toro will put his distinctive dark touch to this version of Pinocchio, and we'll see how the audiences respond to it.
Feature Image via Netflix
I am a circus aerialist influenced by Dick Grayson and Spider-Man. Fortunate to write about the characters that inspired me. I also have a Bachelor's degree in Political Science and a Master's degree in International Trade.
Leave a comment