Universal Will Release Boss Baby 2 On Peacock And In Theaters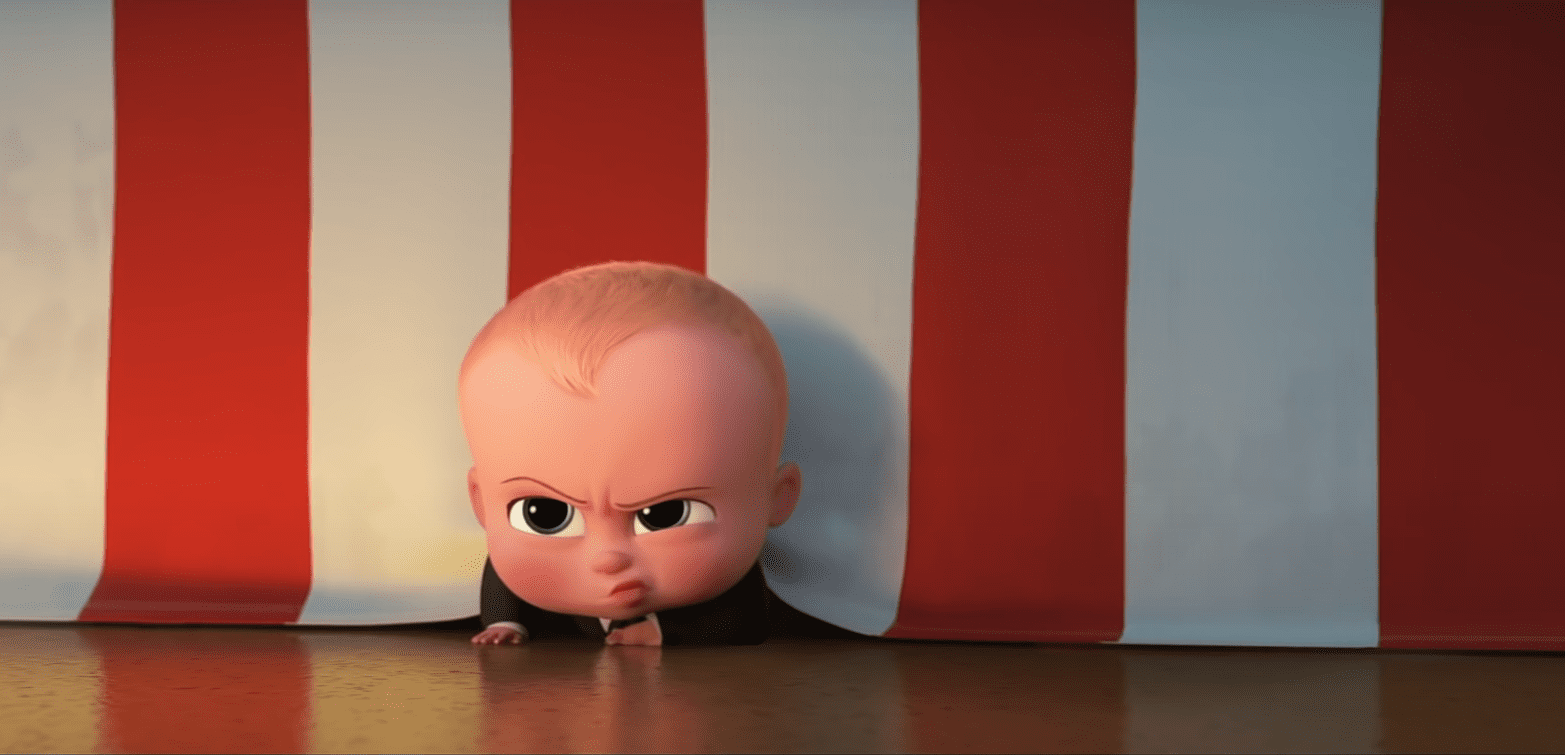 Four years ago, The Boss Baby knocked at the collective door to our hearts and let a little bit of snuggly wuggly capitalism inside. 2017 wasn't the first time Alec Baldwin had been a huge baby, but it was the first time it was enjoyable to watch. After a year of cinema chaos and theater closures, it seems like things are achieving an interesting balance, much like the Boss Baby balanced on the precarious basket of a moving bicycle. Disney+ and HBO Max both had dual-releases for films rather than let them struggle at a still-fractured box office, and if Disney and HBO can do it, then so can NBC. Joining the trend of supplementing box office sales with a digital release, Boss Baby 2 will be released on Peacock and in theaters. 
Who Is The Boss Baby, Really
The Boss Baby was a box office success, and to understand why, we must consider mice. One mouse actually: Stuart Little, the spiritual predecessor of Boss Baby. If you remember Stuart Little, from the 1999 movie or from the book by E.B. White, then you may remember a mouse, a mouse with a house. A mouse with a house, a mother and her spouse. Also he had a brother and a little car. 
The Boss Baby follows the exact same formula Stuart Little does. An adorable premise: what if Jack Donaghy from 30 Rock was baby. Acknowledgment that the premise is a little wacky: Wowzers, the boss baby has a brother who thinks it's weird that a baby wears a suit and carries a briefcase. Conflict due to the silly premise that is somehow lost on the adults of our story: the boss baby is up to all sorts of clandestine business (literally) that his parents never notice. Acceptance of the strange: The brother is sad when The Boss Baby must return to the place babies come from and thrilled when the tiny corporate wunderkind returns. 
Image via Columbia Pictures
The point here is that The Boss Baby isn't some sideshow act that barely made the cut. It follows the format of another success at the box office, and it had a surprisingly star-studded cast. Steve Buscemi and Lisa Kudrow both made an appearance. The Boss Baby was a movie of quality, as much as it feels like it shouldn't be, which is why it's noteworthy that the sequel is Peacock's first dual release. They're going into this with Boss Baby 2, and that means something. 
What Boss Baby 2 on Peacock means 
This is the first time Universal has released a movie in theaters and on Peacock, after the controversy with Trolls World Tour and the Universal boycott during the early days of the pandemic, this is a big move. Boss Baby 2 is also arriving early, coming to screens big and small July 2nd instead of September 17th. Think back to the last 400 days. When was the last time you heard that a movie is ahead of schedule? 
This is Universal's first simultaneous release, and they're really going for it. Whether this means we might finally be seeing more good movie news or not remains to be seen, but this is an opportunity to cling to good news like it's Miles Bakshi's character Tim Templeton clinging to the hope that he will soon have his tiny boss brother back.
Are you going to see Boss Baby 2 on Peacock, or are you just happy that more movies are coming out online and in theaters? Let's talk about it in the comments below! For more exciting movie news, check out our post about Dwayne Johnson being cast as Krypto The Superdog!
Featured image via 20th Century Fox
Jessica Kanzler is a freelance writer and editor who lives with her wife and cats. Jessica has bad taste in tv and an MA in Rhetoric, Writing, and Digital Media studies. Talk to her about Frasier on Twitter @Jessicaakanzler
Leave a comment