David Harbour Gives Sneak Peek of Red Guardian in MCU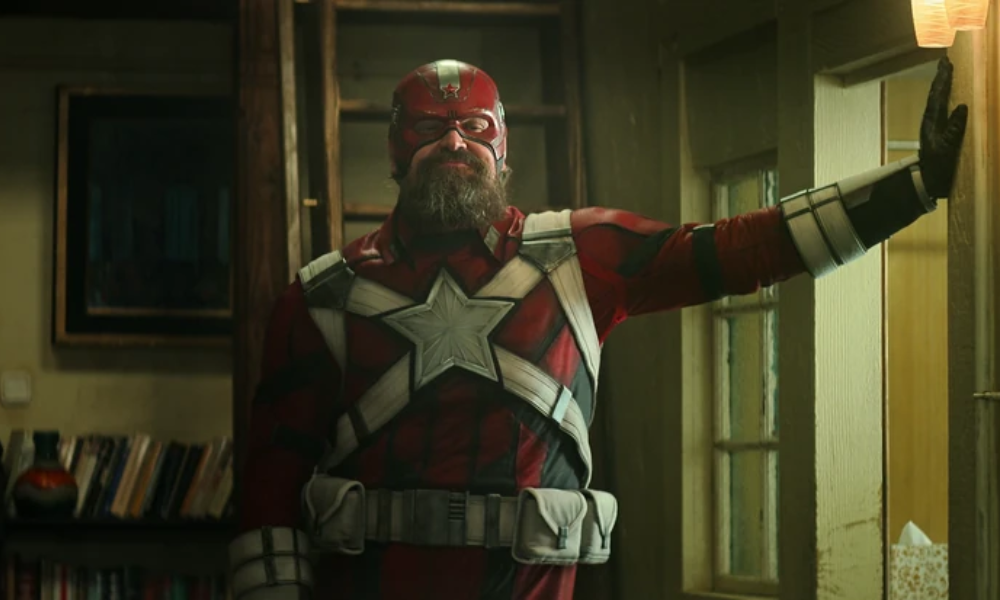 A surprising character development awaits Red Guardian in MCU as David Harbour teases his role in the upcoming Thunderbolts film.
Known as Jim Hopper in Stranger Things, David Harbour also made his Marvel debut as Red Guardian in MCU movie Black Widow. In the film, he served as the father figure of Natasha Romanoff (Scarlett Johansson) and Yelena Belova (Florence Pugh). Since his debut in Black Widow, Harbour's Red Guardian hasn't appeared in any Marvel show or film. But in the recent D23 Expo, Kevin Feige announced that the character would be part of Thunderbolts film.
How Did Black Widow Pave the Way for Red Guardian in MCU
Black Widow's events happened before Natasha's sacrifice in Avengers: Endgame. The film chronicles the heroine's past and introduces the dysfunctional foster family she had. Many fans liked one particular character in the film: Red Guardian. For one, Harbour's character was funny yet deranged. And with the latest announcement regarding Marvel's Phase 5 and Phase 6, the journey of Red Guardian in MCU is just starting. 
It'll be interesting to see how Marvel will use Red Guardian in its films in the future. Given that Natasha acted as an emotional cushion for his unstable personality, Red Guardian will be a ticking timebomb. The fact that Yelena also appears in Thunderbolts hints that lots of pivotal twists will happen in that film. 
In one of his most recent interviews via Games Radar, Harbour gives subtle hints about his character's development. A surprising plotline awaits Harbour's character in the new movie, as he succinctly conveyed in his quote below:
"I do. I love Red Guardian. I can't wait to pull back the layers. The great thing about him is that he's not very well-defined in the comics, like some of the other Marvel superheroes. So we can play with him in a different way, and be surprising and unexpected."
It seems that Harbour's Red Guardian in MCU will have different layers in them. The Thunderbolts, after all, is a group of misfits, anti-heroes, and villains that band together for a common goal. The movie will surely capitalize on the characters' complexities, showing a deeper understanding of their psyches. 
Thunderbolts' creative team will have more freedom regarding the character. Nothing much was revealed regarding the life of Red Guardian in MCU, which is in the source material. This means that there will be more room for the portrayal of his character.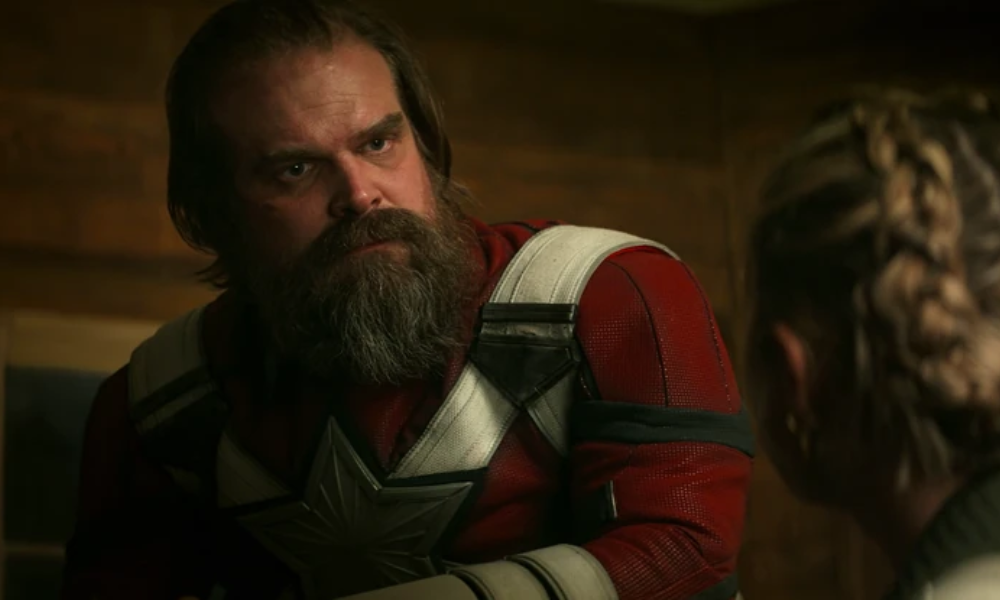 Marvel Studios
What We Know So Far In 
Thunderbolts
 Movie
Fans look forward to seeing the Red Guardian in MCU more, especially interacting with other characters in Thunderbolts. Since the film will feature anti-heroes and misfits, the movie's plot is expected to be a riot. How Thunderbolts connects with the other MCU films in that timeline, like Captain America: New Order, is still unknown.
While the plot for the film isn't out in the public yet, Marvel has already announced the cast for the Thunderbolts film. Aside from Harbour portraying Alexei Shostakov or Red Guardian, the cast also includes Florence Pugh as Yelena Belova, Sebastian Stan as Bucky Barnes/Winter Soldier, Wyatt Russell as John Walker/U.S. Agent, Olga Kurylenko as Antonia Dreykov/Taskmaster, Hannah John-Kamen as Ava Starr/Ghost, and Julia Louis-Dreyfus Contessa Valentina Allegra de Fontaine. Meanwhile, Harrison Ford will be having his Marvel debut as Secretary Thaddeus Ross. 
The comic version of Thunderbolts features a group of major villains who mostly are thinking about redemption in mind. Others, however, have an agenda of their own. The team was founded and led by Baron Helmut Zemo. In MCU, Daniel Brühl plays the character.
Filming for Thunderbolts will start next year, and the film will not premiere until 2024. However, if you badly miss Red Guardian in MCU, you can catch Black Widow streaming at Disney+. 
Paul is many things. He's a fan of anime, superheroes, and everything in between. He dedicates his downtime to annoying the heck out of his cats and dog.
Leave a comment