Barbie Margot Robbie and Greta Gerwig Follow Cross-promotion Challenge
Tom Cruise did something unusual a few days ago, and that was to promote three of the upcoming movies that will be released on the big screen. The detail is that the actor does not appear in any of them, an action that was very strange for many. However, one favor is repaid with another because Barbie's star, Margot Robbie and her director did something similar.
These two artists joined the challenge in their social media and published several photos promoting upcoming movie releases in theaters. This generated some doubts, although for many, it is due to the bad reception of the movies in the last releases.
Barbie Actress Margot Robbie and Director Greta Gerwig Promote 3 High Impact Films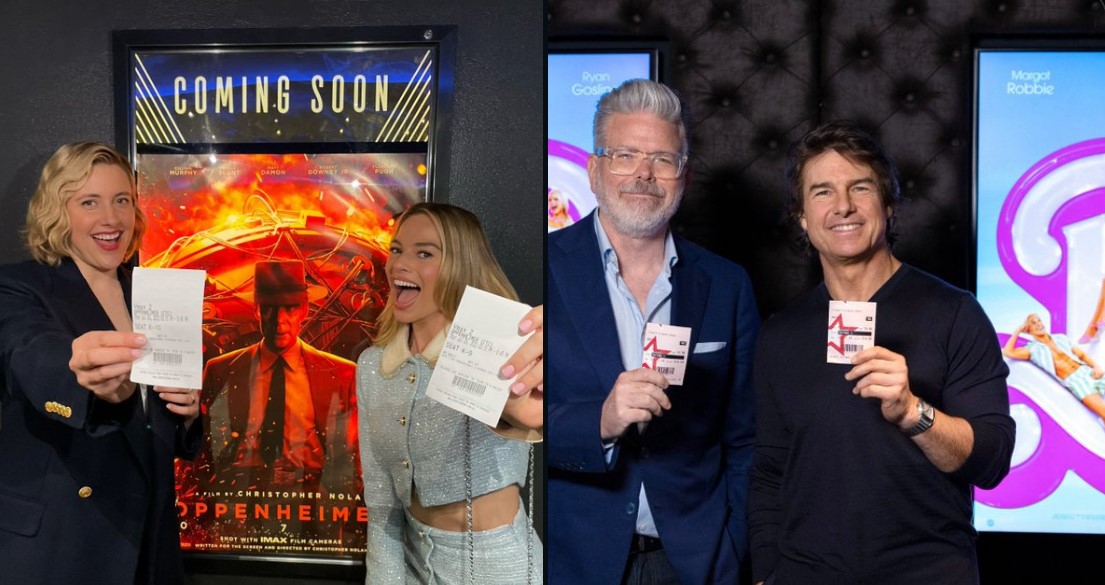 Image: Twitter
Filmmaker Greta Gerwig and actress Margot Robbie, both from the live-action film Barbie, posted some photos on Twitter promoting other movies that will be released soon. The productions that benefited were Mission: Impossible – Dead Reckoning, Oppenheimer and Indiana Jones Dial of Destiny.
Both appeared with photos in front of the promotional ads for each film with a ticket to enter the premiere. This was similar to what actor Tom Cruise did when he posted photos on his social networks boosting Barbie, Indiana Jones and Oppenheimer.
These actions caused some concerns, especially if this escalates to other actors and their reasons for these actions. On this first point, it is possible that actors like Harrison Ford also support other titles that would have their premiere and that it is a common practice. 
The reasons are unclear, although several theories exist, such as the low performance of movies in theatres this year. Except for Spider-Man: Across Spider-Verse, which has accumulated $569 million so far. The others could be performing better, as is the case of The Flash, which was expecting over $700 million and has barely grossed $200 million.
Margot Robbie and Barbie's director's support towards this initiative will inspire users to go to the theaters again and cover the expectations of the different movies. For example, Oppenheimer would look for first opening weekend domestic revenues of $40 million domestically. In the case of Mission Impossible, he wants to open with $90 million, and Indiana Jones 5 is between $60 to $70 million in the U.S. market.
Can this Strategy Work to Save the Box Office?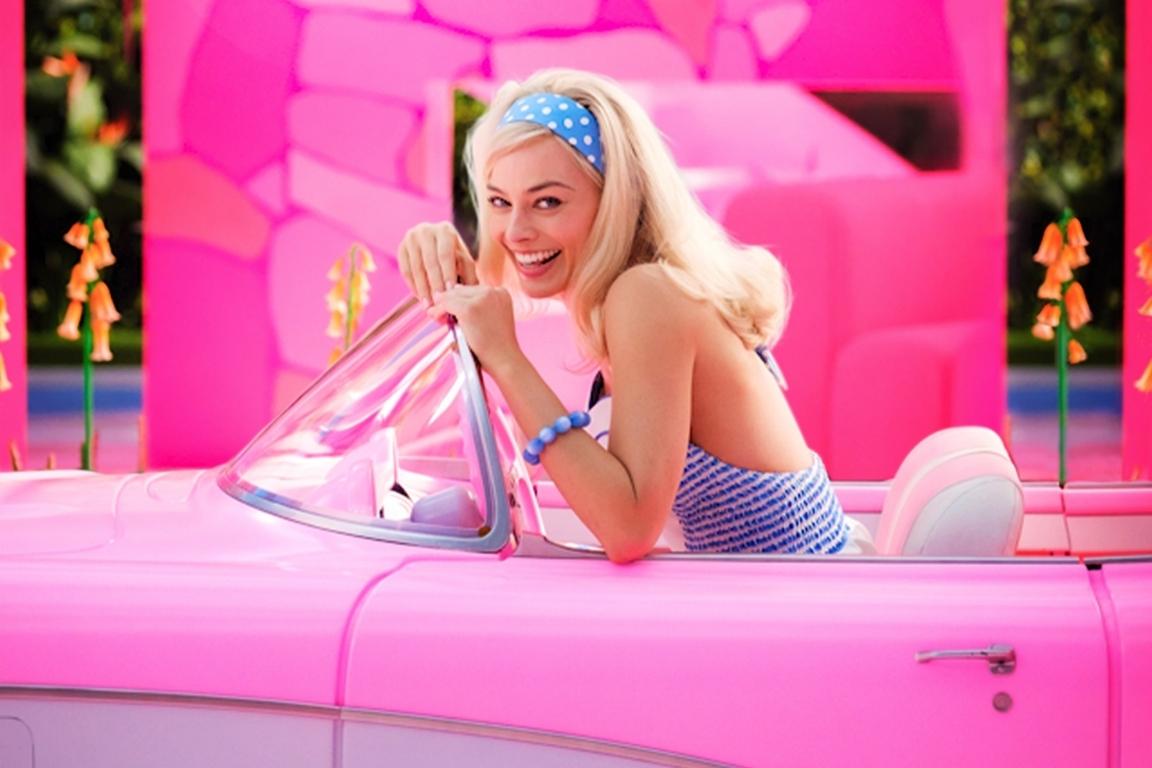 Warner Bros
Another question that arises after the actions of the Barbie actress Margot Robbie, Cruise and Gerwig is whether these actions will bring noticeable positive results in the grosses of their respective films. Considering the high popularity of the mentioned artists and their influence on the public, there is a high possibility. 
It should be clarified that this initiative does not guarantee a high collection. However, it does increase the possibility of this happening. It is even something that can transcend these three movies and that other actors and even studios can copy. This way, they could boost sagas that would perform poorly in their last productions.
An example of the latter would be the latest DC movies, which didn't do as well as Warner Bros. had hoped. In fact, they were not even close to it. Pixar's animated productions have similar box office characteristics, with low numbers, as with their latest film, Elemental.
As we can see, actors are driving the movie industry as best they can, which had a significant upturn after Tom Cruise's Top Gun: Maverick. Yet, this year, the drop in box office revenues of the various films released so far is remarkable. Margot Robbie's initiative to join this challenge during the promotion of Barbie has good intentions. We will have to wait and see if it has results.
Featured Image Via Barbie Movie Official Twitter  
Leave a comment