Margot Robbie's 'Barbie' Releases First Photo, Sets Release Date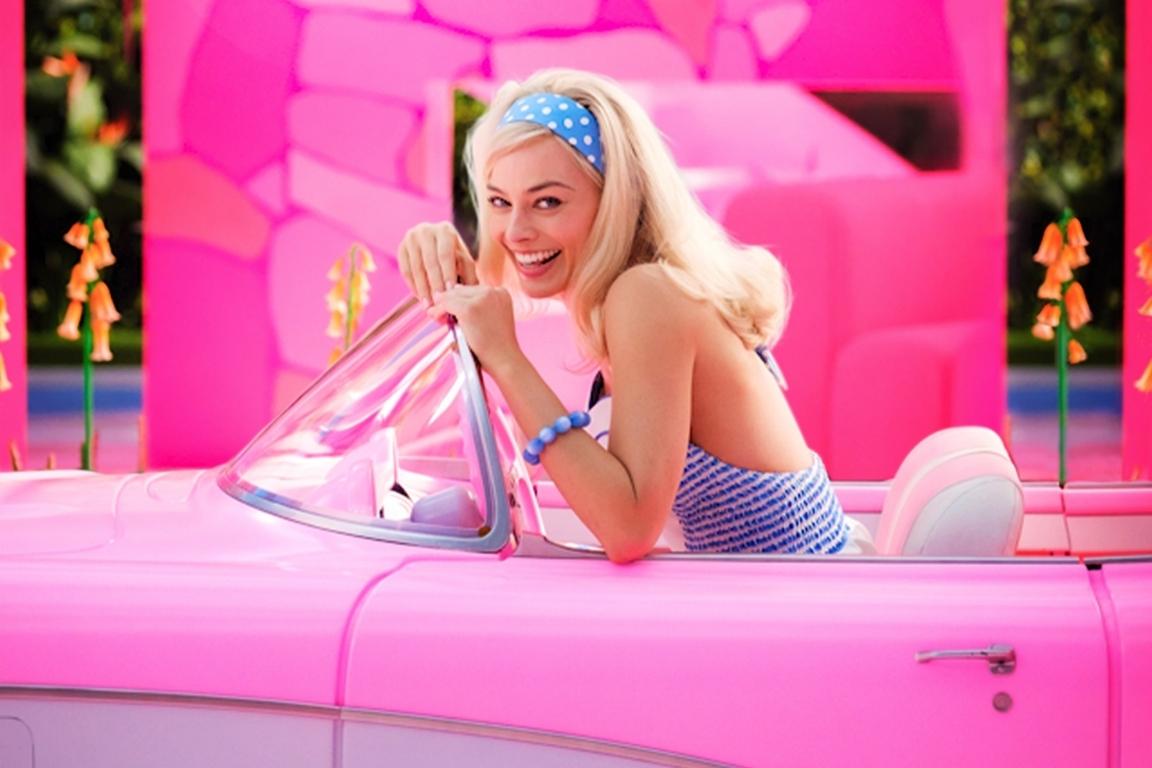 Margot Robbie's Barbie film will be released in the United States on July 23, 2023, setting the Greta Gerwig-directed film up against Christopher Nolan's highly anticipated Oppenheimer. Warner Bros. announced the news at Las Vegas' CinemaCon. A teaser photo of the upcoming flick was also released!
Barbie, starring Margot Robbie as the iconic Mattel doll, was co-written by director Greta Gerwig and her partner Noah Baumbach. The film, set to be a live-action adventure movie, also has a stacked supporting cast around Robbie.
Ryan Gosling will star opposite Robbie as Ken. Will Ferrell, Kate McKinnon, Simu Liu, America Ferrera, Alexandra Shipp, and Hari Nef are all also set to star in supporting roles in this long-awaited film! Robbie and her production company LuckyChap will produce the film.
Producers of the movie also include Tom Ackerley and Josey McNamara of LuckyChap, Robbie Brenner and Ynon Kreiz of Mattel, and David Heyman of Heyday Films. The movie is a Mattel Films and Warner Bros project.
First Look at Margot Robbie's Barbie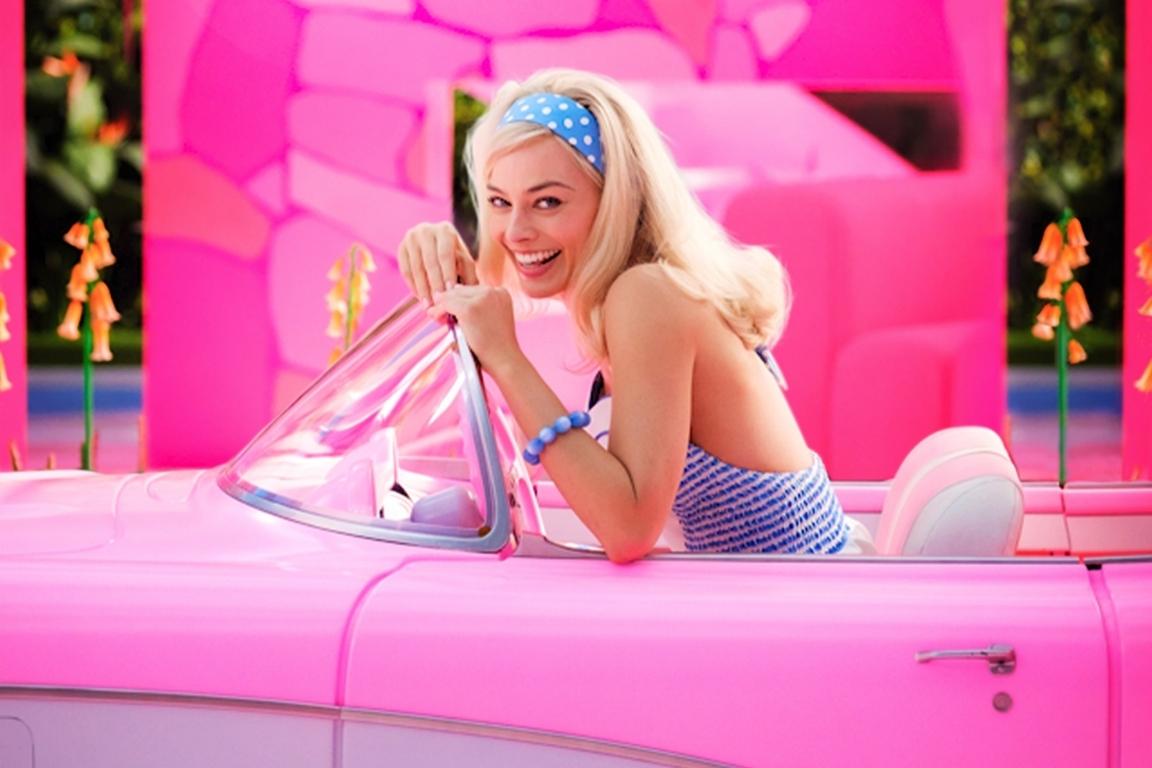 Courtesy Warner Bros
Warner Bros released a sneak peek photo of Margot Robbie in Barbie, the first glimpse audiences get of the upcoming feature film. The photo shows Robbie, dressed up as Barbie, flashing a killer smile and looking every inch like the beloved doll.
Dressed in what appears to be a blue and white striped halter top, Robbie also wears a blue beaded bracelet, and a blue and white polka dot headband to match. And of course, the photo also reveals Barbie's legendary pink convertible!
While a trailer for the upcoming adventure film hasn't yet been released, fans will likely be excited to finally see it when it does drop after seeing this stunning teaser pic. Production on the film began in London earlier this year. As the release date gets nearer, various trailers will drop to promote the Mattel/Warner Bros project.
The film is set for a summer 2023 release. This will set it opposite Nolan's Oppenheimer, a vastly different movie with a completely different tone.
However, Margot Robbie has already hinted that fans may be surprised at what the Barbie movie will actually be. Previously, Robbie spoke about the film in 2021, stating that "people generally hear 'Barbie' and think, 'I know what that movie is going to be,' and then they hear that Greta Gerwig is writing and directing it, and they're like, 'Oh, well, maybe I don't.'"
Mattel Films Latest Projects
Margot Robbie's Barbie isn't the only film about an iconic toy that Mattel Films currently has lined up. In fact, there are actually quite a few movies currently in production or pre-production about so many toys! Chances are, if you loved a toy growing up, there's going to be a film about it!
Currently, Mattel Films has film projects based on Polly Pocket, Chatty Cathy, the magic eight ball, Hot Wheels, Betsy Wetsy, and even more toys. All projects, which are feature films, have future release dates. Many are still in the pre-production phase.
Mattel has produced Barbie related films for decades now. However, this Barbie movie starring Margot Robbie will be the first live-action feature film. The toy doll Barbie first hit shelves in 1959. Ruth Handler, one of Mattel's founders, conceived the idea of Barbie. After watching her daughters play for paper dolls for hours at a time, she thought up the Barbie doll!
The first Barbie had blonde hair, blue eyes, and was wearing a bathing suit. Since then, Barbie has gone through various incarnations, careers, and looks. Ken dolls, as well as friends and sisters of Barbie, hit the shelves later. Pink convertibles and huge Barbie dream houses also become popular in the past few decades!
As a result, Barbie has become a beloved toy for generations of kids. So, this latest live-action film will be interesting to see for so many!
Margot Robbie's Barbie will drop in the United States, only in theaters, on July 23, 2023. Hit the comments below with your thoughts on this upcoming film!
Leave a comment