Tony Hawk 1+2 Remastered Review
When I approach a remaster, I always keep in mind a few things. Firstly, whether or not I played the game in the past matters. Fond memories and nostalgia can go a long way. It's rough having those crushed in a bad remaster. Another factor is what actually went through an upgrade. Is it just resolution? Are there new game features? I think a remaster, more often than not, can go very poorly. Luckily, this Tony Hawk 1+2 Remastered review is nearly entirely positive. I'm honestly loving these games just as much as I did way back when they first released. I have a gut feeling you will too, no matter if you're a fan of the series or not.
Tony Hawk 1+2 Remastered Review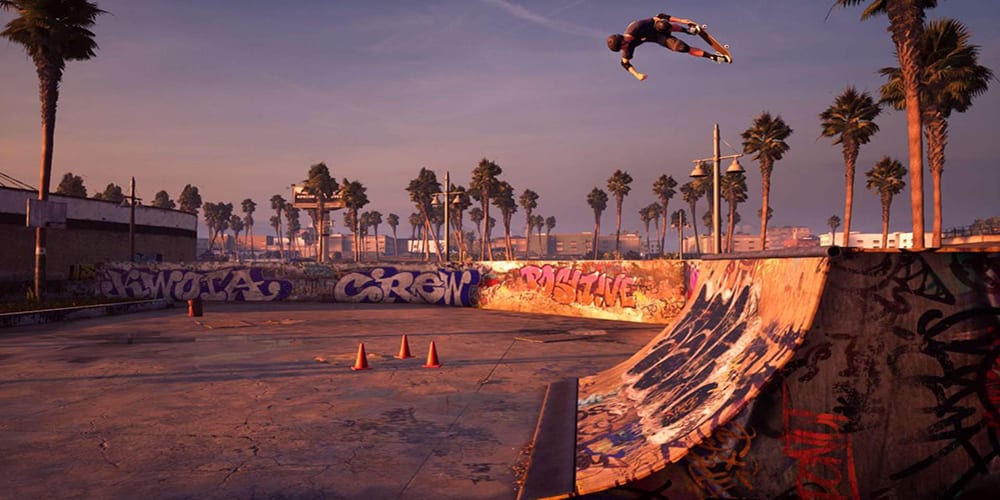 Image Credit: Activision
The official title of the game is Tony Hawk's Pro Skater 1 + 2. The game is a remaster of the first two games in the series. In this game, you get both of the original titles plus some online multiplayer that pits you against your friends. The fun create-a-park mode is back as well. Really, you get all that's loved about these games with a fresh coat of paint. The graphics in the original games by today's standards are like sandpaper. You don't get a real definition from the characters, but they released decades ago. The feel of this game is tighter too, and mimics what a current-gen experience should present to gamers.
Revisiting places like "Downtown" and "School" again is surreal in the best way possible. I spent much of my childhood playing these games on the original PlayStation. Revisiting them could have gone badly, but the developers at Vicarious Visions seriously nailed it. Tony Hawk is an icon to adults my age because we grew up loving his games and his talent. It's amazing to relive some of that again in such a terrible, terrible year. Much like Animal Crossing, it feels like this game came out at the perfect time.
Is There a Chance for More from this Series?
Image Credit: Activision
I don't see why getting THPS 3 and 4 remastered next wouldn't be the move to make. I think there's a lot to love in this series. Plus, remastering those games is easier than a Project 8 or Underground. Of course, I'd love to get to play those games again, and I'd like a new entry in the series even more. With the return of Skate, we might be seeing a resurgence for this sport in video games.
If we don't get 3 and 4, then I'd hope it's for a new experience entirely. There's a lot of good things to say about these games. They ended up falling apart around THPS 5 because they lost their heart. Simply developing a game to develop it never works. Honestly, as much as I love the series, that game was one of the worst, botched video game launches I've ever seen. I'm so glad to have good things to say about the series again.
Tony Hawk 1+2 Remastered Review Score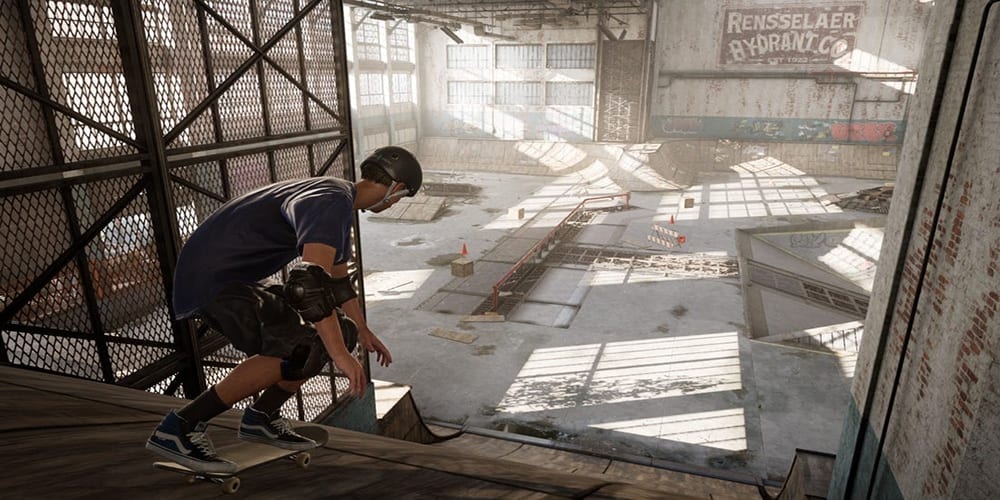 Image Credit: Activision
I review games on a scale of 1-10; Tony Hawk 1+2 remastered is a 10. I loved every second spent playing this game for the review. It's a nearly flawless presentation of a classic arcade-like experience. With great graphics improvements and a lot of fun depth to progression, I think this is a perfect remaster. A lot of remasters try too hard to be their old self. Others try to abandon what made their original game special altogether to be modern. The team at Vicarious Visions knocked this one out of the park as they usually do. Other games from the studio are equally enjoyable.
I think what really sends this one home for me is the simple premise and challenges. You get your moveset from the getgo, and other than improvements to your stats, you just play. It feels low-pressure but the fun is through the roof. I'll be sticking with this one to unwind for months to come. Some people disagree on what constitutes a GOTY, but remasters and remakes are fair game to me. This is certainly a contender.
Tony Hawk Pro Skater 1+2 is available for PS4, Xbox One, and PC. Thanks to the publisher for a digital review copy of this game for the write-up.
Featured Image Credit: Activision
Taylor is the Gaming Editor of Comic Years and a lifelong fan of video games. He holds two degrees in Political Communication and wrote a Master's Thesis on resistance movements, race, and the exploitation of college athletes. His wife and two Toy Australian Sheppards keep him sane.
Leave a comment