Star Wars Outlaws Length Won't Be A 200-Hour Epic, Says Dev
Star Wars Outlaws has plenty of fans—including me—extremely hyped. I've been looking forward to it since before its reveal. Yes, I'm still sure it's a revamp of Star Wars 1313. Now, we learn that Star Wars Outlaws' length won't take a month.
It's been a solid year for sci-fi fans. We got the Dead Space Remake and spiritual brother, Quantum Error, announcement. And, the same goes for the Star Wars branch of things. After all, we also learned about Star Wars Eclipse's possible release date.
So, what can we expect from Star Wars Outlaws?
Ubisoft suggests Star Wars Outlaws length during interview
Don't worry. You won't need to wind down after completing this one. (Image credit: Ubisoft)
In an interview with IGN, the developer addressed the game's size. The creative and narrative directors tackled the subject. Accordingly, a game that's "too big" is one that people can't finish and enjoy. Thankfully, they reassured us that wasn't the case this time.
The directors stated that the goal is to let players figure out their rhythm. Yes, it's an open world, and exploration matters. But, it won't take players hundreds of hours to finish the adventure RPG. Casual gamers, celebrate!
The main worries about Star Wars Outlaws' length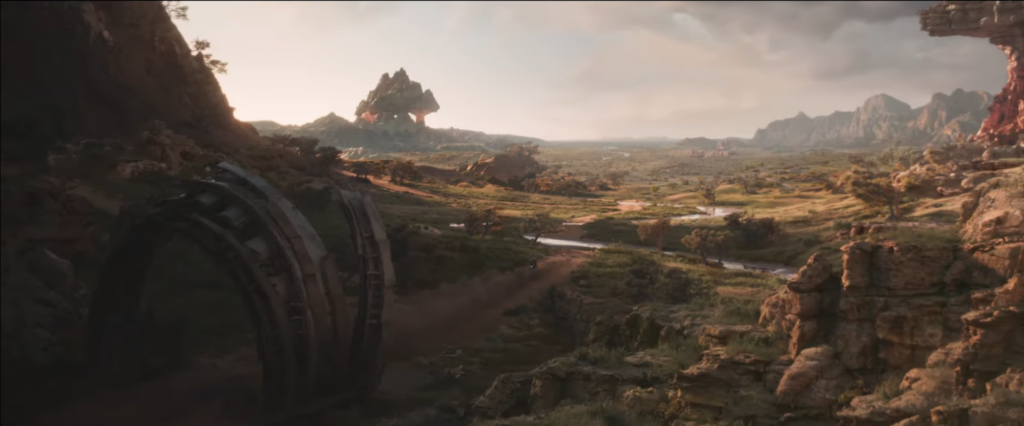 I mean, look at that. The concerns were fairly justified. (Image credit: Ubisoft)
It's easy to see why Star Wars Outlaws' length was a concern. Ubisoft had already revealed that Tatooine would be fully explorable. Plus, the developer had said it would take up to "three zones" from Assassin's Creed Valhalla.
For reference, Assassin's Creed Valhalla can take over 100 hours to complete. Plus, everyone knows how Ubisoft loves to overstuff. Modern Far Cry and Assassin's Creed titles are great examples. They're filled to the brim with side content, like collectibles and side quests.
I'm not really against it. Still, I can see how it can annoy players. Thus, this announcement should appease many.
Ubisoft prioritizing player agency in Star Wars Outlaws
It'll be up to players to figure out how they want to tackle obstacles. (Image credit: Ubisoft)
As mentioned, the directors mentioned players finding their rhythm. It seems like the developer is prioritizing that. Yes, the goal is to experience Kay Vess' story. But, it's up to players how they want to do that.
In other words, the game is narrative-focused. And, the world and gameplay will likely reflect that. However, Star Wars Outlaws won't force players to do things in one way. So, you're free to take months exploring. Yet, other players might spend just days completing the campaign.
Featured Image Credit: Ubisoft.
Leave a comment