PS5 Gaming Event Rundown – New Games And First Look At The Console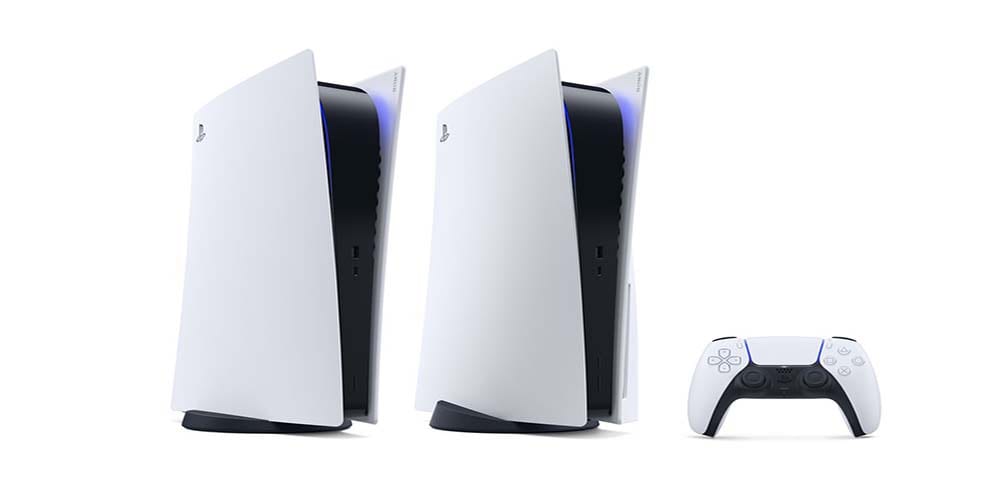 Sony held an event this week called "The Future of Gaming." The purpose of the event was to showcase new games coming to the PS5. Fans hoped to see a glimpse of the new console as well. While we didn't get a price yet, we now know what the PS5 looks like. Overall, the event showed some incredible games worth keeping an eye on. Plus, we know a few titles that will launch this holiday with the console. Let's go through a complete PS5 gaming event rundown to catch you up on the latest news.
PS5 Gaming Event Rundown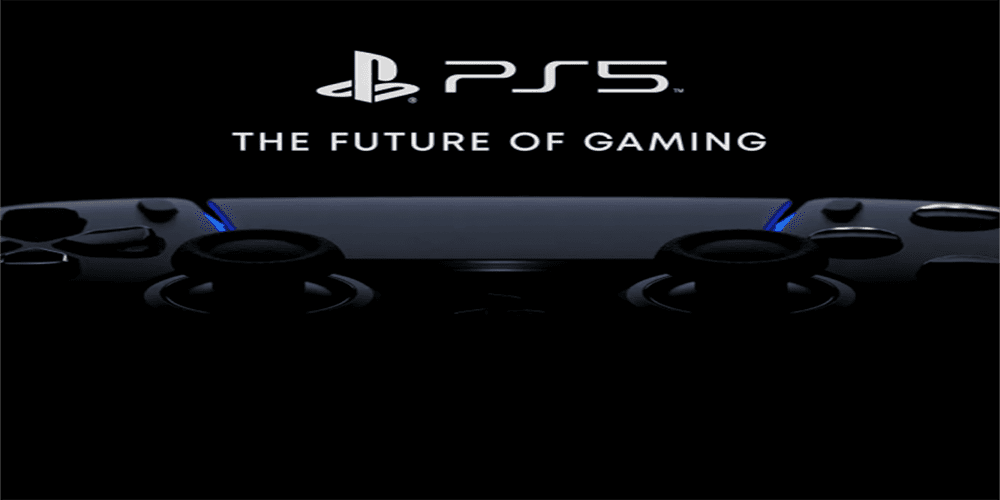 Image Credit: Sony
Things got started with Sony's "The Future of Gaming" event in a big way. From the start, Sony highlighted the games that make up some of the best exclusive Sony series. Things kicked off with highlighting a game that came to the PS3 and PS4.
Grand Theft Auto V and Online Coming to PS5
The first reveal included details on an expanded Grand Theft Auto V and GTA Online mode for PS5. Fans hoped the Rockstar logo would be a GTA 6 reveal. In short, that likely won't come for a few more years. PS5 owners are going to get GTA V for free. Plus, PS4 owners will get 1 million in GTA V cash for Online every month until the PS5 launches this holiday.
Spider-Man Miles Morales Revealed, but Misleading
A title called Spider-Man Miles Morales debuted at the PS5 gaming event. Unfortunately, word came out later that the Miles Morales Spider-Man game was actually an expansion. That's not the end of the world, but it does mean it won't be a standalone title. Spider-Man will come to PS5 remastered for the new console.
A Rundown of Gran Turismo 7
We didn't get a main series entry for Gran Turismo on the PS4. Luckily the next GT game is confirmed for the PS5. The graphics look great, and I wonder if we'll get VR capabilities too. Either way, racing fans of this iconic series should be happy.
A New Ratchet and Clank Game Uses Full Power of the PS5
Ratchet and Clank: Rift Apart looks downright beautiful. The ray-tracing and power of the PS5 is in full effect. The game is going to use time-jumping as the main mechanic. I think this could be a sleeper title for those who think of the series as "childish."
Square Enix PS5 Exclusive Project Athia Seems to Be the Unreal Engine 5 Demo Game
That wild game from the Unreal Engine 5 reveal? It appears to be the new Square Enix title Project Athia. Hopefully we get more on this, but it might be awhile. Anytime a game has "project" in its title, I usually think it's at least 2-3 away. Either way, this trailer was gorgeous.
Stray Combines Two Important Genres: Feline Adventure and Cyberpunk
Nothing about Stray had me jumping out of my seat. Still, this game appears to be an adventure title where you play a cat. The twist: no humans exist anymore. You live amongst robots, and that could make for some interesting encounters.
PS5 Gaming Event Reveal – Returnal
I think the idea of this game looks great. You play as an astronaut trapped in space who's losing a grip on reality. There are elements of time looping and even a melding of Alien-style horror. Then, you look at the title. It's surprisingly not my least favorite name of a game revealed in this event. Still, Returnal? Come on now.
Sackboy: The Big Adventure Takes New Spin on Little Big Planet Series
I think the idea of moving Little Big Planet into the 3D platformer realm is genius. They are always going to struggle to break away from the Mario knockoff criticisms. I actually find the series to be a wonderful alternative to the Mario platformers. The colors and visuals of this title look incredible. All in all, it ended up being a favorite reveal of mine.
Destruction Allstars Feels like Fortnite Meets Twisted Metal
If you see a game reveal, then sometimes you think "this isn't for me." Overall, Destruction AllStars is very much for a younger audience. Part Fortnite, part Rocket League, this game is a car brawler. Something about this genre seems very 90s to me, but the audience may be there for it thanks to younger gamers playing online more and more.
PS5 Gaming Event Reveal – Kena: Bridge of Spirits
This was essentially a reveal for a game that bridges Frozen and Pikmin together and I'm here for it. Kena feels like a puzzle adventure title aimed at younger audiences. It's almost like a God of War for pre-teens. Well, pre-teens and Taylor Bauer of course. The visuals of this title feel very rich in lore and narrative. I hope we get a really great new IP from this Ember Labs-developed game.
PS5 Gaming Event Reveal – Goodbye Volcano High 
Remember when I mentioned having a least favorite title in this PS5 gaming event rundown? Yeah, it's Goodbye Volcano High. Furries might love this visual novel about high schooler dinosaurs but it's getting a lot of flack online. I don't know what it is about this game, but I don't feel compelled to play it. This will be exclusive to PS5, but even Sony fans might skip this one.
Rejoice – We're Returning to Oddworld
Lorne Lanning created an incredible world in the Oddworld series of games. These titles touch on things like politics and social classes all within a silly yet captivating setting. There are few series that I hoped to see return more than this one. The trailer shows some really great, innovative platforming for this PS5 rundown trailer.
PS5 Gaming Event Rundown – GhostWire: Tokyo
We knew about GhostWire: Tokyo in theory, but didn't know what it would look like. This title from Tango Gameworks and publisher Bethesda Softworks is a PS5 exclusive. Essentially, it feels like a horror title meets Bioshock. One thing did seem odd, however: one-shot kills. I wonder if that's an element of the gameplay or just a trailer error. Either way, this game looks a little cartoonish but still seems like a great title to look forward to.
PS5 Launch Title – Jett: The Far Shore
Jett will be coming to PS4 and PS5 this holiday. I don't really know what the game involves, other than space and planet exploration. The title's trailer seemed to insinuate that you'll leave Earth for a new frontier, but it's unclear what sort of gameplay that involves. We'll likely find out more since the release occurs later this year!
We Finally See More from Godfall
Godfall is this really interesting 3-person action game. The concept seems great, and now having had a deeper look at things, I'm all in. Gearbox is known for mastering the use of fun weapons and great visuals. The trailer looks to be very colorful and features dynamic settings. There was a wild amount of framerate drops in the trailer, but we can assume this won't make it to launch…hopefully. This will be a launch title for the PS5.
PS5 Gaming Event Reveal – Solar Ash
Nothing about this one wowed me, but it's nice to see a diversity in the types of games coming to the PS5. This release is slated for 2021.
PS5 Gaming Event Reveal – Hitman III
I don't have a ton of love for the Hitman series, but they are good games. The third title in this new run of the series is going to be a great stealth shooter. Honestly, that's one genre we don't see a lot of anymore. Let's hope there is a diversity in action for this one, because the others feel stale from time to time.
PS5 Gaming Event Reveal – Astro's Playroom
Team Asobi and Japan Studios are developing this console exclusive, which is honestly adorable. I love fun little platformers like this, and I think this is a great title to throw into the PS5 library. The world feels dynamic and features a lot of the elements you can take advantage of thanks to the PS5's new DualShock controller. Best of all? It's pre-loaded to the PS5 for all owners.
Little Devil Inside – Baroque Action Adventure?
I have no clue what to say about this game or what it might involve. It's coming to PS4 and PS5 and features some baroque style art designs. I hope it's good, I just don't get what's happening.
NBA 2K21 Reveal
NBA 2K21 cover star Zion Williamson introduced this pre-alpha footage of the new game. It's hilarious how these trailers always highlight how sweaty the players get. It looks wonderful, but these sports games always take a few iterations to really stand out on next-gen consoles.
PS5 Gaming Event Reveal – Busnax
The developer of Octodad is behind this fun, cartoonish title. The trailer is cute, but I can't see myself grabbing this one.
The Demon's Souls Remake is Happening…Finally!
The game Demon's Souls is a long-rumored title for a next-gen remake. As it turns out, we're getting it thanks to Bluepoint Studios. The game is a PS5 exclusive and looks gorgeous.
Arkane Lyon and Bethesda Softworks Reveal Deathloop
Does this game look like Dishonored to anyone else? Yeah, it's basically Dishonored. Still, the stealth, the time-bending thing is a ton of fun. Time jumping, in general, seems like a popular feature of games in this Sony rundown.
Resident Evil VIII: Village Wows Fans
The newest game in this illustrious series, Resident Evil VIII: Village, almost took the cake for this PS5 gaming event rundown. That was until the final game revealed. Still, this looks fantastic and should be one of two huge releases for Capcom in the coming months.
PS5 Gaming Event Reveal – Pragmata
The other big Capcom reveal? A mysterious trailer for Pragmata, a space adventure title featuring an astronaut and a little girl. I wasn't sure what was happening, especially when the girl's eyes moved a spaceship. Either way, I'm ready to figure out what's happening on day one when this releases.
PS5 Gaming Event Reveal – Horizon: Forbidden West
A follow-up to one of the PS4's top titles. This should be a huge game for the PS5 across its entire run. The trailer and visuals look incredible and I couldn't be more ready for this one.
Console and Controller Rundown from the PS5 Gaming Event
We got a look at the PS5, finally! The design is bold and offers the player two options. One version has a disk drive while the other is digital-only. That will likely be something we see Xbox do as well with the Series X. Take a look at the video, as well as the in-depth look at the controller below!
If you have any thoughts on a game or the PS5 reveal, then let us know in the comments! Thanks for reading this PS5 gaming event rundown. We'll continue to cover the next-gen announcements all summer long. Whether it's Sony or Microsoft, you can find breaking news and insights on reveals here on Comic Years!
Taylor is the Gaming Editor of Comic Years and a lifelong fan of video games. He holds two degrees in Political Communication and wrote a Master's Thesis on resistance movements, race, and the exploitation of college athletes. His wife and two Toy Australian Sheppards keep him sane.
Leave a comment