Grand Theft Auto 6 Leaks Cause Hopeful Speculation
Rockstar is busy right now. If you play Red Dead Redemption 2 online at all, then you know why. The game is still getting consistent updates, not unlike Grand Theft Auto 5. If there's one thing Rockstar does well, it's supporting their titles. We're nearly 7 years removed from GTA 5, and believe it or not, we didn't get a new game in the series at all this past console cycle. As it turns out, we might be closer to GTA 6 then we even know. Recent Grand Theft Auto 6 leaks point to hopeful speculation that we might get the next game sooner than we think.
Are the Grand Theft Auto 6 Leaks Legit?
Image Credit: Rockstar Games
Where else do gaming leaks come from other than Reddit? In a now deleted post, user JackOLantern1982 shared wildly detailed information on the pending GTA 6. In fact, when it comes to leaks, it's usually this amount of detail that point to some truth, at least in my experience. Before we continue, it's important to note that social media leaks are highly unreliable. Plenty of leaks come out every day, and we can't say with certainty that any of this information, let alone all of the comments, are true. In the spirit of keeping our readers informed, however, we want to make sure you're up to date on the biggest gaming news. Any sort of Grand Theft Auto 6 leaks are worth mentioning, especially with the amount of detail shared in the Reddit post.
What did the GTA 6 Leaks Say?
Kindly edited for clarity by Gamesradar, some of the original leaks include storylines, settings, and characters. Here are a few of the highlights:
Codename is PROJECT AMERICAS.
Set in both Vice City and a new fictional location based on Rio de Janeiro.
Some linear missions take place in Liberty City, but it isn't an open world (think Ludendorff in GTA 5).
Game will balance realism and arcade and it won't be as realistic as Red Dead Redemption 2.
One playable protagonist: male, not female, despite supposed leaks.
Set in 1970s-1980s.
You play as an up and coming drug lord-wannabe named "Ricardo". Another key character called "Kacey" is a part of the narrative. You start off as a grunt doing runs as a cocaine smuggler from Vice City to the new large South American area before making connections with big time drug lords and making your way up. Multiple cities.
There will also be a giant prison which will play a part in the game.
Will feature a 'chapter' system similar to a Tarantino flick or Red Dead Redemption 2.
Weather is a heavy focus (hurricanes, floods, etc).
Buildings change over the eras, vehicles too. So older, rare classic cars get more expensive as time progresses etc. Full economy.
Heavily inspired by Netflix's Narcos.
More Details Worth Mentioning in the Grand Theft Auto 6 Leaks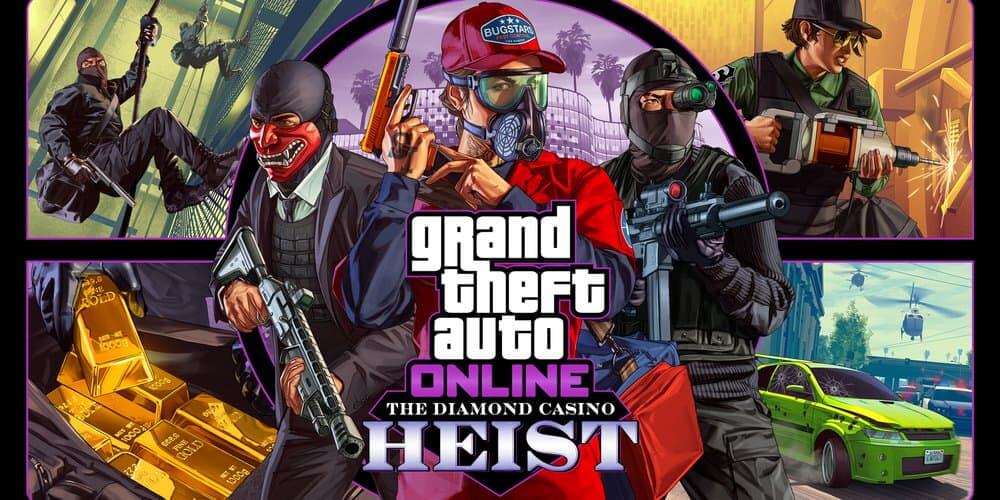 Image Credit: Rockstar Games
Not surprisingly so, the game appears to be larger and more detailed than ever. Some of the more intricate details include:
A younger Martin Madrazo will make an appearance as will his father who is a big drug lord at the time. You do some missions for the Madrazo family involving hits on other gangs.
Drug empire building is a mechanic similar to Vice City Stories but bigger. Think the GTA Online system and dial it up to 10.
You can only have weapons on your person. No arsenal in your back pocket, like Red Dead Redemption 2.
Your personal vehicle will be like your horse saddle in Red Dead Redemption 2. All your equipment is stored in the trunk. You also store your body armour in the car. If you wear it, it appears, no longer just an invisible thing.
There will be tons of subtitle reading. Think Max Payne 3 amounts, very immersive, like watching an episode of Narcos. Whenever you're in South America, don't expect to hear much English. Vice City however is a mix of everything, but mostly English.
Last bit of narrative info, it will discuss topics such as HIV and the immigration crisis of the time. A fictional version of Fidel Castro etc.
Next-gen only, not PS4 or Xbox One .
GTA 6 is now their primary focus, alongside another title (which might be Bully 2).
Game is still in Pre-Alpha so names, locations, details could and probably will change.
When will GTA 6 Release?
The final mention in the original Reddit post included a mention of no official ETA. In fact, I think given the pre-alpha state of the game, we shouldn't expect anything anytime soon. It's worth mentioning again that social media leaks are highly unreliable. Kotaku's Jason Schreier went so far to deny the leaks any validity outright. Still, we feel it's important to at least feature something on the fact that Grand Theft Auto 6 leaks are spreading.
The past few weeks have been all about delays. Between the Marvel's Avengers game delayed,  word of Final Fantasy VII being delayed one more month, and 2020's biggest game Cyberpunk 2077 delayed, it's wise for Rockstar to hold back premature announcements. Whether the leaks are true or not are irrelevant in that way. The key for Rockstar is a solid rollout and announcement, so GTA 6 leaks or no leaks, the game needs to be ready when we hear official word.
Do you think there's any ground to these Grand Theft Auto 6 leaks? Let us know in the comments what your initial reactions to the leaks are! Thanks for choosing Comic Years for all things gaming, comics, and pop culture!
Featured image via Rockstar
Taylor is the Gaming Editor of Comic Years and a lifelong fan of video games. He holds two degrees in Political Communication and wrote a Master's Thesis on resistance movements, race, and the exploitation of college athletes. His wife and two Toy Australian Sheppards keep him sane.
Leave a comment