Cruis'n Blast Review for Nintendo Switch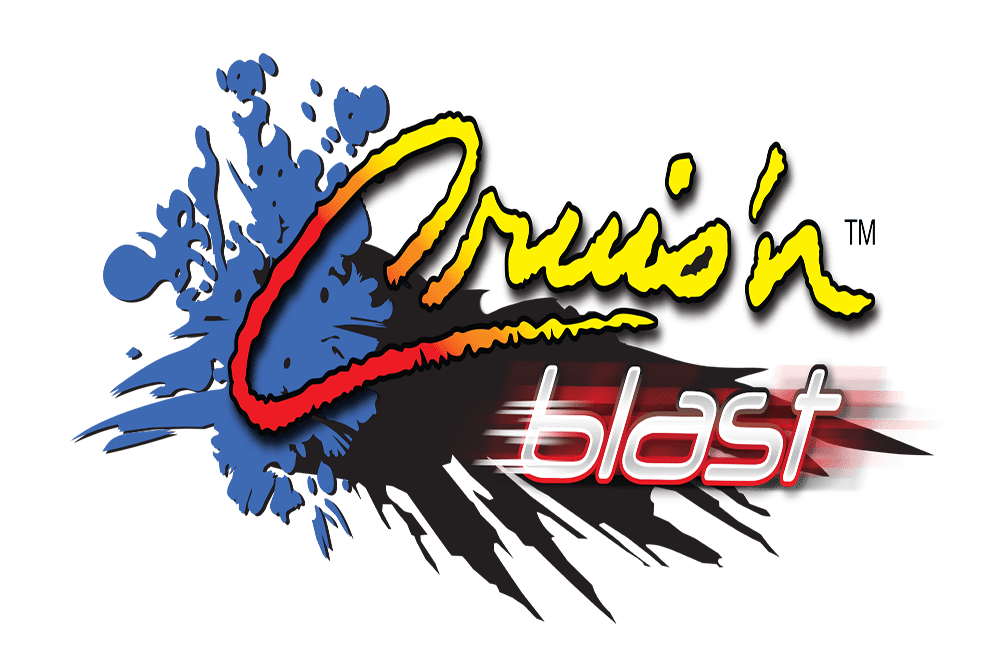 I love buying my arcade-style games on the Switch. There's something about a Nintendo console that just makes these games feel right at home. From rail shooters to racing games, the Switch is my lighthearted console around the house. Plus, there's the history of playing arcade-style games on past Nintendo consoles. The Crusi'n arcade racer series is a great example. In 2017, the newest arcade cabinet of the popular racing cabinet was actually licensed by Nintendo after years under the Midway name. The over-the-top racer is now on the Nintendo Switch for all the arcade racing action we can handle. There are also some extra bonuses in the console version that make this experience expand to new heights. Let's dive into a review for Cruis'n Blast for the Nintendo Switch and see if the arcade magic transfers well to the home experience.
Off the Rails Arcade Racing on the Nintendo Switch
Image Credit: Raw Thrills
Developer and publisher Raw Thrills handles this home console version of the arcade racing series Cruis'n. Originally released in 1994, Cruis'n USA kicked off the series in arcades from cabinet maker Midway. When the game arrived on the Nintendo 64, it became a staple of the console's carefree and couch competition library. In its new iteration, things are improved graphically but still stick to the arcade-style we know and love.
The console version includes 29 thrilling tracks, including five fan-favorite tracks from the arcade version of the game. If you played past entries, then you'll immediately recognize Death Valley, London, Madagascar, Rio de Janeiro, and Singapore. 23 vehicles give you plenty of options to choose from on race day, and you can upgrade these via in-game cash you earn for simply playing the game. It's a microtransaction-free way to incentivize you to play more and upgrade cars. That's refreshing in today's gaming landscape.
Given that this team also worked on the Minecraft Dungeons arcade machines, it's clear that they adore the arcade experience. Even from home, that same thrilling adventure you'd remember from the likes of an arcade or movie theater lobby comes through. While the game doesn't offer a lot of depth, it does what it does best. With the inclusion of a time trials mode and Grand Prix-style race circuit, there's plenty to keep you playing while you upgrade cars.
No, this won't necessarily match the level of a Forza Horizon 5, but you do get to race around tornados, fend of dinosaurs, and explore exotic locations. All of that and more make this a great addition to your Switch library. Limited gameplay variation aside, who doesn't love a good mindless arcade racer they can enjoy with friends? Speaking of: you can only play this with up to four friends on the split-screen or local play; no online mode is available.
Cruis'n Blast Review Score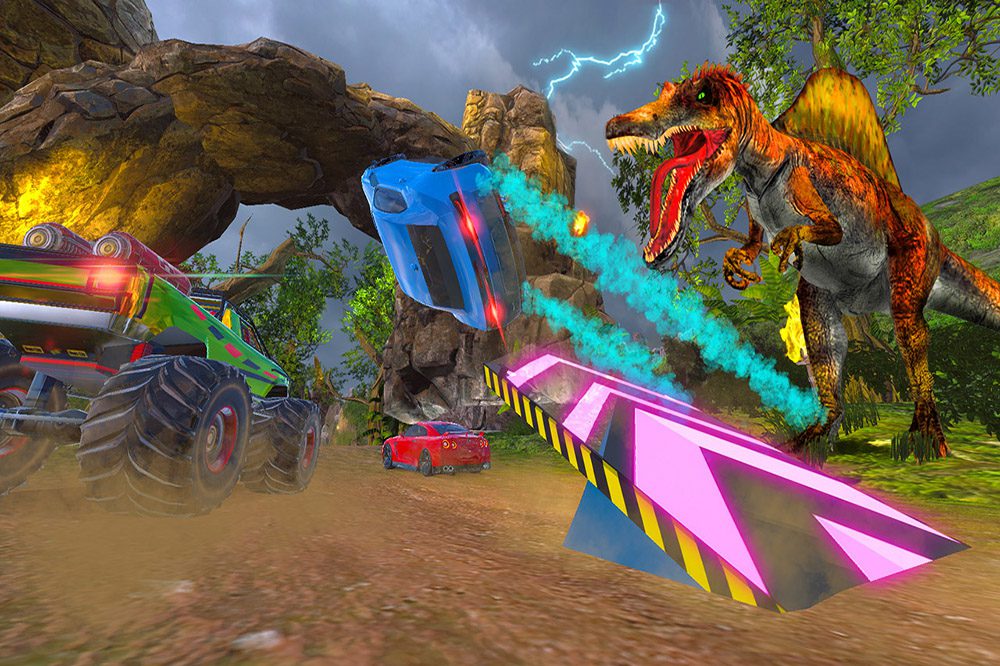 Image Credit: Raw Thrills
I review games on a scale of 1-10; Cruis'n Blast is an 8. The game clearly knows exactly what it needs to offer fans of the series. Newcomers will easily find it fun and quick to pick up and play. The simplicity is the game's top offering and unfortunately its only major limitation. The set of rides you can drive and courses to explore is serviceable but certainly leaves you out of new experiences after a few runs each. Unlike Mario Kart, the ultimate arcade racer, you don't feel like anything can happen on any run. That said, as a longtime fan of the series, I can't say there's anything unenjoyable about hopping into the world of Cruis'n at home.
While the game might only appeal to fans of arcade racers, it's a great game. The key to an arcade racer, especially in this series, is the joy of wild environments and fast action. That's all here, and if you have fond memories of the arcade experiences, you'll love getting a taste of that at home. Plus, you can enjoy the sounds of the game a bit more akin to the in-your-face audio of an arcade now that the Nintendo Switch has Bluetooth audio support.
Cruis'n Blast is available now for Nintendo Switch. If you play the game, then come back to the comments and drop your 3-sentence review. Thanks for reading Comic Years for all things gaming, comics, and pop culture.
A digital review code was provided by the publisher for the purposes of this review.
Featured Image Credit: Raw Thrills
Taylor is the Gaming Editor of Comic Years and a lifelong fan of video games. He holds two degrees in Political Communication and wrote a Master's Thesis on resistance movements, race, and the exploitation of college athletes. His wife and two Toy Australian Sheppards keep him sane.
Leave a comment