Call of Duty Season 5 Coming Out on August 2nd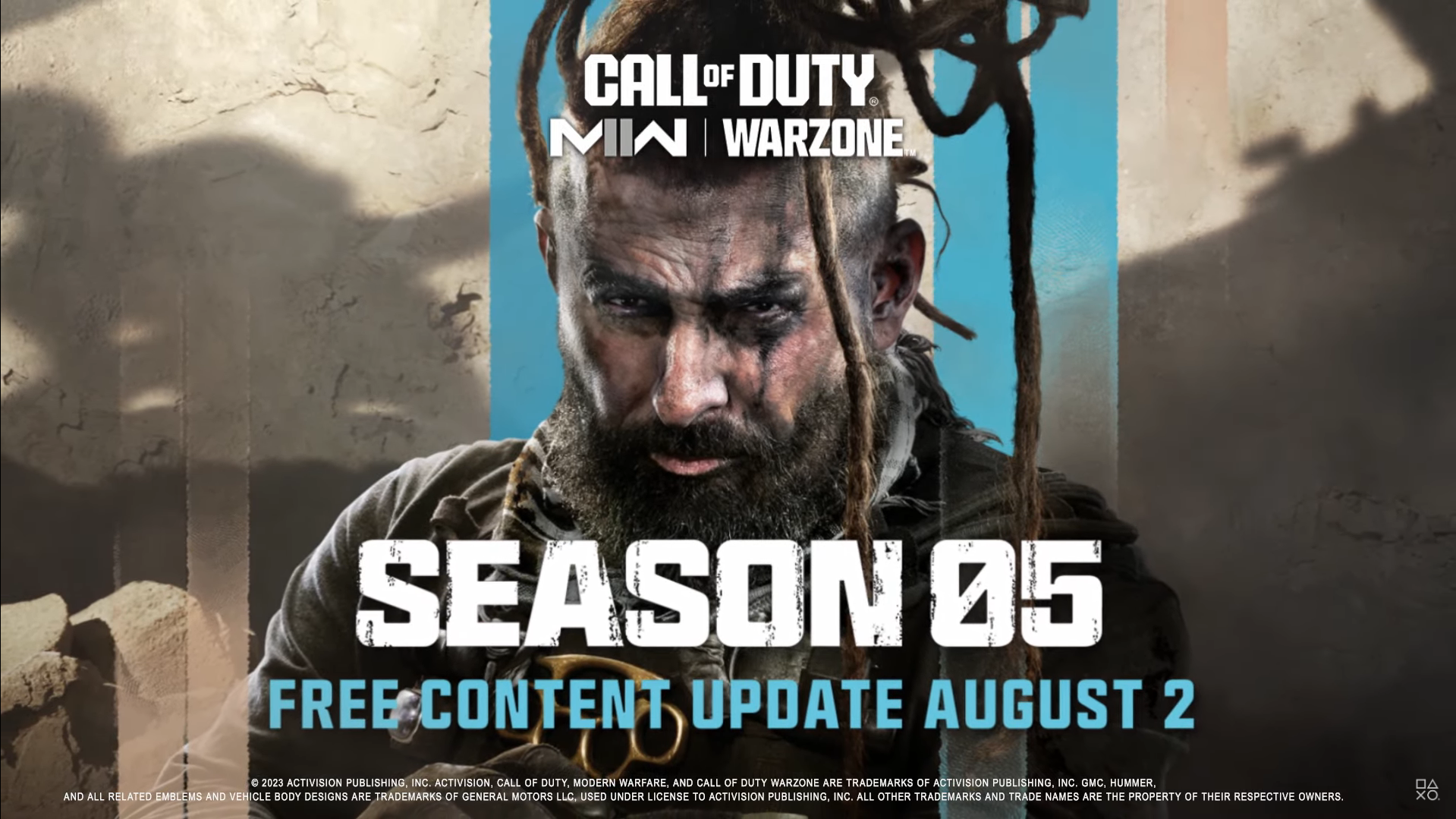 Call of Duty's Season 5 has finally been announced by PlayStation. The new season brings a bunch of content for Modern Warfare 2  and Warzone. There's plot development, new maps, new game modes… And a celebration of hip hop's 50 years?
Yeah, that one caught me off guard. Anyway.
Call of Duty has been going crazy with updates. I mean, Season 2 came out in March, and we're on Season 5 already. Now, I'm honestly more excited about the Call of Duty board game. Still, you won't see me complain about more content, especially for DMZ.
So, what are we getting here? Let's go through the update.
The Modern Warfare 2 updates from Call of Duty Season 5
Modern Warfare 2 is getting new maps and game modes for you to play with. (Image credit: PlayStation)
Admittedly, Modern Warfare 2 kind of drew the short stick here. At launch, it's just getting four new maps and two game modes. And, PlayStation really only covered the two Core maps.
Firstly, we have Punta Mar. It's a completely new map in a seaside town. It's a smaller map with a strong focus on close quarters. But, there are still a lot of options. Players can get on the rooftops or flank through alleys.
Then, we have a returning map from Call of Duty 4: Modern Warfare. Strike comes with a fantastic visual upgrade. Other than that, you still have the market, clock tower, and more. The other two maps are for Gunfight: Lounge and Canals.
As for game modes, we have a couple.
Havoc is a Team Deathmatch without perks, killstreaks, and field upgrades. Instead, teams get modifiers via elimination milestones. These can grant auto reloads, moon gravity, and more.
Then, there's Big Capture the Flag, my favorite. It's a traditional Capture the Flag but on Battle Maps and 20v20. So, there's a lot of room for experimentation and strategy. I'm looking forward to this one.
Call of Duty Season 5's mid-season update will bring a new Core map.
The Warzone updates from Call of Duty Season 5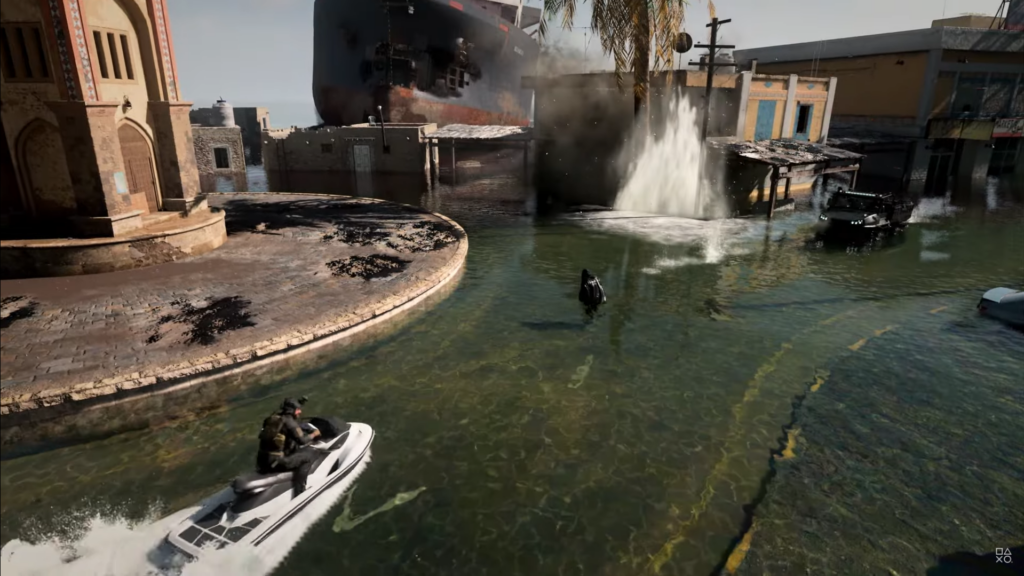 Warzone is about to get a lot more interesting with Season 5. (Image credit: PlayStation)
Alright, let's get to the good stuff. I don't mean that only because I prefer Warzone. I'm saying that because this is the biggest portion of the Season. And, it begins with Fort Resurgence, bringing back the Al Bagra Fortress.
We also have new vehicles. There's the MRAP, a turret-equipped and fortified cargo truck. Also, there's a straightforward dirt bike added to the game. Lastly, winning five Mini BR matches in Vondel nets you a quest for a tactical nuke.
The MRAP will also be part of Armored Royale in the mid-season. You'll be able to repair and fortify it, as well as use the mobile Buy Station.
To the delight of DMZ fans, the mode is also getting a bunch of updates. The smaller updates include a Scuba mask and self-revive boxes. There'll be Active Combat Zones, with higher quality gear. A Disguise Field Upgrade lets you don an AI faction's uniform to slip past them. And, the new Battle Revive gives you a healing and sprint boost after Last Stand.
After taking out 50 players, you'll unlock Faction Showdown between August 4th and 16th. From there, you can join one of two factions for faction-specific rewards. Plus, the faction with the most eliminations gets extra rewards.
Call of Duty Season 5 also adds new weapons and operators. A shredder assault rifle and a semi-auto sniper rifle are new primaries. The mid-season will add a couple of sidearms, an SMG, and a melee weapon. Six new operators, including the Shadow Company CEO, make up the new roster. Plus, the mid-season will bring back Mace and add Lara Croft.
The new Season begins on August 2nd.
Featured Image Credit: PlayStation.
Leave a comment