Battlefield 2042 Review – The Most Unique Multiplayer Experience Today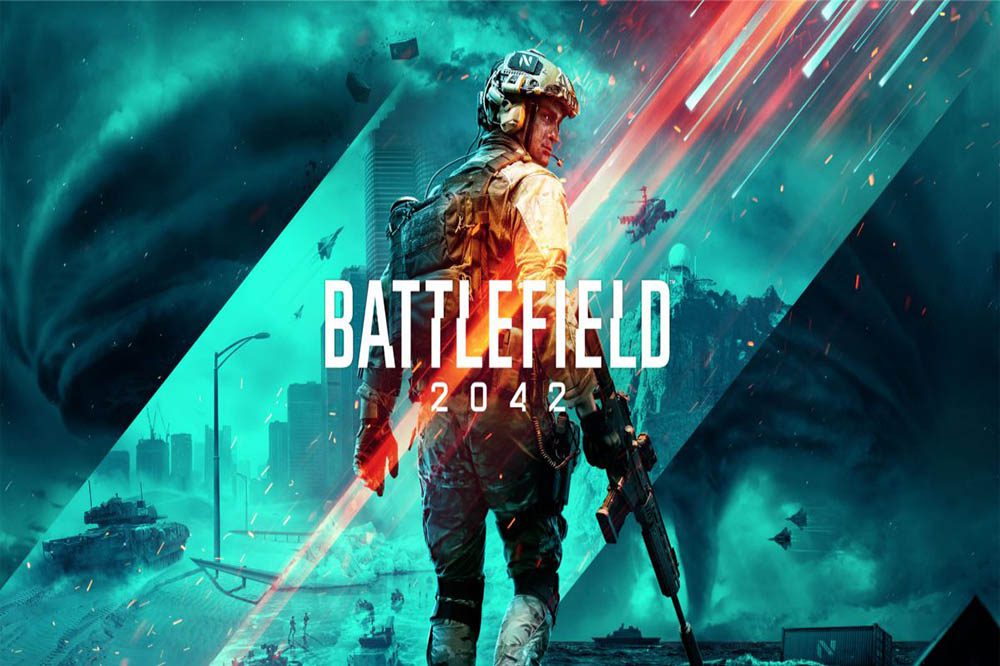 I never understand the general indifference the Battlefield series receives from gamers. The franchise continues to push the envelope in a lot of ways. Whereas something like Call of Duty Vanguard multiplayer is familiar and comfortable, Battlefield 2042 tries a lot of cool things to varying results. While I can't say that I envy DICE and EA right now as they launch a game just days before the Halo Infinite Multiplayer surprise launch, Battlefield 2042 offers something many will overlook: originality. A lot of my favorite things about an online multiplayer shooter come from the Battlefield series. This entry is probably the most excited I've been about a series release in quite some time. Let's dive into a review of Battlefield 2042 to talk about why this game offers the most unique multiplayer experience today for shooters.
Massive Firefights, Plenty of Hits, and a Few Misses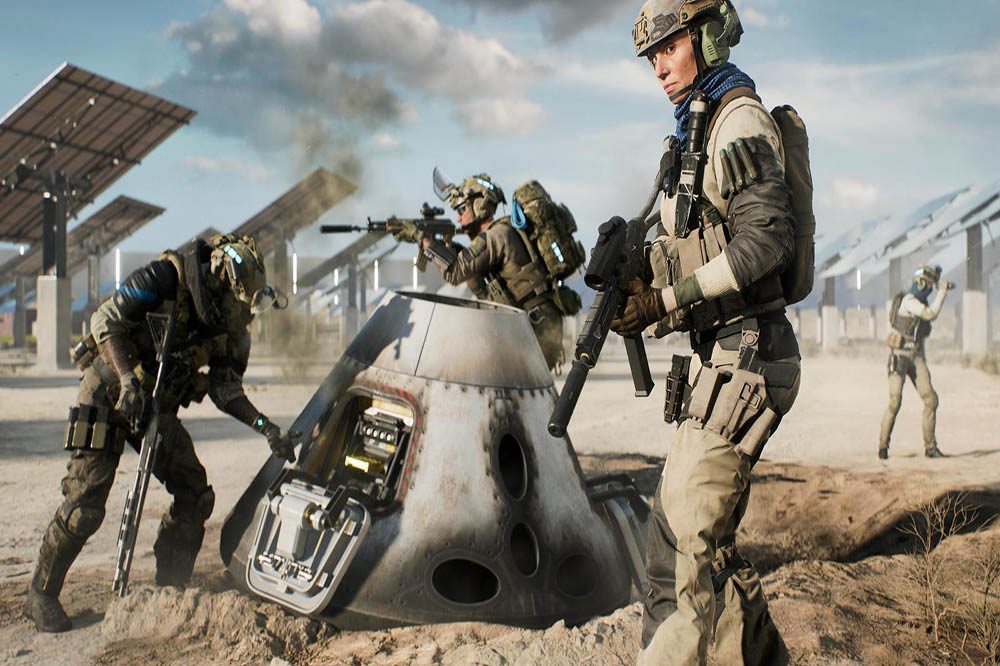 Image Credit: EA
It's low-hanging fruit to lead a review with the phrase "less-is-more" in regards to Battlefield 2042. The game's signature selling point this time around is the massive 128-player battles. If you're not a long-time Battlefield fan, then here's what you need to know. The series hits its mark when it allows players to experience a large-scale shooter experience in brief moments of brilliance. This is accomplished with massive, gorgeous maps, tons of vehicles, and plenty of room to get creative.
I'm happy to say that this game feels the most fun in recent memory for the series. Learning the ropes of the Assault, Support, Recon, and Engineer classes gives you a good dozen hours or so to feel out what you love most. The most popular game mode for the series, Conquest, is a classic battle for areas of the map. When you mix in 64v64 combat, it's a downright success. That is, if you're okay with periods of searching and searching for enemies. There would be 60-75 second stretches of no action in some matches I completed for this review. That's a problem for players who love the white-knuckle action of other multiplayer shooters.
Things are a bit quicker in Breathrough mode, where you play a designated offensive or defensive role over a section of the map. Likewise, smaller four-team 4v4 experiences in Hazard Zone are the highlight for me. It's not battle royale, but the small-squad strategizing that occurs is a mix between Rainbow Six: Siege and my favorite moments of Warzone. As you and your team aim to escape the danger area, things get more and more competitive.
For longtime fans, Battlefield Portal is a sandbox of maps, weapons, and other features from past Battlefield games. This and Hazard Zone make me feel comfortable telling Battlefield fans to pick this title up immediately. Newcomers, however, might want to refer to our score and explanation.
Battlefield 2042 Review Score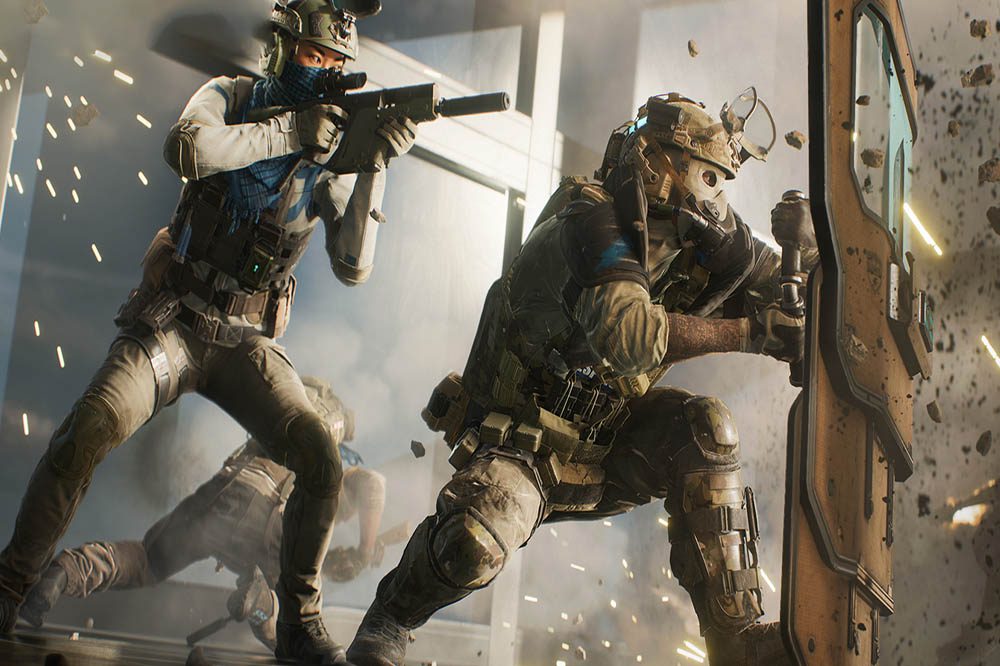 Image Credit: EA
I review games on a scale of 1-10; Battlefield 2042 is a 7 for me. The large-scale stuff is not going to ever be a selling point for fans of the more popular online shooters. There's just too much downtime and not enough going on moment-to-moment. That said, the Portal and Hazard Zone are great game modes that I think fans of this franchise will be overwhelmingly pleased with. What if you're not that big of a Battlefield fan though?
Here's my pitch for the game: what do you want from a multiplayer shooter? Do you want straightforward, high-intensity deathmatches? Fine, there's tons of that. Battlefield 2042 offers something else in its approach to the genre. Whereas Call of Duty and Halo rely on fast-paced chaos, this game prefers to let players make their own adventure. Sandbox-style maps and gunplay give players all the tools to create incredible experiences. It's not baked into the format, however, so players get out what they put into the game.
I still stand by the opinion that Battlefield's UI is the best in the game. The layout of your screen isn't enough to drop money on a game, however. I'm foreseeing myself playing quite a bit of this title when I'm eager to try something new or fresh with my multiplayer shooters. That said, it won't become my go-to "kill half-an-hour" game. For you, results may vary depending on how sick you are of seeing Call of Duty reskin its experience over and over.
Battlefield 2042 Releases November 19 for Consoles and PC
Battlefield 2042 releases today, November 19, for PlayStation and Xbox consoles as well as PC. If you get a chance to play the game, then let us know what you think! Drop a 3-sentence review of your experience in the comments below. Thanks for reading Comic Years for all things gaming, comics, and pop culture.
A digital review code of the game was provided by the publisher for the purposes of this review.
Featured Image Credit: EA
Taylor is the Gaming Editor of Comic Years and a lifelong fan of video games. He holds two degrees in Political Communication and wrote a Master's Thesis on resistance movements, race, and the exploitation of college athletes. His wife and two Toy Australian Sheppards keep him sane.
Leave a comment