Who Is Will Eisner? And Why Is There An Award In his Honor?
Will Eisner stood out in the comic industry as an American writer, cartoonist, and entrepreneur. He was the creator of The Spirit, a series from 1940 to 1952. He stood out for his form and content, leaving his mark on comics. Will Eisner became famous in 1978 with the graphic novel Contract with God. He was also one of the many who contributed to the formal studies of comics, specifically in 1985 with the book Comics and Sequential Art.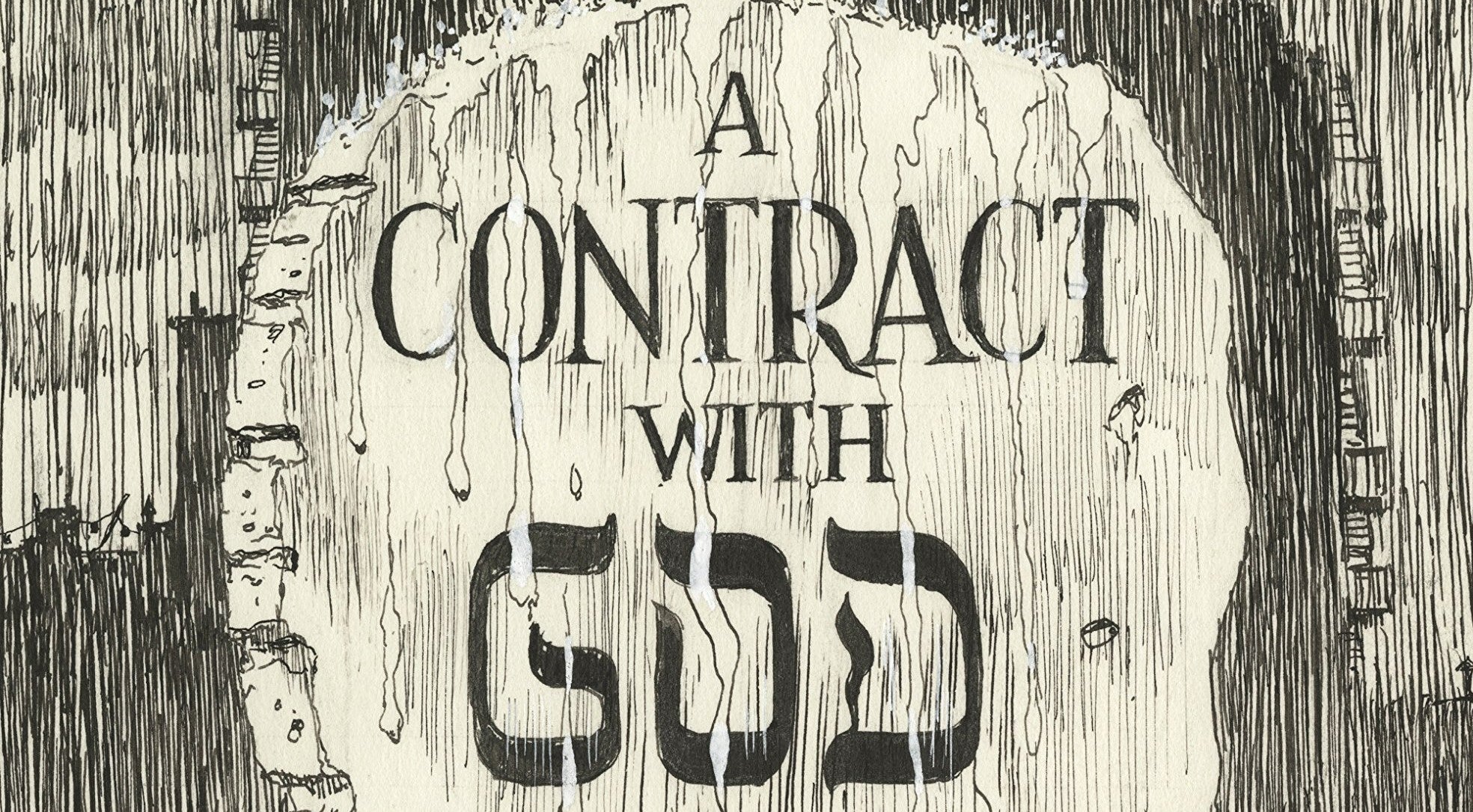 The Will Eisner Award was created in his honor to recognize the achievements in the comics medium every year. He was also one of three founding members of the Will Eisner Comics Hall of Fame.
Will Eisner: Biography
William Erwin Eisner was born in the United States, in New York City, on March 6, 1917. His father was Samuel Eisner, of Ukrainian origin, and he was one of eleven siblings. Eisner had aspirations to be an artist, which he demonstrated during his teenage years by painting murals for Catholic churches and wealthy patrons in Vienna. He moved to New York City before the First World War to avoid being drafted into the army.
Earning his daily bread in the Big Apple was not easy, mainly because of his deficiency in his native English. So, he made some income by painting backdrops in the Jewish theater for vaudeville. Eisner's progenitor was Fannie Ingber, born on April 25, 1891, of Jewish descent. They came to the United States by ship. She was orphaned when she reached ten and almost immediately lost her father.
photo by Alan Light, CC BY 2.0, via Wikimedia Commons
Eisner's mother was raised by an older half-sister, who was very stern and spent most of her time doing chores, so she could hardly study or socialize. So she was illiterate, a fact she tried very hard to hide from her children. Eisner's parents were distant relatives and were introduced by their family. Three children were born from this marriage, including Will Erwin, born on his father's birthday. He had a brother, Julian, born on February 3, 1921, and a sister, Rhoda, born on November 2, 1929.
As a young man, it was not easy to socialize. He was frequently subjected to physical confrontations and anti-Semitism by his schoolmates. His family was not of orthodox Judaism. Eisner was culturally proud of his origins but turned against religion when his entire family was denied entry to a synagogue because they were poor.
Early Years
His appearance from his youth was with a considerable height and robust constitution, but he did not possess athletic conditions. He was noted as one of the most voracious consumers of pulpy magazine films, including those of Man Ray, who were avant-garde films. To his mother's regret, Eisner showed from a very early age the inclinations of his father towards art, who encouraged his talent by buying him material to do his works.
The instability in Eisner's father's work brought certain repressions on the mother's part towards the father since he could not provide a better income for the family. He rotated through various jobs with no luck, from a coat factory to a furniture factory company. The situation worsened when in 1929, Wall Street crashed, marking the beginning of the Great Depression. The situation did not improve in 1930, so Eisner's mother forced him to get a job at just 13 to help support the family.
His first work experience was selling newspapers on street corners, which was not easy. It was a very demanding job with a lot of competition, where the toughest struggled for better conditions.
Eisner attended high school at DeWitt Clinton. He was highly influenced by commercial artists, such as JC Leyendecker, at the beginning of the 20th century. He was also able to work as a cartoonist for the literary magazine The Magazine, the school newspaper The Clintonian, and the yearbook.
Eisner's First Work Experiences
Will Eisner worked as a set designer, so he appreciated from an early age the work of the theater, considering doing work in that area. Upon graduation, he had the opportunity to study for a year with George Brandt Bridgman, a Canadian artist, at the Art Students League in New York.
Thanks to the contacts he was able to make, he got a job as an advertising writer and did cartoons for the New York Newspaper. He also drew illustrations for pulp magazines for $10 per page, including Outlaws and Sheriffs. His friend Bob Kane, who attended high school with him, suggested to the 19-year-old Eisner that he sell cartoons for the newly released comic book Wow, What A Magazine! At the time, comics were reprint collections of tabloid-sized color comics.
Image via Wow, What a Magazine!
But it was in 1935 when Jerry Iger, Wow's publisher, bought one of Eisner's comics. It was called Captain Scott Dalton, a hero of the stature of H. Rider Haggard, who traveled the world searching for rare artifacts. Later, he drew and wrote the secret agent Harry Karry and the pirate strip The Flame for Wow.
Will Eisner and the Comic Book Industry
Eisner's early work was diverse, reasonably productive, and provided the foundation for what marked this artist in the world of comics. Eisner's first jobs were in four issues of Wow in 1936, from July to September and November. After that, Eisner and Iger joined forces to bring out and produce original comic book material.
Einer and Iger Studios
Eisner and Iger joined forces in anticipation of the well of already available reprints that tended to sell out. In doing so, they managed to create one of the first partnerships of its kind; they were the first "packagers." They successfully established a stable group of creators in a very short time. This allowed them to make strategic alliances with groups such as Fiction House, Fox Comics, and Quality Comics. For them, Eisner did character co-creation work, such as Doll Man and Blackhawk, to name a few.
The work done before his 22nd birthday earned him a profit of $1.50 per page. That was quite a lot of money at the time, considering they were going through the Depression era of 1939.
There were several studio products, but the comic strip Hawks of the Sea, distributed on Sundays, stood out. At first, Eisner's old strip for Wow, What A Magazine! was reprinted, followed by new material. One of his original works made it across the Atlantic in 1937, which was the reprinting done for Boardman Books, a comic strip tabloid.
If his work was good, the commission from Victor Fox, a former accountant who would go on to edit comics, was excellent. Fox wanted Eisner to create a character for him as Superman, pseudonym and all, thus creating Wonder Man. This brought about a controversy between DC Comics and Fox, as they claimed he was a copy of Superman.
The Spirit
On Christmas Eve, 1939, Eisner meets with Henry Martin. Martin was the sales manager of The Des Moines Register and Tribune Syndicate. Henry proposes that Will create a Sunday newspaper section to compete with comics. In a 2004 interview, Eisner stated that this was one of the most difficult decisions he had ever made, as his success with Eisner & Iger was undeniable, and leaving was not easy.
Still, he threw himself into this new venture, signing an agreement that gave Arnold the copyrights to Eisner's creation, The Spirit. However, there was a clause in the same contract that if the partnership were dissolved for any reason, the copyright would automatically revert to Eisner, which it did.
After selling his shares for $20,000 in 1995, Will left Eisner & Iger. They also create The Spirit for a different kind of audience, a more adult one. Eisner moved away from the superhero stereotype and focused on an equally costumed, more accurate, heroic character.
In this series, The Spirit fights against evil, specifically against urban crime. Its beginnings were 7-page stories, later increasing to 8 pages. His insert was published in Mr. Mystic and Lady Luck, a Sunday supplement of 16 pages, and distributed in 20 newspapers. This was big, as the combined circulation reached up to five million copies.
For the artist, The Spirit is one of the first creations where he captured his authentic point of view on the history of a series. The Spirit premiered in 1940 and continued until 1952.
War and Post-War
Due to World War II, Eisner was recruited by the US Army at the end of '41 and the beginning of '42. The role he played was in the newspaper belonging to the camp where he was stationed, Aberdeen Proving Ground. There he received training, so he became involved in comics in this area, for training. During this period, he reached the rank of non-commissioned officer; a fact achieved when he took a test, thus not having to go through Officer Candidate School.
At this stage of his life, he made a magazine called Army Motors back in Washington, DC. Here he made cartoons and comics as a tool to teach soldiers. He also created the comic strip of the character Joe Dope, also for Army Motors, for educational purposes.
He worked at the Pentagon for four years as editor of Firepower Artillery Magazine. This work continued in 1950 with PS, The Preventive Maintenance Monthly, until 1971. He also illustrated official Army pamphlets from 1968 to 1969, among many of the works he did in that period. Will Eisner produced post-war comics from his studio. There, he consolidated The Spirit, laying the foundations of his reputation.
His Works in Graphic Novels
Will Eisner worked in graphic novels in the late 1970s, trying to combine short stories in a single bound volume. Among them are A Contract with God, Other Tenement Stories, The Building, and A Life Force. After that, he continued to publish books between the seventies and eighties.
Will Eisner's Death and Legacy
The famous artist Will Wisner died on January 3, 2005, due to a bypass surgery he underwent on December 22, 2004, in Lauderdale Lakes, Florida. DC Comics paid him a well-deserved tribute and gave him well-deserved lifetime and posthumous awards.
Awards
Will Eisner has received several awards, among which stand out since 1967, 1968, 1969, 1987, and 1988, the National Cartoonists Society's Comics Award. Likewise, in 1979 he won the History Comics Award, and in 1998 the Reuben Award. He also won the Inkpot Awards and, for the second time, the Grand Prix de la Ville d'Angouleme.
He was inducted into the Academy of Comic Book Arts Hall of Fame in 1971 and Jack Kirby's Hall of Fame in 1987. Posthumously, in 2015, he was elected to the Society of Illustrators Hall of Fame.
Will Eisner's artistic influence from a very early time impacted the world of comics. From his experience, he left impregnated great sapience to all his successors. Among his most outstanding books are 1975's Strange Facts, 1978's A Contract with God, 1983's Life on Another Planet, 1985's Comics and Sequential Art, 1986's The Dreamer, 1991's Into the Heart of the Storm, and more than 25 books to his credit.
Leave a comment