Who Is Jack Kirby? Biography Of The King Of Comics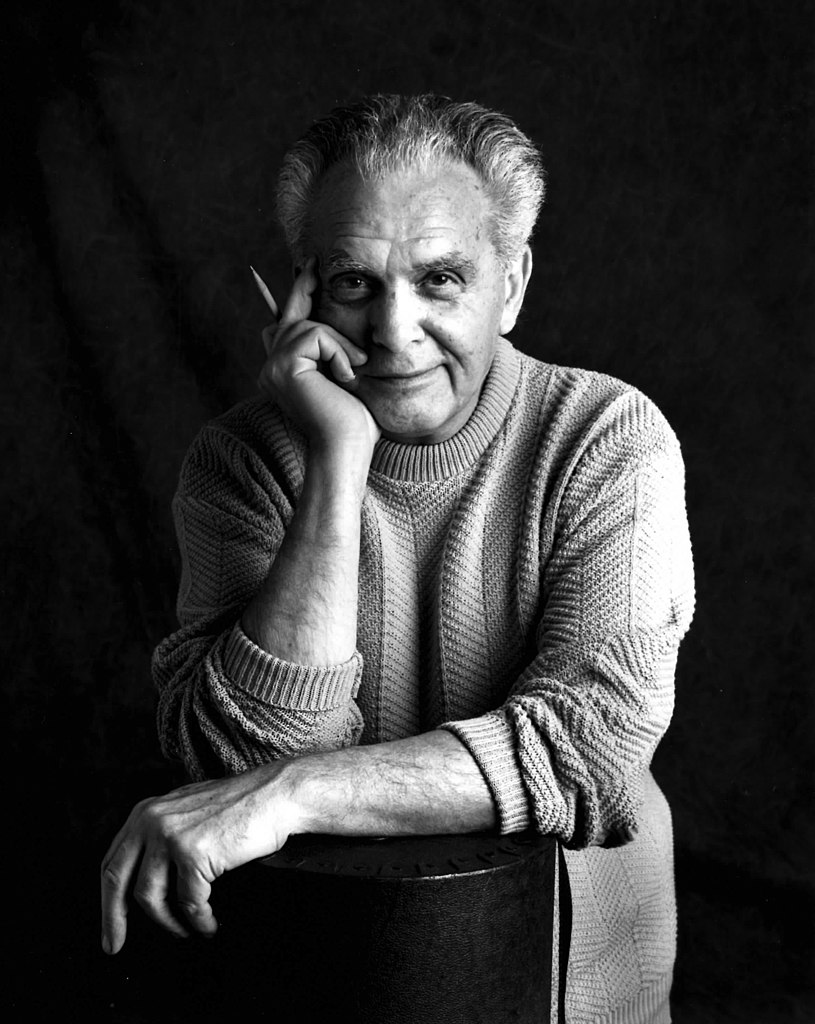 Jacob Kurtzberg, better known in the world of comics as Jack Kirby, is one of the essential cartoonists and greatly influenced current comics. He was not only a comic book artist but also a military man, a CIA advisor, and a writer of romantic stories.
Kirby was a self-taught cartoonist. He never went to any drawing school or anything like that. His early career was in comics for newspapers, which he used before starting his career as a trainee. From there, he progressed to work at Marvel with Stan Lee and develop several characters in this universe.
He had a relatively short stint at DC, developing some well-known characters, especially villains. Kirby had to draw maps in World War II as part of a reconnaissance team. He then returned to Marvel, where he continued developing comics and characters until he had trouble with Stan Lee.
Who is Jack Kirby?
Jack Kirby is one of the comic book artists who had greater relevance in the world of Marvel, above all, although he left a legacy in DC as well. Kirby's unique style characterized him, a style he developed by himself, trying different drawing techniques that he saw in other publications.
The origin of this artist is Austrian, although his family moved to the United States when he was just a child. He went through hard times in his childhood, especially financially. That led him to work from a very early age in newspapers as a cartoonist of comic strips of this medium. Jack Kirby was the co-creator of many characters we see today from both Marvel and DC. An example would be Captain America, the first character he would do with Stan Lee. Kirby created a comic book cover of Captain America punching Hitler, which caused him many problems then.
photo by Alan Light / CC BY 2.0 Zdroj: https://citaty.net/autori/jack-kirby/
Jack Kirby's Biography
Jack Kirby was born on August 28, 1917, in Austria. He emigrated early with his parents to the United States, whose life was not easy since they suffered from a bad economy. So much so that the bed to sleep in had to be shared by the whole family, and food was scarce for everyone.
He spent all his youth in New York with his parents and siblings, although he would make bad friends along the way who would get him into trouble with the law on several occasions. As time passed, he would move away from them, leaving his life of causing havoc and seeing how his former friends became gangsters.
Then, at 19, he started working as a cartoonist, which was always his passion. In his creations, he would sign with nicknames, such as Jack Curtiss, Curt Davis, Fred Sande, Ted Grey, and Lance Kirby. He would continue to rotate his pseudonyms until he found the definitive one in 1939: Jack Kirby. He would take this new name in honor of his favorite cartoonist Rollin Kirby, who had won a Pulitzer Prize.
Kirby would not only work with Eisner & Iger, a comics company owned by one of the greats of the time, Will Eisner. He would also develop other types of drawings, in addition to comics, such as illustrations of Popeye with Fleischer Studios. Kirby would later start working with Marvel, thanks to one of his friends, Joe Simons, who would start his first project with Stan Lee's company. Together with them, he would create several characters. However, the beginning of the Second World War would force the cartoonist to be part of the army.
World War II
The army took advantage of Kirby's drawing skills to develop several maps. He was deployed in the Normandy region, where he drew maps of the area and was also part of a reconnaissance team in charge of finding enemy bases. Jack Kirby was in the army until 1947, when he rejoined society, although he almost lost his leg in the bitter cold of London. Luckily, he recovered from his condition before his leg had to be amputated.
Jack Kirby would return to the comics world, creating many Marvel characters. Then he worked in DC for a short period, making some characters, most of whom were renowned villains of that world. Kirby returned to Marvel one last time until his definitive retirement.
Jack Kirby's Extensive Career
His extensive career began with drawing comics for newspapers in New York. He would use them to learn and develop his drawing techniques, working with several comic book companies such as Eisner & Iger. He would go through other drawing companies until Joe Simons, a close friend, recruited him to draw for Marvel.
Jack Kirby began drawing the first version of Captain America, comics that he would produce with Simmons and Stan Lee. This 1941 comic was the first patriotic hero developed in the United States. The cover had a tremendous impact, showing Captain America punching Adolf Hitler. That resulted in an incident with members of the Nationalist party, who sought to frighten Kirby.
Image via Marvel Comics
After his recruitment in the army to participate in the Second World War, Kirby left several illustrations for comics, foreseeing a year of drawings. Among these are several issues of Captain America, the most popular comic of the time. When he returned from the war, he created his own publishing house with his friend Joe Simons. They created romantic and horror comics. However, they did not have the expected success since fans lost their taste for heroes, in addition to the actions of a radical group that demonized comics at that time.
His Time at Marvel
After his publishing company closed and Joe Simons retired from the world of comics, Kirby dedicated himself to creating comics for Marvel, looking for new characters to develop. His creativity led him to develop the first Fantastic Four comic book, which was successful almost immediately. That led to the famous Fantastic Four #10 Kirby and Lee created. They sought to break the existing paradigm in comics and show themselves as a couple of cartoonists who wanted to offer the incredible adventures of heroes.
Kirby continued to create characters for Marvel, both heroes, and villains. Iron Man, X-Men, Hulk, Thor, Ant-Man, Silver Surfer, and Doctor Doom are among these. Kirby created them along with Stan Lee, the primary signer on these comics. One character that caught attention was Black Panther, creating a stir in different groups, although their reactions were mixed. On the one hand, the African-American population was excited about a colored main character in comics. However, this hurt the white supremacist group, who made many criticisms of the comic.
Image via Marvel Comics
Later, Kirby and Stan Lee would join Hanna Barbera in producing the first Fantastic Four animated series. They created all the graphic art seen in that 1970s series. Shortly after that, Jack Kirby's first departure from Marvel would occur due to the high recognition Stan Lee was getting and the little credit Kirby got. That led him to seek new horizons arriving at DC Comics, although it would be for a short time.
DC Comics
In DC, he created several characters, although most were villains, such as Darkseid, the main villain of a series that Kirby would help produce called The Fourth World. In addition to working on that series, Kirby would have participated in other DC Comics productions, such as OMAC, Kamandi, The Demon, Kobra, The Losers, and Our Fighting Forces. He also participated in Sandman, where he had his last alliance with his friend Joe Simons.
Image via DC Comics
Jack Kirby also developed the series: 1st Issue Special Atlas the Great, a new Manhunter, and the Danger Street Dingbats. After these, he returned to Marvel, creating stories with the different characters of this universe. Examples were Captain America, Black Panther, Thor, and Hulk. He also produced several comic series, such as The Eternals, The Avengers, and The Celestials.
Despite all the work done with both companies, Jack Kirby did not receive the copyright of any of the characters. He fought for several of his creations and their royalties; however, neither DC nor Marvel recognized his contribution to them.
Jack Kirby's Best Works
Among Kirby's works, several comics stand out, for example, Fantastic Four number 1 or the Fourth World comic book series he did with DC. Jack Kirby developed several characters in this series, including Captain Orion and Mister Miracle. Other of Kirby's comics that are cataloged as his best works are those of Captain America, mainly the number 1 issue. Also outstanding in this line is the comic book The Mad Bomber and the Secret Empire.
Jack Kirby also created a horror comic book that stands out among his best works, Horrors. When they started their publishing house, he made this thriller and sci-fi comic book Joe Simmons. Another one that gained a lot of popularity among fans was The Avengers #1. This comic of the planet's mightiest heroes was one of the most popular crossovers among the public.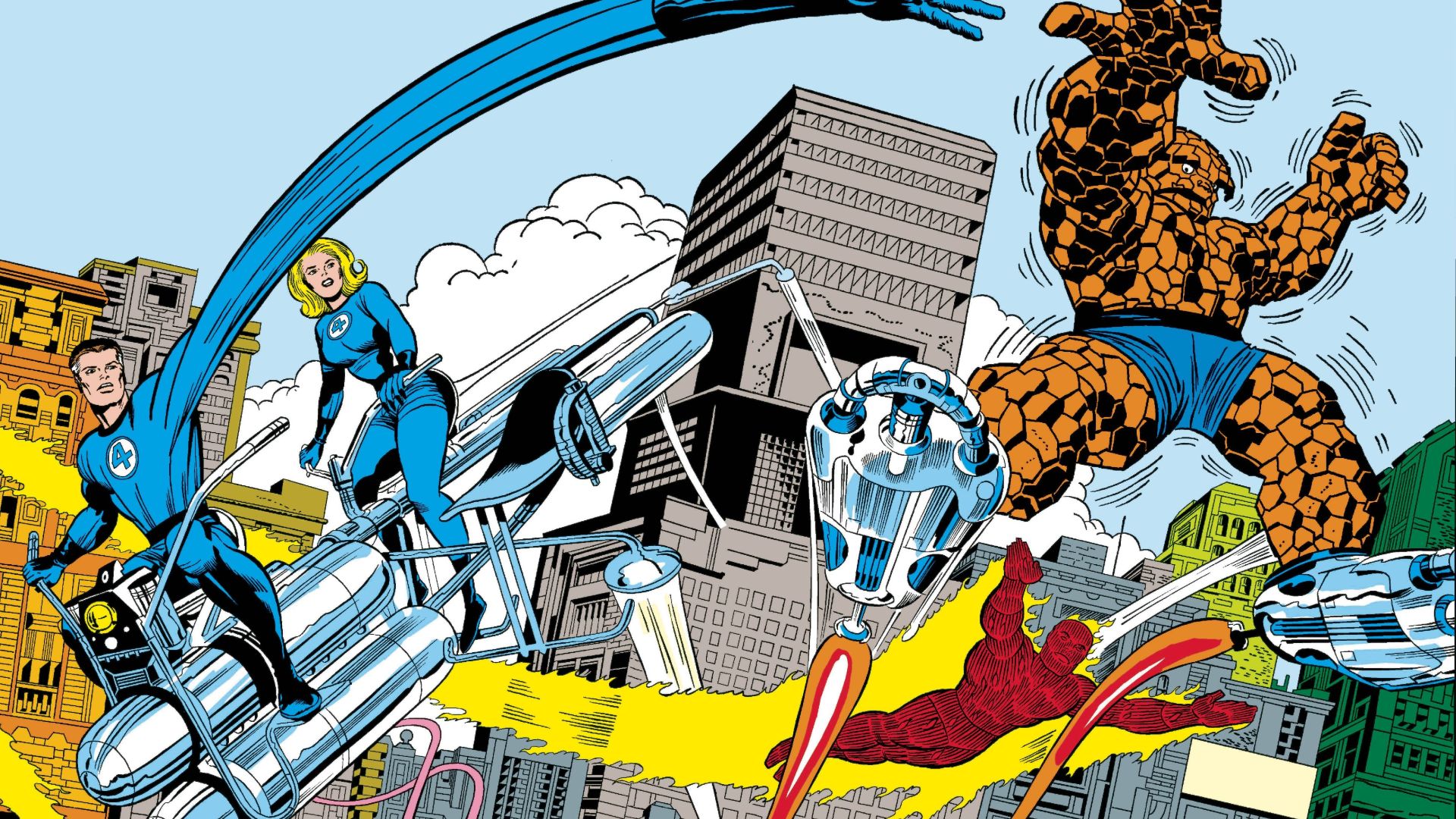 Image via Marvel Comics
Characteristic Style
Jack Kirby's style was unique, although it could have similarities to several artists of the time because he was always self-taught. While learning, Kirby focused on understanding other artists' techniques and incorporating their qualities into his own. Many say they can see part of Burne Hogarth's art in Kirby's comic strips. Those very notable characters, with quirky and dynamic movements, are typical of this artist. We can also see traces of Milton Caniff, Hal Foster, and Alex Raymond. These were the graphic artists of the time when Kirby was starting to draw.
Kirby's style was usually dynamic, although with dark backgrounds, to make the character stand out. It also denoted the dynamism of the action, making the reader feel the movement, despite the static nature of the comics. In a New York Times publication, Brent Staple commented on Kirby's style:
"He created a new grammar of storytelling and a cinematic style of movement. Once wooden characters cascaded from frame to frame, or even from page to page, threatening to fall straight out of the book and into the reader's lap. The force of the blows thrown was visibly and explosively evident. Even at rest, a Kirby character pulsed with tension and energy in a way that makes film versions of the same characters seem static by comparison."
Kirby died on February 6, 1994, at his home in Thousand Oaks, California, at age 76. Although he had retired from major comic book companies, the artist would continue to produce independently in his basement, which he called "His Lair." He would leave several characters in both the Marvel and DC universes, which we now see in animated series and movies.
Jack Kirby's children fought their copyrights in the first decade of the year 2000. Several lawsuits were filed against Marvel, DC, and Disney, claiming the copyrights of the characters. Despite several refusals from the court, they kept insisting until they reached an agreement with Marvel, putting an end to the dispute.
To this day, everyone remembers Kirby's work, which we can find in the Jack Kirby Museum & Research Center, built in his honor and located in the city where it all began, New York.
Leave a comment