Tini Howard Brings Magic and Apocalypse to the Dawn of X in Excalibur #1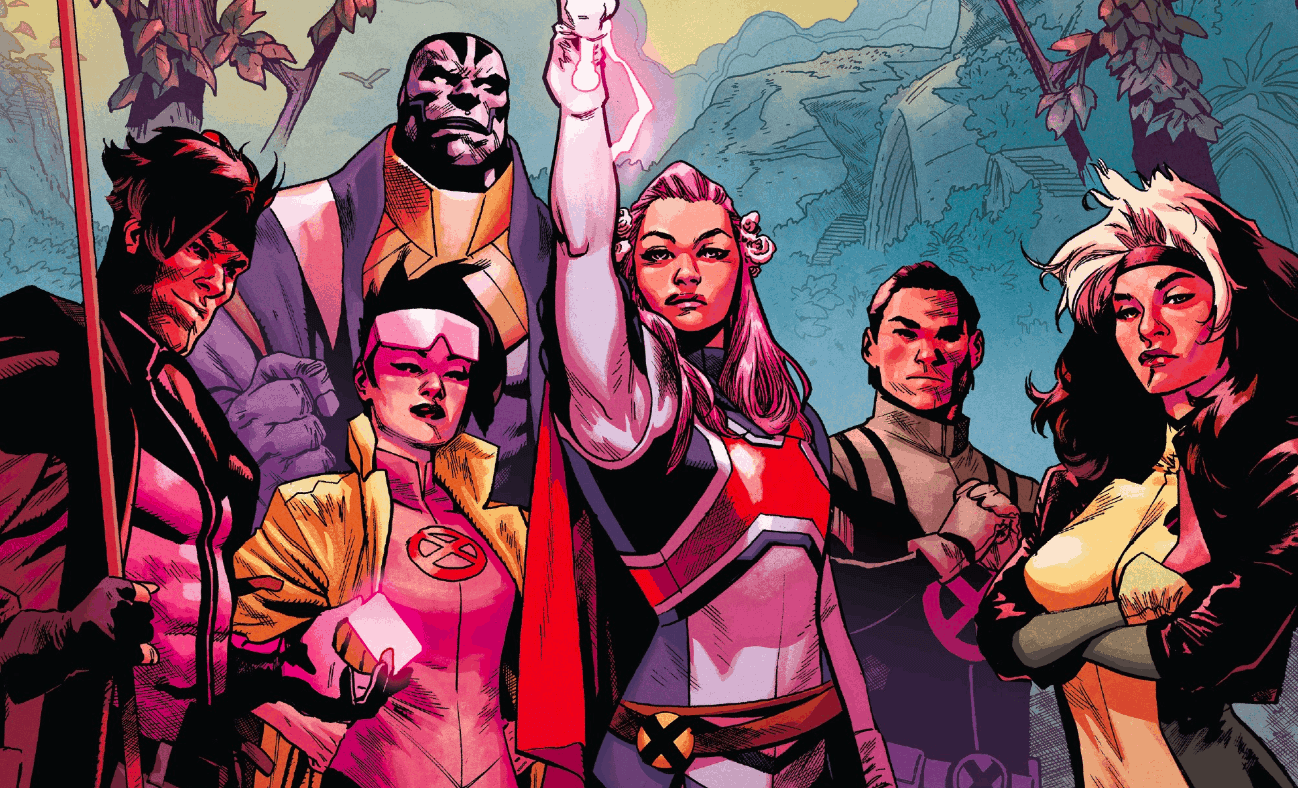 After Jonathan Hickman's wonderful X-Men #1 kicked off the Dawn of X, we got a brilliant new series with Marauders #1, from Gerry Duggan. In week 3 of the new era of X-Men, we go back to a classic title we haven't seen since the mid-2000s: Excalibur. And if there's one thing writer Tini Howard proves in Excalibur #1, is that there are still more unique places the X-Men can go
Tini Howard Re-invents Betsy Braddock by Breaking Her Down and Building Her Back Up
The first issue focuses mainly on Betsy Braddock, formerly known as Psylocke. She's no longer going by that name for a pretty good reason. During the Hunt for Wolverine, Betsy was separated from the body of Kwannon, the Asian woman that her soul had possessed for, in Marvel-time, over a decade. She's a bit lost, trying to figure out who she is and where she belongs in the new mutant society. But she knows it won't be as Psylocke.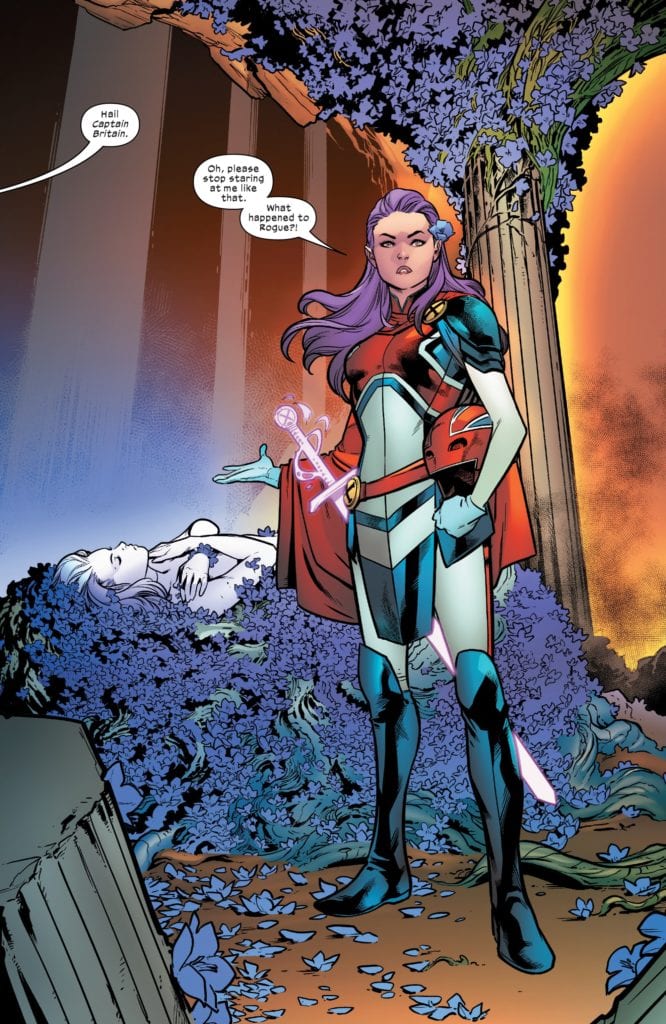 In all her British glory. Oh, and spoiler, something happens to Rogue. (Image via: Excalibur #1, Marvel Comics)
It's no spoiler to say that she eventually does find her identity. By the end of the first issue, Betsy is the new Captain Britain. What happens to her brother, the original one? Well, that is a pretty big spoiler we'll save for later.
Excalibur #1 Establishes itself as the X-Men's Magical Team.
At the heart of the issue is a mystery—one Apocalypse discovers and realizes he needs help from Betsy and a few others to solve. Betsy, however, returned to England to help her brother Brian investigate a seemingly different magical mystery. On Krakoa, a gateway appears, but it's not like the other Krakoan teleportation gates. Nobody can get through it, and it opened from the other side. Other side of what, exactly? Well, not from Earth. Apocalypse at least figures out that it is a magical dimension, most likely the Otherworld, where the source of magic on Earth comes from.
Apocalypse is also going through an identity change. In fact, he doesn't want to be called "Apocalypse" anymore, as he is now part of a new society and era. He wants to go by…well…
Might change my name to something similar. (Image via: Excalibur #1, Marvel Comics)
Excalibur #1 Only Had a Tini problem (and It's a Good Problem)
By the end, most of our team is in place (except for Rictor) facing off against Morgana Le Fey, the villain. And there are some developments that will definitely trouble the new team for some time to come.
And once again, another exciting week in the Dawn of X. How Tini Howard handles characterization in issue #1 promises to create a dynamic Excalibur team. Apocalypse truly seems to want to be the hero, but of course, nobody trusts him. He's Apocalypse. But there's something genuine to him this time that Howard firmly establishes. Between him and Captain Britain, we'll probably see some of the biggest character arcs through Dawn of X. The only complaint I have? There is so much happening in this one issue. Out of the three debuts so far, Excalibur is the most plot-heavy. But there was a lot to set up.
Grade: To Me My X-Babies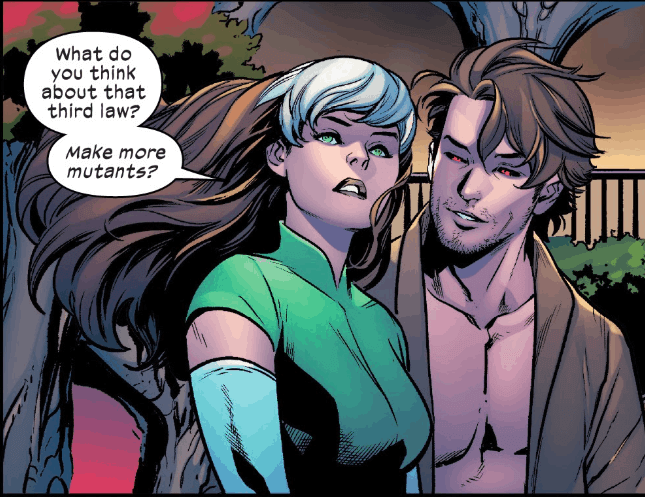 So, we're definitely going to see an X-Baby during this series, right? (Image via: Excalibur #1, Marvel Comics)
(Featured Image: Excalibur #1 Cover, Marvel Comics)
Roman Colombo finished his MFA in 2010 and now teaches writing and graphic novel literature at various Philadelphia colleges. His first novel, Trading Saints for Sinners, was published in 2014. He's currently working on his next novel and hoping to find an agent soon.
Leave a comment