May 4th Marvel Comics: May The Force Day, T'Chala and Fantastic Four!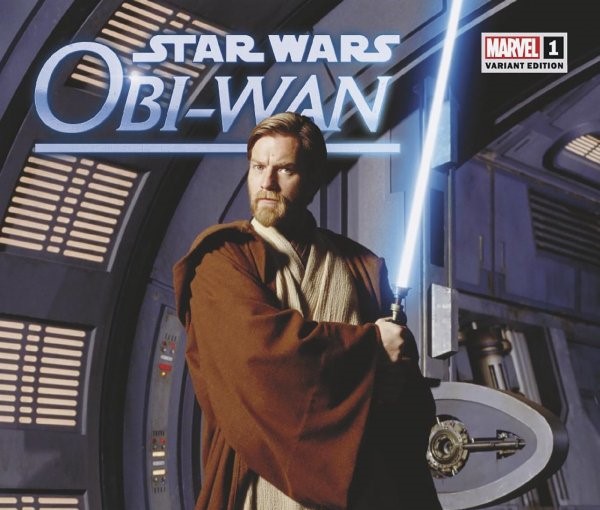 Today is a special day for Star Wars fans because today is Star Wars Day. Today, May 4th Marvel Comics brings us a very special issue, Star Wars: Obi-Wan #1. In addition to celebrating this day, we also have a good dose of superhero comics. After ascending to the throne, T'Challa will need the help of the Fantastic 4 to defeat Klaw. Finally, straight from the future, Spider-Man 2099 is back! Miguel O'Hara will have to save his present from securing our future.
Star Wars: Obi-Wan #1 May the Force 4th Be With You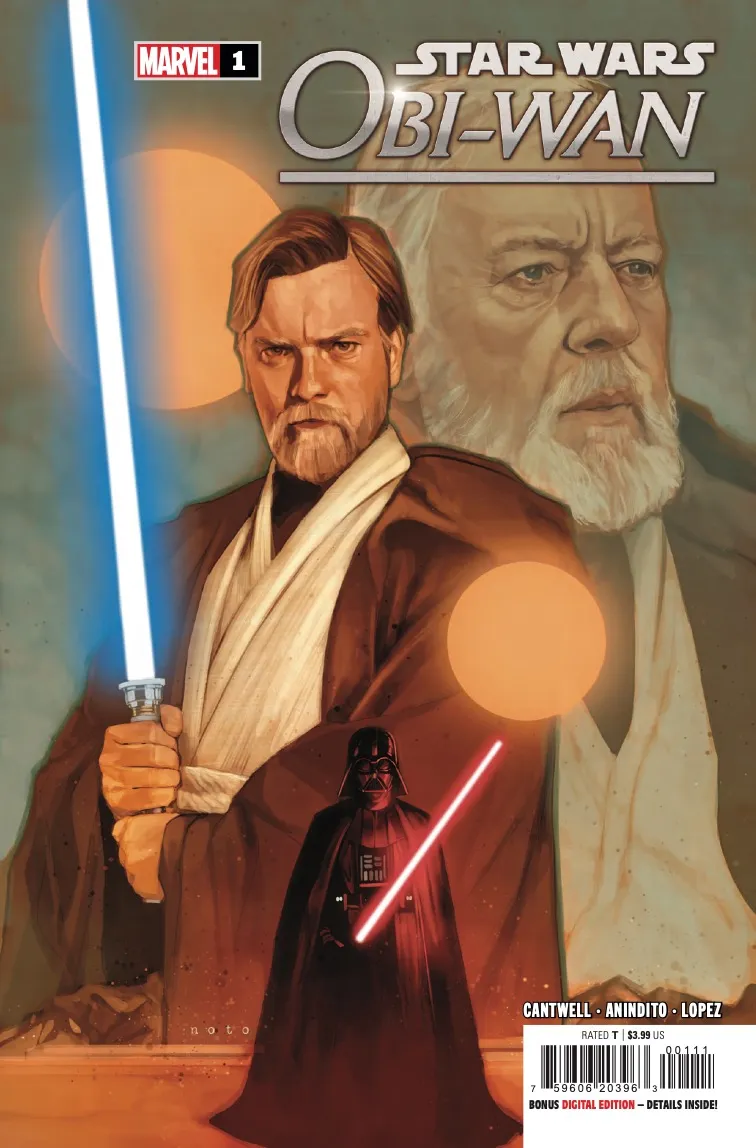 (Image: Marvel Comics)
May 4th, Marvel Comics presents the first issue of a five-issue saga centered on Obi-Wan Kenobi. One of the most legendary Jedi Knights is tasked with staying on Tatooine. On this desert planet lies the only hope left to defeat the Empire and bring balance to the Force. However, during their wait, there will be memories and experiences worth seeing. Writer Christopher Cantwell has a great responsibility with this character so beloved by the fans. To help him will be the illustrator Ario Anindito. You know, every saga has a beginning. And an end.
YOUNGLING'S CHALLENGE
Fast approaches the ultimate destiny of one of the Jedi's most renowned masters! As he spends his final days in the remote deserts of Tatooine, Obi-Wan Kenobi takes time to reflect on—and record—key moments of a heroic life long-lived. Writing in old leather-bound journals from his hermit's hut, Obi-Wan remembers his days as a young Jedi Initiate, his trials as a Padawan, the crucible of Jedi Knighthood and the Clone Wars, and some of the earliest challenges he faced as a true Master of the Force! In this tale, Obi-Wan considers a watershed Youngling adventure he narrowly survived on Coruscant when he was but eight years of age… This is just the beginning of his Jedi journey!
Spider-Man 2099: Exodus – Alpha #1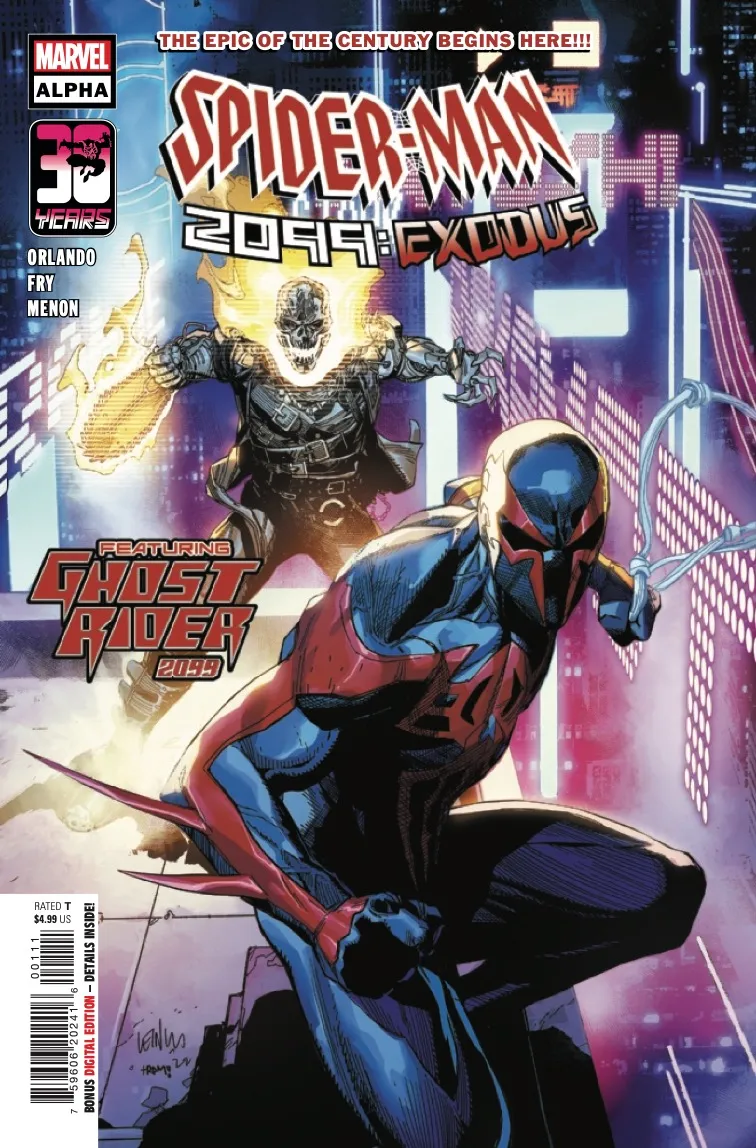 (Image: Marvel Comics)
Miguel O'Hara has been a character that has been able to make an impact within the Spider-Man fandom. This futuristic version of the arachnid has combined the essence of the arachnid with new elements. This May 4th, Marvel Comics, O'Hara's adventures occur in New York, the futuristic version of New York. He will have to face The Cabal to save his present and our future! On this occasion, writer Steve Orlando will be in charge of directing the character, and cartoonist Paul Fry will bring him to life.
EXODUS, PART A: ALPHA
Miguel O'Hara is back! After fighting battles across the timestream, MIGUEL O'HARA is at last back defending his present and our future! For SPIDER-MAN 2099, the only thing constant about life in Nueva York is change. So when a cataclysmic crash creates a new Garden of Eden in what was once the American Wastelands, Spider-Man knows exactly what the next atrocity will be. Watch as THE CABAL plans to set society ablaze—and you'll never guess who is leading them!
Black Panther Legends #4 May 4th Marvel Comics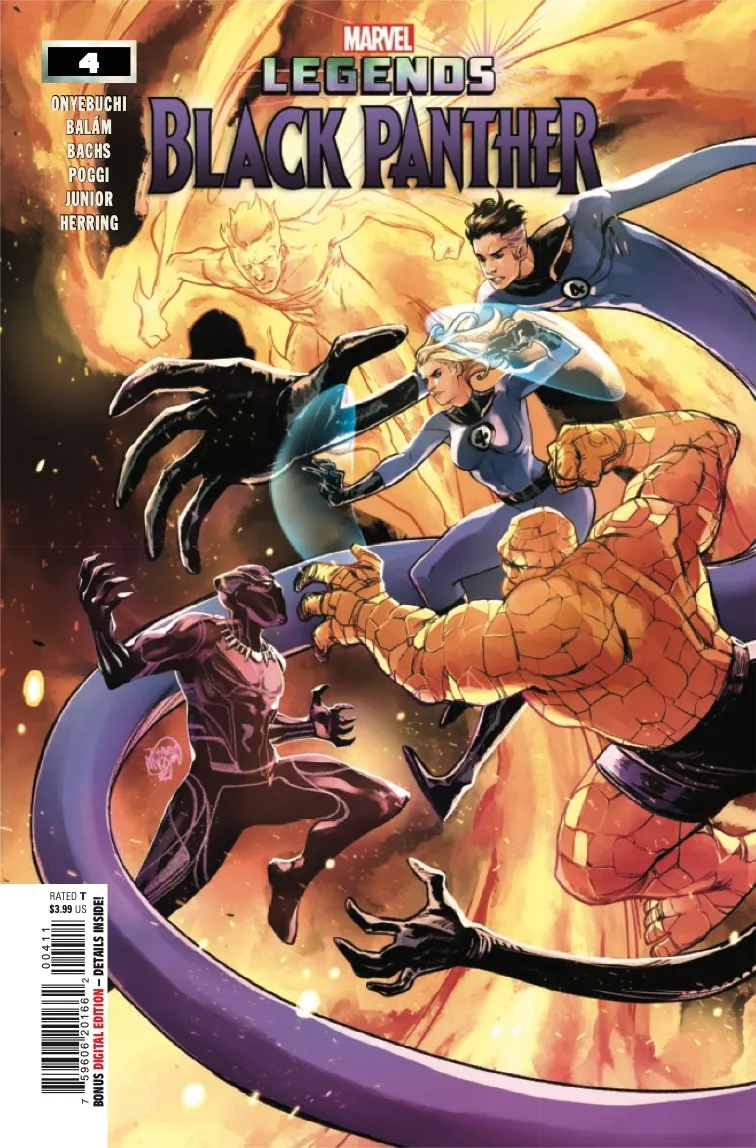 (Image: Marvel Comics)
King T'Challa must protect what matters most, his land Wakanda. This time the Fantastic Four enter his territory, to which our King, of course, retaliates. What threat will lead the Fantastic Four to enter Wakanda? You'll have to delve into this spectacular issue to determine if a showdown will occur and against whom! On the cover by Jahnoy Lindsay we see a showdown between Black Panther and this team; however, they may end up joining forces to face a greater evil…
THE BLACK PANTHER TAKES ON THE FANTASTIC FOUR! T'Challa has ascended the throne, but is still faced with the choice his father tried to make: keep Wakanda closed off and safe, or open up and offer aid to the rest of the world? As a test case, he invites the Fantastic Four to Wakanda, and ends up needing their help to battle a now-super-powered Klaw as he tries again to infiltrate the country and steal the it's precious vibranium for himself. Can the Black Panther defeat Klaw for good this time? Don't miss the finale of the new origin story by the New York Times bestselling team, Tochi Onyebuchi and Setor Fiadzigbey!
The full Marvel Comics May 4th list
Star Wars #23
Iron Man #19
Marauders #2
Star Wars: Obi-Wan #1
Ben Reilly: Spider-Man #4
Giant-Size X-Men: Thunderbird #1
Avengers Forever #5
Spider-Man 2099: Exodus – Alpha #1
Black Panther Legends #4
Spidey and His Amazing Friends #1
And you, which of these comics do you feel like reading the most?
Featured Image Vía Marvel Comics
I am a circus aerialist influenced by Dick Grayson and Spider-Man. Fortunate to write about the characters that inspired me. I also have a Bachelor's degree in Political Science and a Master's degree in International Trade.
Leave a comment