Star Wars Day – The Latest Rumours
It's that time of the year again that every Skywalker fan loves – Star Wars Day! If you didn't know, May the 4th 2022 is a day dedicated to this fantastic franchise. It comes from the famous phrase "may the Force be with you." Every year Lucasfilm holds a "Star Wars Celebration" event, where they reveal the latest news about the franchise and preview upcoming releases.
Naturally, before the event is actually held, there are plenty of rumors and speculation about what we can expect from Star Wars Day. This year, Disney is holding Star Wars Celebration in Anaheim, but that won't be until late May. Still, we can expect plenty of news on May the 4th, so we've compiled a list of the latest rumors and speculation.
Obi-Wan Reveals for Star Wars Day
Image: Disney (YouTube)
It goes without saying that plenty of Star Wars fans are excited about the new Kenobi TV series. The first episode drops on Disney+ on May 27th. But, so far, Disney has only released the teaser trailer for the series, with no word of when a full trailer will drop.
So, we can expect that the whole thing will come out for the Star Wars Day celebrations. If that wasn't enough, actor Ewan McGregor is no longer listed as a guest for the Jimmy Kimmel show on May 4th. As such, we can expect that he will be part of the Kenobi news on this day.
Additionally, Ewan McGregor recently confessed how much he enjoyed getting back into the role of Obi-Wan. He mentioned that he would be "totally up" for reprising the role again in the future. Perhaps we'll hear some news about more adventures for Obi-Wan on May the 4th 2022.
Also, there are rumors that we will see Jedi Master Qui-Gon Jinn's appearance in the series. Although actor Liam Neeson has stated that he is not appearing, this hasn't stopped speculation of a guest appearance in the series. However, since Qui-Gon is dead, any appearances from the character will likely be as a Force Ghost only.
Fornite Star Wars Day Celebrations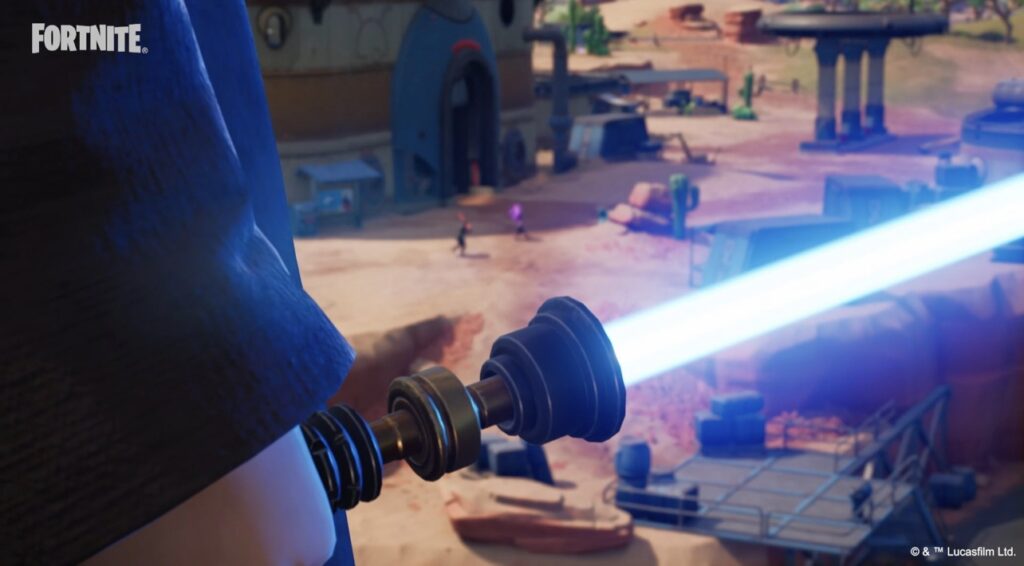 Image: Epic Games
The galaxy far, far away is no stranger to the Fornite universe, and it appears there's another crossover in the works. Epic Games and Lucasfilm recently released the image above. Clearly, a person is wearing a lightsaber and wearing a robe. Given the fandom's excitement for the Kenobi series, we can guess that this new skin is probably Obi-Wan himself.
But that's not all! According to data-miners, other gifts are coming to Fortnite for Star Wars Day. This includes new challenges for May the 4th and an E-11 Blaster. Fans can also expect to see Stormtrooper NPCs in the game as well and gain an Empire icon banner for successfully completing challenges.
As part of the latest update to the game, fans have spotted Star Destroyers in the sky. Perhaps even more additions are coming for Star Wars Day, such as a flight simulator of sorts. However, it's more likely that the Star Destroyers are part of the background, and players won't actually be able to interact with them.
Palpatine Returns?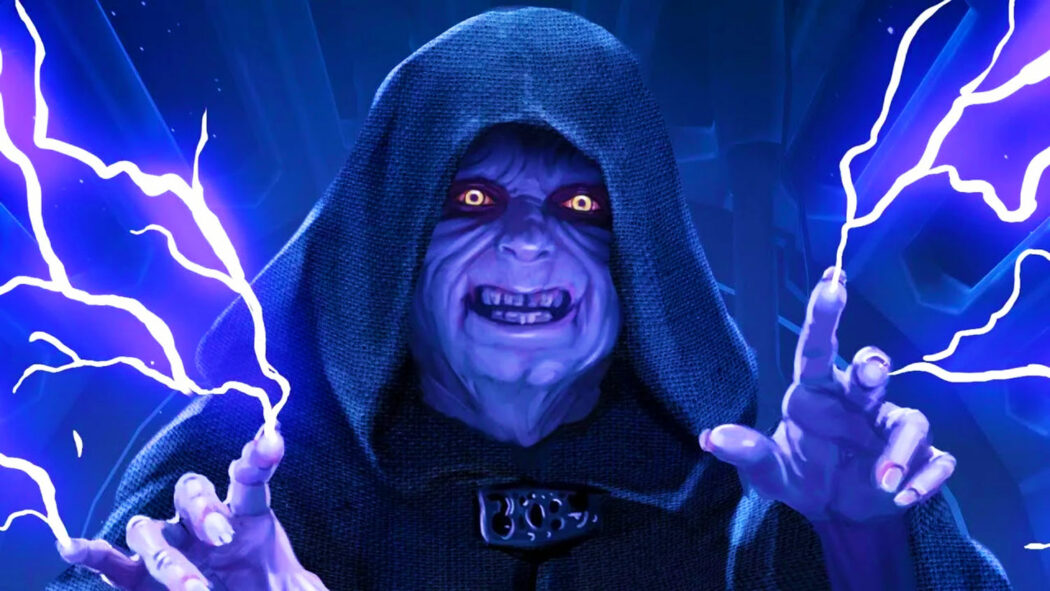 Image: Star Wars Opinion (YouTube)
Recently, Nashville held its annual ICCCon event, which celebrates sci-fi fans and collectors. One of the guest speakers at the event should be very familiar to any Star Wars fans – actor Ian McDiarmid! He played the role of the fearsome Emperor Palpatine/Darth Sidious in almost all of the films.
Fans were keen to know if he would return to the franchise again. In response to this, Ian said:
"There's a certain show coming soon set right around the time I may have considered to be very active. Whether or not you will see my physical body, I cannot comment on. But you will certainly feel my presence."
So, we can expect Palpatine to be back for one of the shows – but which one? It would make a lot of sense for him to return for Kenobi, but perhaps it could be for the Andor spin-off series instead. We'll likely see him feature in the full trailer if it's for the Kenobi show. This will probably come out for Star Wars Day. Either way, we are definitely excited to see Palpatine back.
What Star Wars Day rumor has you most excited? How will you celebrate tomorrow? Let us know in the comments below and, as always – May the 4th be with you!
Hi! I'm Arvyn, and I'm an English teacher from the UK. I've been teaching English online for over 4 years to students from all across the world and all ages. Outside of work, I'm a huge fan of reading, video games, and playing with my adorable kitties. See ya!
Leave a comment