Haikyu Movie Reveals Title and Logo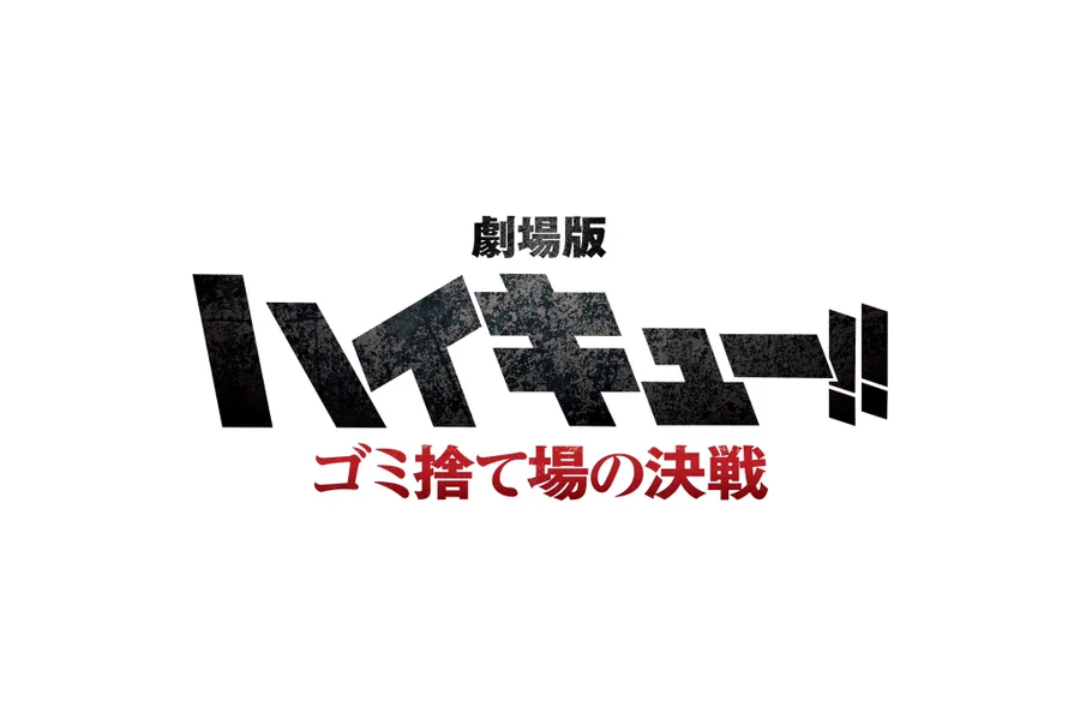 Fans of the widely acclaimed anime series Haikyu!! have a thrilling reason to celebrate – the first film in the two-part Haikyu!! Final Project has unveiled its title and logo. Read on to find out everything we know about the upcoming Haikyu movie so far.
Haikyu Movie: Final Project Details
With the title Haikyu!! Land vs. Sky, the creators suggest that there will be an epic clash that's bound to captivate fans of the series. As the Haikyu!! anime approaches its grand conclusion, the title hints at a fierce showdown between two forces, which perhaps shows the characters' growth and determination.
Furthermore, the Haikyu movie Final Project serves as a monumental closure to the beloved anime series. Fans have been eagerly following the journey of the Karasuno High School volleyball team, witnessing their trials, triumphs, and personal growth.
This two-part film project will ultimately provide a fitting conclusion to their story. It will bring together all the elements that have made Haikyu!! such a beloved and impactful series in the world of anime.
While the details about the plot and release date of the Haikyu movie are still unknown, the reveal of the title and logo has set the stage for an epic finale that fans won't want to miss. Stay tuned to find out more updates on this eagerly awaited film project.
【TEASER PV】
— "Haikyu!! FINAL Part 1" —

"Haikyu!! THE MOVIE -Decisive Battle at the Garbage Dump-"
(Animation Production: Production I.G)

NEW information coming September 24th! #ハイキュー #hq_anime #ハイキューの日 pic.twitter.com/epb0st51ax

— HAIKYU!! (@Haikyu_EN) August 19, 2023
Is Haikyu!! Anime Good?
Haikyu!! has garnered a massive and dedicated fan base since its inception. The anime series, adapted from Haruichi Furudate's manga of the same name, has been a resounding success, capturing the hearts of viewers with its compelling characters, intense matches, and themes of teamwork, determination, and personal growth.
Following the high school volleyball, Haikyu!! follows the journey of Shoyo Hinata, a determined young player with a passion for the sport. Despite his shorter stature, Hinata's unwavering spirit and relentless efforts lead him to join the Karasuno High School volleyball team. Along with his teammates, he strives to overcome challenges, develop his skills, and aim for victory on the court.
Ultimately, the anime has received widespread acclaim for its realistic portrayal of volleyball matches, dynamic character development, and the deep bonds that form among the players. Moreover, with four seasons, multiple OVAs, and the upcoming Haikyu movie, this anime franchise has become a defining series in the sports anime genre.
Stay tuned for further updates and prepare for a memorable ending to an unforgettable story.
Obsessed with anime, all-things magical, collecting rare editions and funko pops, Natalija is a young writer who strives to read every comic and manga out there!
Leave a comment