Attack on Titan Game Finally In Works: VR Game Coming to Meta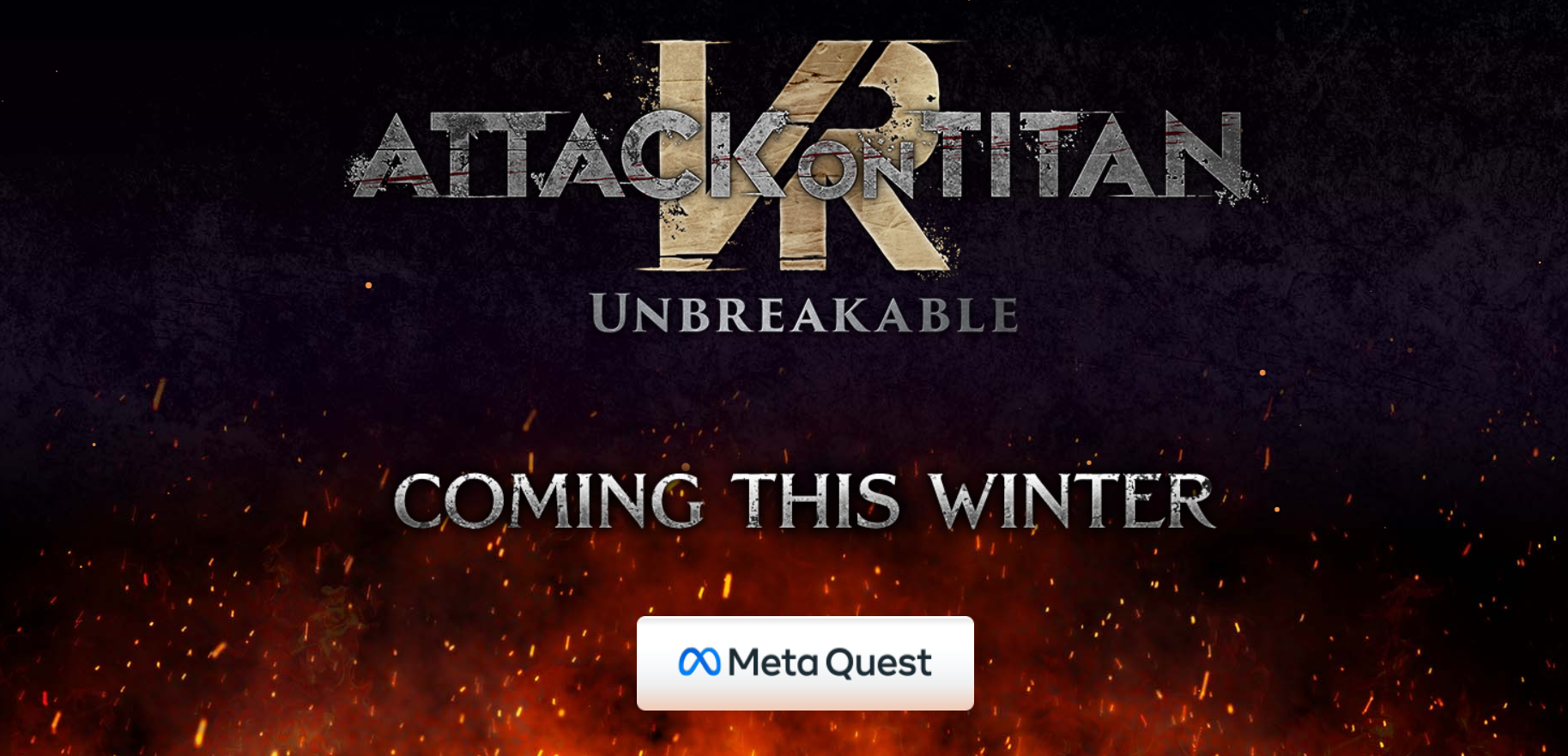 After years of fans wishing for the AOT video game, UNIVRS studio finally listened to the fandom. Therefore, the Attack on Titan game is officially on its way! P.S. It's a VR game! Read on to find out more about the game. 
Attack on Titan Game In Works by UNIVRS
UNIVRS is a brand-new studio that specializes in creating VR games. With only two projects in work, this studio took a big bite and decided to work on an Attack on Titan game. Did the young Japanese studio bite more than they can chew?
Hopefully, they can pull this off! Now, let's see the details about the AOT game. Firstly, the game is titled Attack on Titan VR: Unbreakable. This VR game is coming to Meta 3, approximately in winter 2023. The upcoming Attack on Titan game will allow players to hunt and take down Titans in 'real time'. Of course, the game will include the 3DM gear. 
The Attack on Titan game will feature two modes: single-player or co-op (two players). As of right now, the game is not going to be an open-world game (unfortunately). How could would that be? However, it's nearly impossible to create a VR game as an open-world one. 
Never mind that, the game will officially come in Japanese, as well as English. Will the game feature actual voice actors from the anime Attack on Titan? We still don't have this information, but again, how could would that be? I'd love to hear Eren's 'Tatakae!'. Take a look at the concept trailer below.
The game is, unfortunately, not going to be available apart from the Meta package. This is sad news since not everyone can afford Meta Quests! However, for those lucky ones, read on to find out more information about Meta Quest 3. 
AOT and Other Games Coming to Meta Quest 3 
After the success of Meta Quest 2, which was released in October 2022, Meta is coming strong with the Meta Quest 3. This package will include amazing VR games such as the Attack on Titan game and Samba de Amigo. 
Similarly to the previous update, Meta Quest 3 will feature higher resolution and stronger performance than the last one. Moreover, the headset itself is getting a major improvement. This time around, Meta utilized the latest Snapdragon chipset for the ultimate gaming experience. 
Apart from the Attack on Titan game, it will also include Samba de Amigo, a VR game created by Sega. Meta 3 Quest will ultimately take up 128 GB of space, and it will come at a hefty price of $499.99. It's coming in the winter of 2023. 
Obsessed with anime, all-things magical, collecting rare editions and funko pops, Natalija is a young writer who strives to read every comic and manga out there!
Leave a comment