Anime Like Naruto: Top 10 Anime Similar to Naruto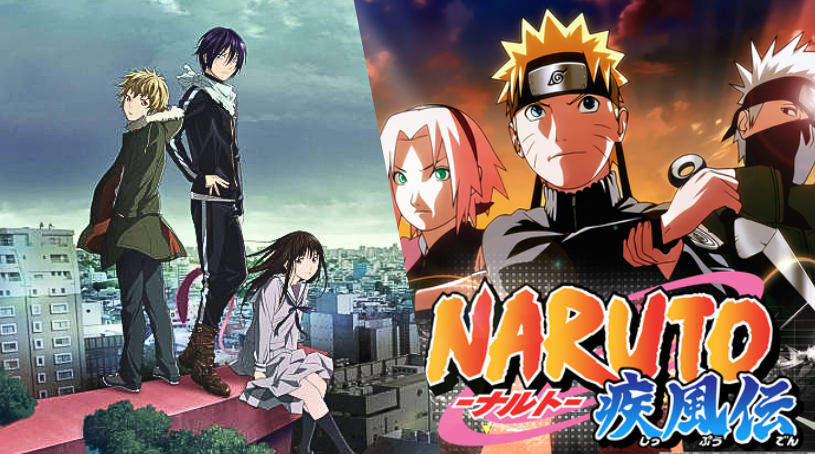 If you're a Naruto fan craving thrilling adventures and memorable characters, you're in luck! We've compiled a list of the best anime like Naruto for you to enjoy. Get ready for a treasure trove of similar themes, animation styles, and storytelling elements. Here it is!
Best Anime Series Like Naruto
Dragon Ball: Firstly, if you're a '90s baby, you already know about this anime. Namely, Dragon Ball (Z) follows Goku while his on his quest to become the greatest martial artist. Moreover, this anime includes many cool topics such as explosive fights, superhuman powers, and larger-than-life battles against formidable opponents.
Seven Deadly Sins: Next, this anime follows the adventures of the Seven Deadly Sins, a group of knights on a mission to redeem their tarnished reputation. Check out their battles against evil forces threatening the kingdom!
Fairy Tail: Fairy Tail shows the magical world of wizards and guilds. Moreover, Natsu Dragneel and his friends from the Fairy Tail guild are going on thrilling quests, where they forge unbreakable bonds and face dangerous adversaries.
Hunter x Hunter: This anime shows the exhilarating journey of Gon Freecss as he aspires to become a Hunter. Discover the world of secret treasures, mythical creatures, and elusive targets. This anime deeply explores important themes, such as the theme of friendship, in a similar manner to our favorite Naruto Uzumaki. 
Hell's Paradise: This is one of the newest anime on this list. It shows a surreal and treacherous island where criminals, executioners, and ninja clash in a high-stakes race. Moreover, you can watch them as they seek the elusive Elixir of Life, uncover dark secrets, and engage in intense battles along the way.
Soul Eater: Enter the realm of the afterlife, where students at the Death Weapon Meister Academy wield living weapons. Moreover, you should watch as they battle malevolent spirits and witches to maintain the balance between the human and supernatural worlds. 
Anime About Friendship 
My Hero Academia: Explore a world where people are born with unique superpowers called Quirks. Follow Izuku Midoriya, a determined young boy with no powers, as he aspires to become a superhero and protect the innocent. Moreover, his strong sensibility and friendliness make it a great anime like Naruto.
Black Clover: Black Clover follows Asta, a loud and determined young boy born without magical abilities. Moreover, it shows his defiance of the odds while overcoming challenges as he strives to become the Wizard King, the most powerful mage in the kingdom.
Shaman King: Next, once again, if you're a '90s baby, you watched this. The anime shows the extraordinary adventure of Yoh Asakura, a shaman who can communicate with spirits. Moreover, you can watch the anime to join him as he participates in the Shaman Fight, a tournament that determines the ruler of the Shaman World!
Noragami: Lastly, the anime delves into a world where gods and spirits coexist. Moreover, the anime follows the misadventures of Yato, a self-proclaimed Delivery God, and Hiyori. Hiyori is a high school girl with a unique connection to the spiritual realm. Watch as they navigate supernatural challenges and forge unlikely alliances.
Finally, this concludes our list of the best anime like Naruto. Check out all of these captivating series that offer thrilling action, heartfelt friendships, and epic battles, drawing you into their richly imagined worlds. Enjoy!
Obsessed with anime, all-things magical, collecting rare editions and funko pops, Natalija is a young writer who strives to read every comic and manga out there!
Leave a comment