WandaVision Episode 6 Spoiler Review – We're Almost In The Endgame Now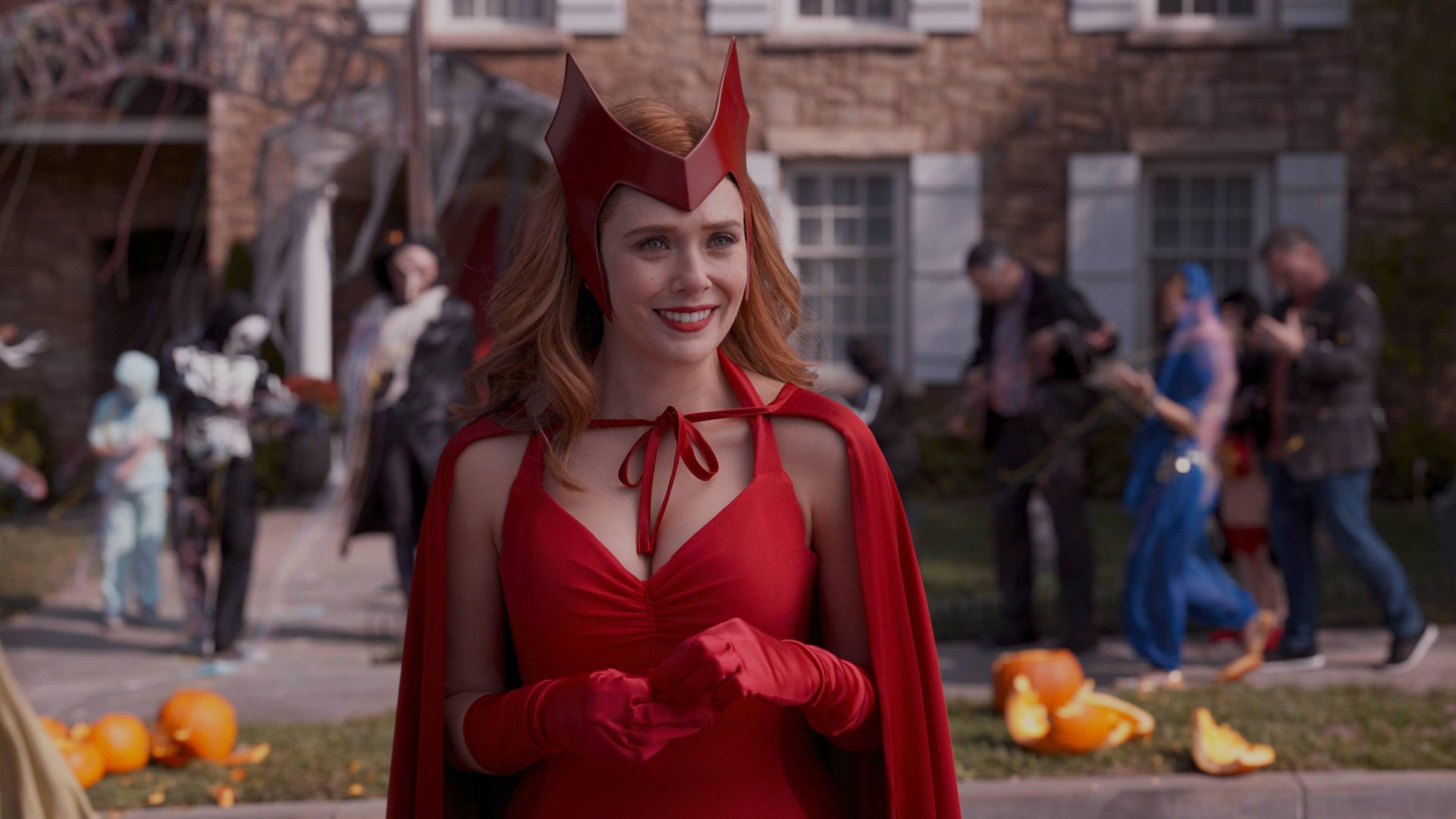 Remember going to work and saying TGIF to all of your coworkers and acknowledging just how much you needed the weekend to come for some precious rest time? In the 1990s, TGIF was also a very popular block of sitcoms on ABC, encouraging people to stay home in the pre-DVR days to watch TV. We're still saying "Thank God It's Friday," and it's because of a TV show again. After all, it is the day that we finally get to watch the latest additions to WandaVision, arguably one of the most out-there properties of the MCU yet. In this spoiler review of WandaVision episode 6, we'll be breaking down what the heck is going on, and why we're as invested as ever.
As per usual, this guide of WandaVision episode 6 will contain spoilers. Not up to speed? Stream the new episode on Disney+ and then come back to this page. And if the past week has been dragging on for you, too, then go read our spoiler recap of WandaVision episode 5, or listen to it, courtesy of the Comic Years Podcast.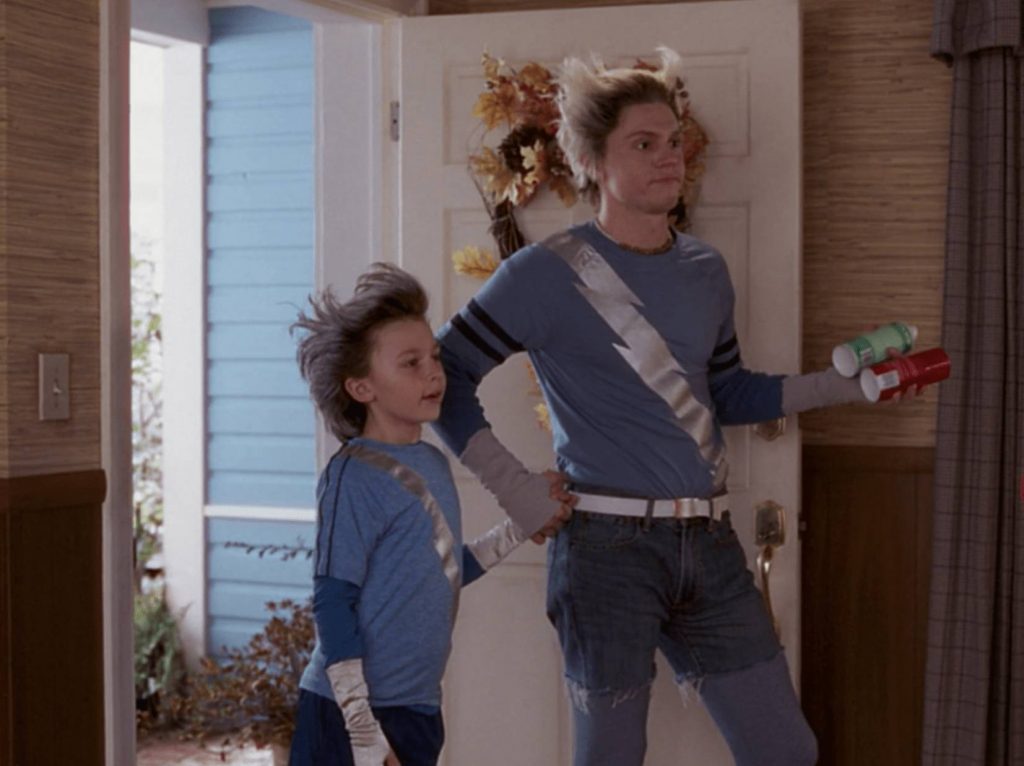 Image via Disney+.
WandaVision Episode 6 Spoiler Review – What In The Westview?
Episode 5 of WandaVision concluded with the biggest reveal (and cliffhanger) of the season. Its final moments revealed the return of Pietro Maximoff. Though, to spice things up a bit, it's not the Aaron Taylor-Johnson Pietro that we know from Avengers: Age of Ultron. Instead, it's Evan Peters' Peter Maximoff from the X-Men films. Confused? Well, as it turns out, so is Wanda.
Episode 6 teaches us that Wanda didn't re-cast her brother on purpose. In fact, she didn't necessarily mean to cast him at all. His return doesn't even seem out of place in Westview, which has now jumped past the nifty 90s and straight to an era of television that feels like it was yesterday. In a tribute to Malcolm in the Middle, WandaVision brings the family together (Agnes and Pietro included) for some family fun. It's Halloween in Westview, and sitcoms in the 1990s always made a big deal out of that holiday. Peter/Pietro's presence adds to the twin dynamic, and the only thing that feels out of place is Vision.
Vision Can't Hold Back From Sleuthing
It may be nearing Valentine's Day for us. But in Wanda's world, it's already time for Halloween! The episode, entitled All-New Halloween Spooktacular!, takes place entirely throughout the spookiest day of the year. Wanda, ready to spend the holiday with the twins (it is their first Halloween, after all), is bummed to find out that Vision has to help out the neighborhood watch. Peter/Pietro is all too pleased to step in and help with some good old-fashioned parenting.
To the surprise of Wanda, but not to us, Vision isn't actually called upon to help protect the streets of Westview. Rather, he intends to go sleuthing throughout the town. And by this, we mean walking around and being baffled by the terror-inducing residents who can barely move. Since Wanda doesn't need them for her current on-air broadcast, they are frozen in place. Some are like animated gifs, repeating small movements over and over again. It's terrifying, and we see that the residents while immobile can feel everything.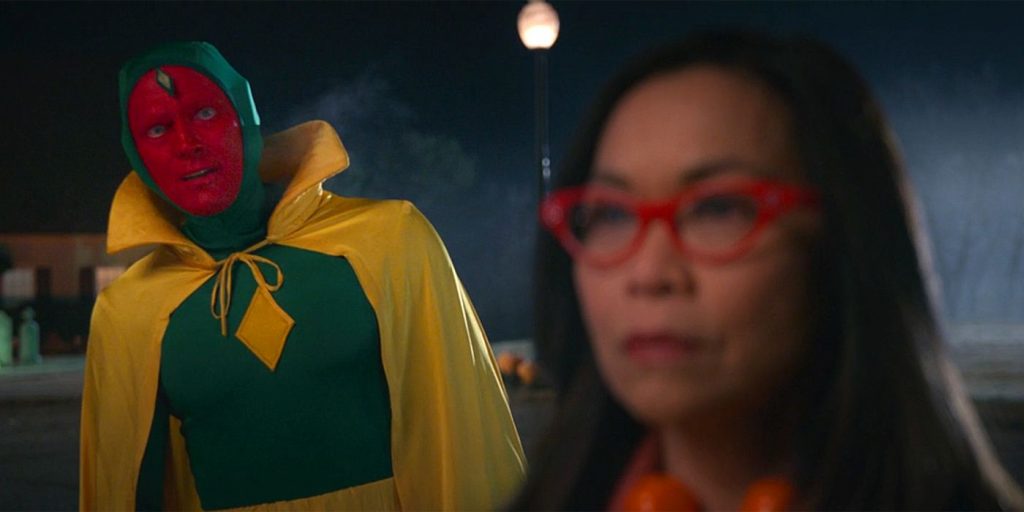 Image via Disney+.
As Vision takes to the sky, literally looking for answers, he notices a car. Agnes is frozen too, right near the street we know marks the boundary of Wanda's area of control. The handy neighbor, dressed in a basic witch costume, appears to be stuck in her car. Vision works his magic, bringing the "real" Agnes back in the same way that he has done for Norm, his trapped coworker, in the previous episode. It is only after this manipulation that the android gets answers (but also more questions).
The conversation that ensues between Agnes and Vision gives us plenty of insight into where Vision's mind is Last week he said he couldn't remember anything before Westview. This week we learn he doesn't know who the Avengers are. He also doesn't know that he is dead. Agnes can affirm that something is askew in Westview, encouraging Vision to have more of a drive to do something about it.
Yeah, he's definitely dead. Image via Marvel Entertainment
But Wait, What's Going On Outside of Wanda's World?
For those who disagreed with the hard sitcom approach of the first few episodes, fear not. This episode spends a fair amount of time outside of Westview, enlightening us to the chaos that is going on beyond The Hex. Hayward, the head of S.W.O.R.D., remains an asshole, for lack of a better term. He gives Monica, Darcy, and Jimmy the boot for not wanting to harm Wanda any more than the trauma of her past already has. Unsurprisingly, considering how much of their time they have already invested into these events, the team sneaks right back in and is ready to fight for Wanda's rights.
The 'What Can't She Do?' character of Darcy hacks into Hayward's system, and they discover that Vision is being tracked. This inspires Jimmy and Monica to do whatever they can to get inside of The Hex, regardless of what physical damages it could do to them. Darcy reveals that Monica's cells have been changed after her two trips through the barrier. Meanwhile, Darcy sticks behind and uncovers some hidden intel, titled "Cataract."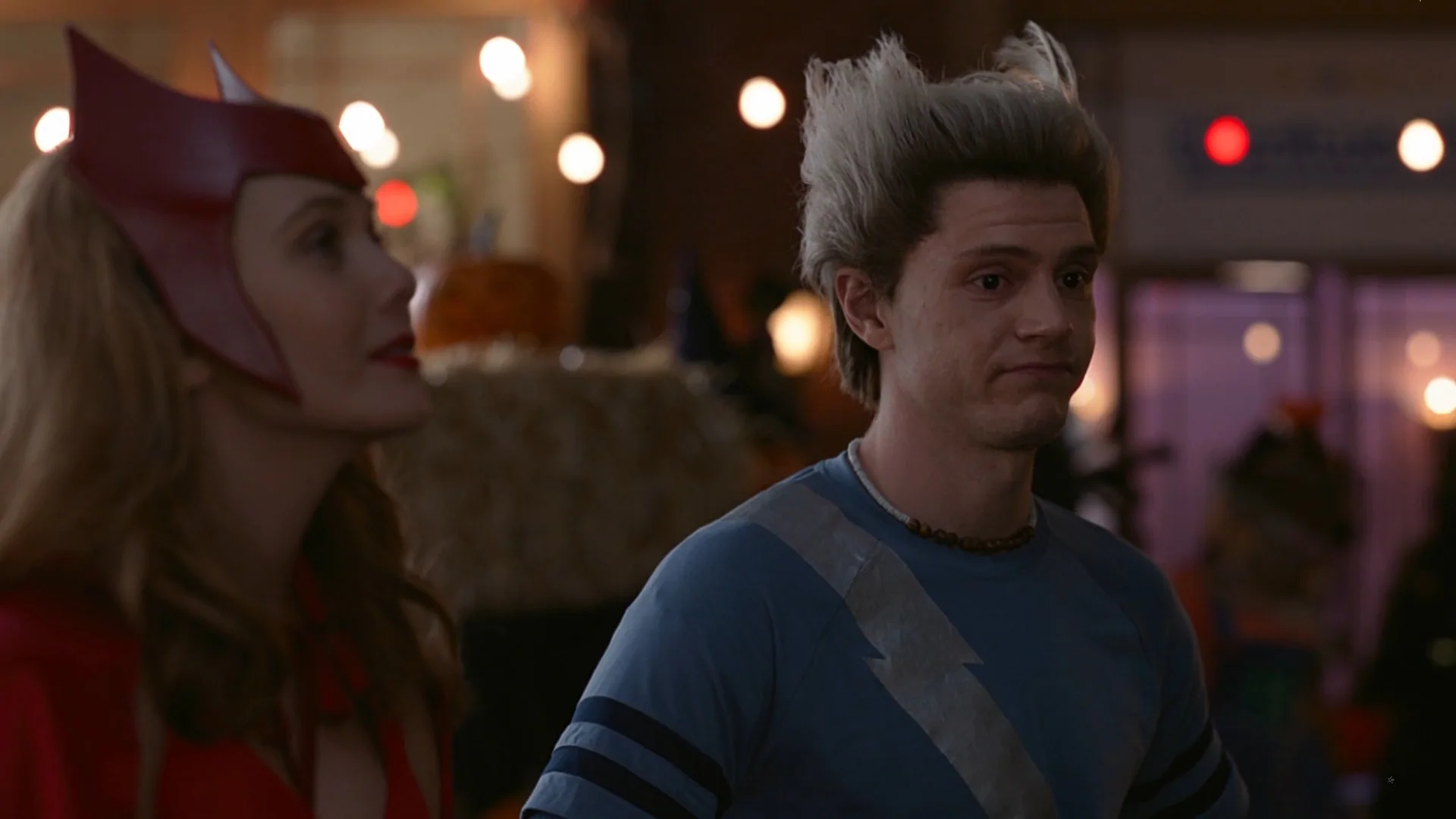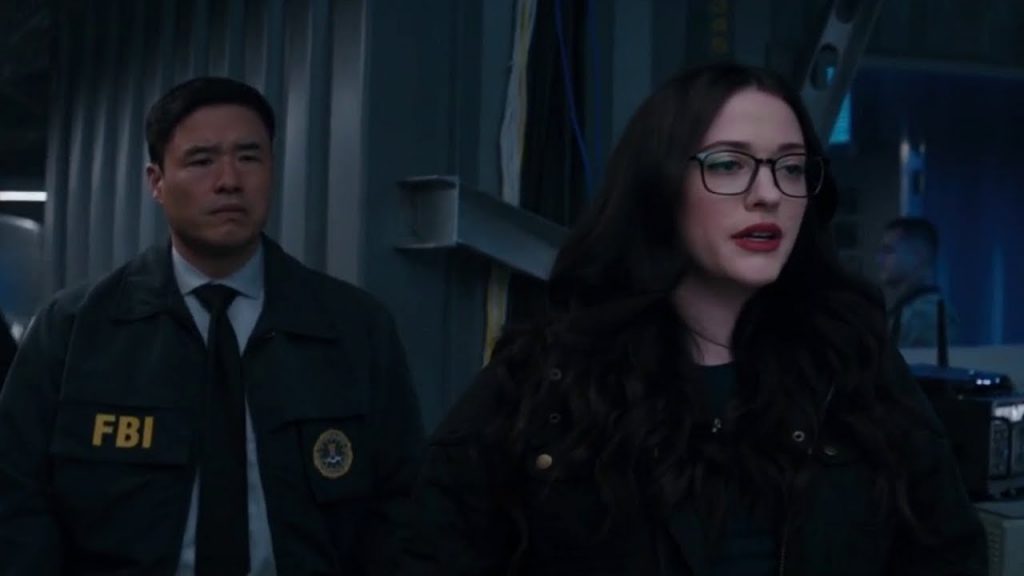 Image via Disney+.
Vision Can't Die Twice, Can He?
While Jimmy and Monica are off the meet the latter's mysterious contact who can get them inside The Hex, Vision makes his way out. After stumbling upon the barrier, Vision fearlessly walks through it. Though, we all know that Vision has departed our world. If he could live outside of The Hex, we're sure that Wanda would let him. So, as soon as he starts to move beyond the barrier, he begins to disintegrate.
Wanda, courtesy of her powerful twins, becomes privy to what is going on. Rather than flying over and giving Hayward et al. a piece of her mind, she simply EXPANDS THE HEX. Because she really is that powerful. Episode 6 of WandaVision ends after Darcy, along with dozens of S.W.O.R.D. agents and plenty of civilians become trapped inside The Hex. Hayward, Monica, and Jimmy appear to be fine on the other side of the border.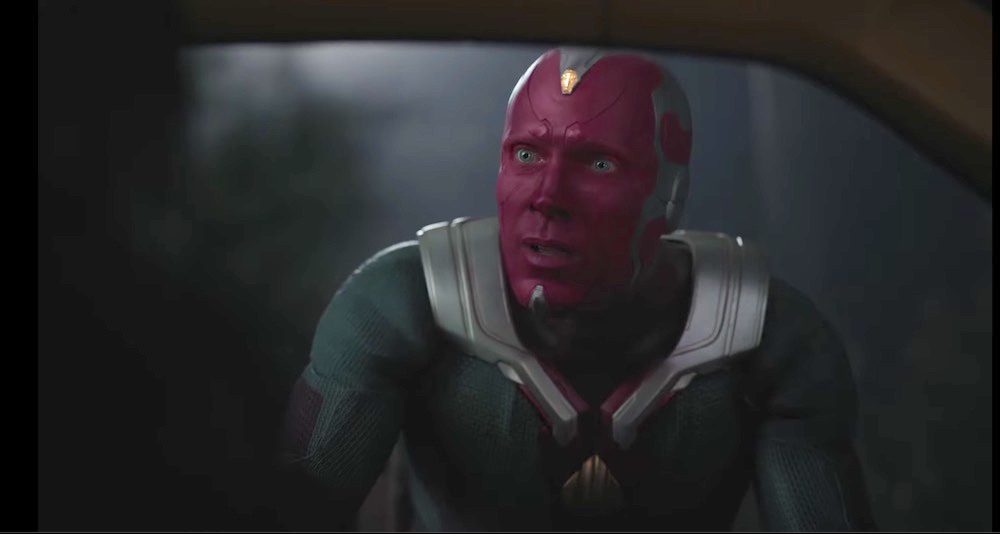 Image via Disney+.
Thinking Ahead and Beyond Episode 6 of WandaVision
This episode has given us more information to fuel our assumptions compared to previous episodes. For once, it seems as if we've been given more answers than new questions. However, we aren't sure how many answers we're able to believe. One hot topic of conversation has been the mysterious Agnes, who continues to pop up at the most convenient times.
Agnes has little screen time in this episode outside of her interesting night drive. Despite this, the short scene tells us a lot about her job in this world. We know that the barrier wasn't until further up ahead. So, it makes little sense that Agnes would be stuck in that exact spot. Her perfectly controlled drive off and away from Vision doesn't seem like that of an NPC controlled by Scarlet Witch herself. While this episode may do a darn good job at reflecting suspicion off of Agnes, we're still not ready to give up our predictions on this one. As she has in the past, Agnes provided exactly what Vision needed at that moment: a reason to keep looking for the way out of Westview.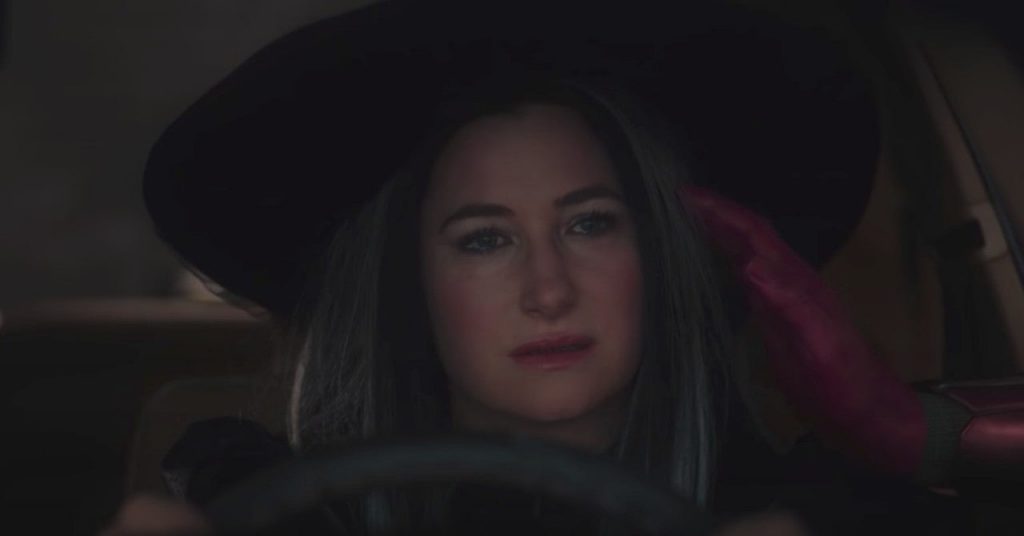 Image via Disney+.
Trauma, Trauma Everywhere
We couldn't get through a WandaVision recap without focusing on the trauma and grief explored in the season. This episode brings things to more obvious awareness levels, as Peter/Pietro continually reminds Wanda that she has gone through some serious stuff. From poking fun at Vision's death to reminding Wanda of their childhood horrors to forcing Wanda to reflect on her ability to control children in Westview, this twin brother is asking the questions that are on all of our minds.
While we're grateful he asks (even if Wanda doesn't know the answers), the twin seems to be a little too eager to get to the bottom of things. This doesn't bode well for his ability to remain a loving family member. Whether he is from another universe or exists as a plant by Hayward, we don't trust the Other Quicksilver.
Oh, and while we're talking about Evan Peters, we have to give a shoutout to the brilliant mentioning of Kick-Ass, a name that Wanda pauses on for a moment within the episode. Kick-Ass, a 2010 superhero movie based on a Marvel comic, features Aaron Taylor-Johnson as the titular character. Taylor-Johnson, as you may remember, is also the actor behind Wanda's real brother. To further the connection, Evan Peters plays Todd Haynes, the best friend of Kick-Ass. Does this storyline exist within the MCU, too? Perhaps in another universe? We wouldn't be surprised, since Marvel Comics owned the imprint that published the original run of comics.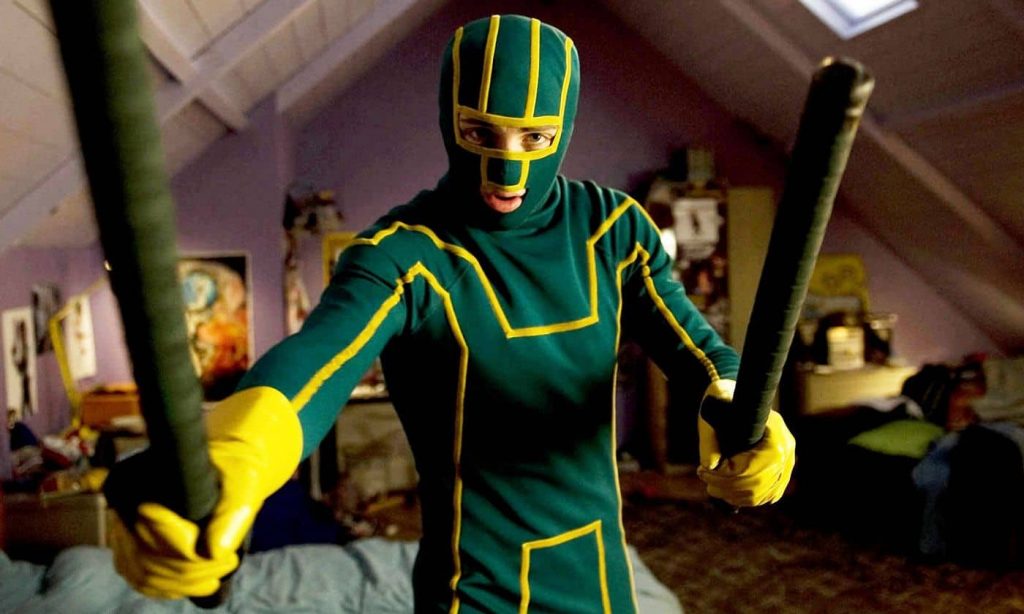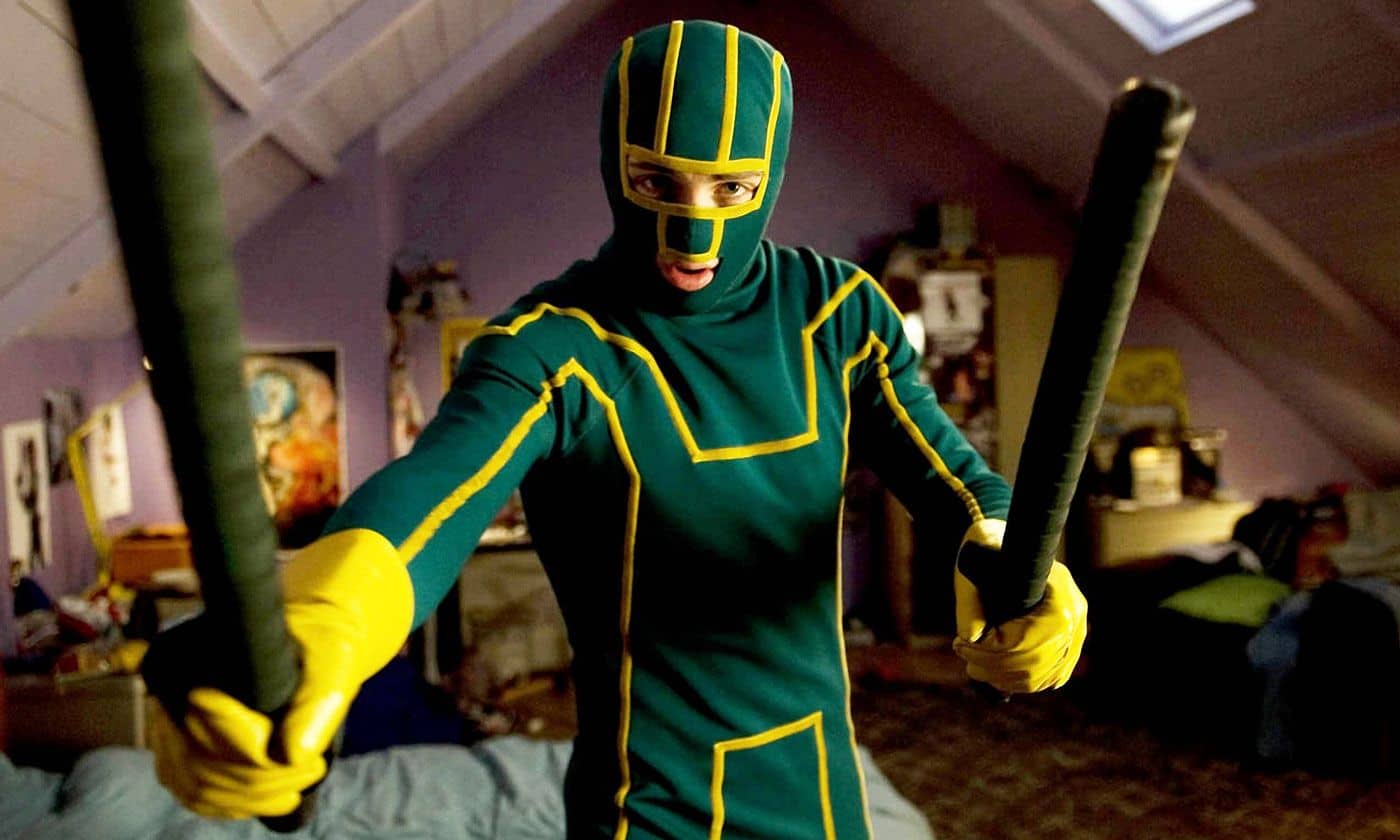 Image via Lionsgate.
We're Still With You, Wanda
WandaVision is a weird show. We won't lie. It inexplicably follows the format of sitcoms through the decades while also balancing two realities. It's kooky and not what we've grown accustomed to throughout the years of the Marvel Cinematic Universe. Fortunately, this series feels more like a love letter to the fans who have more of an intimate connection to the Marvel world, rather than the action lovers who are catered to with every other property.
Flipping between decades is a bit of a headache to us. Yet, Elizabeth Olsen (Wanda) and Paul Bettany (Vision) do it flawlessly, and they're the ones living inside of the sitcom. This entire series lies on the shoulders of these two, and they continue to blow us out of the water with their portrayals. This goes beyond the grueling physical strength required of their previous MCU movie roles. Instead, they use every bit of their psyche to convey two characters simultaneously experiencing very different traumas.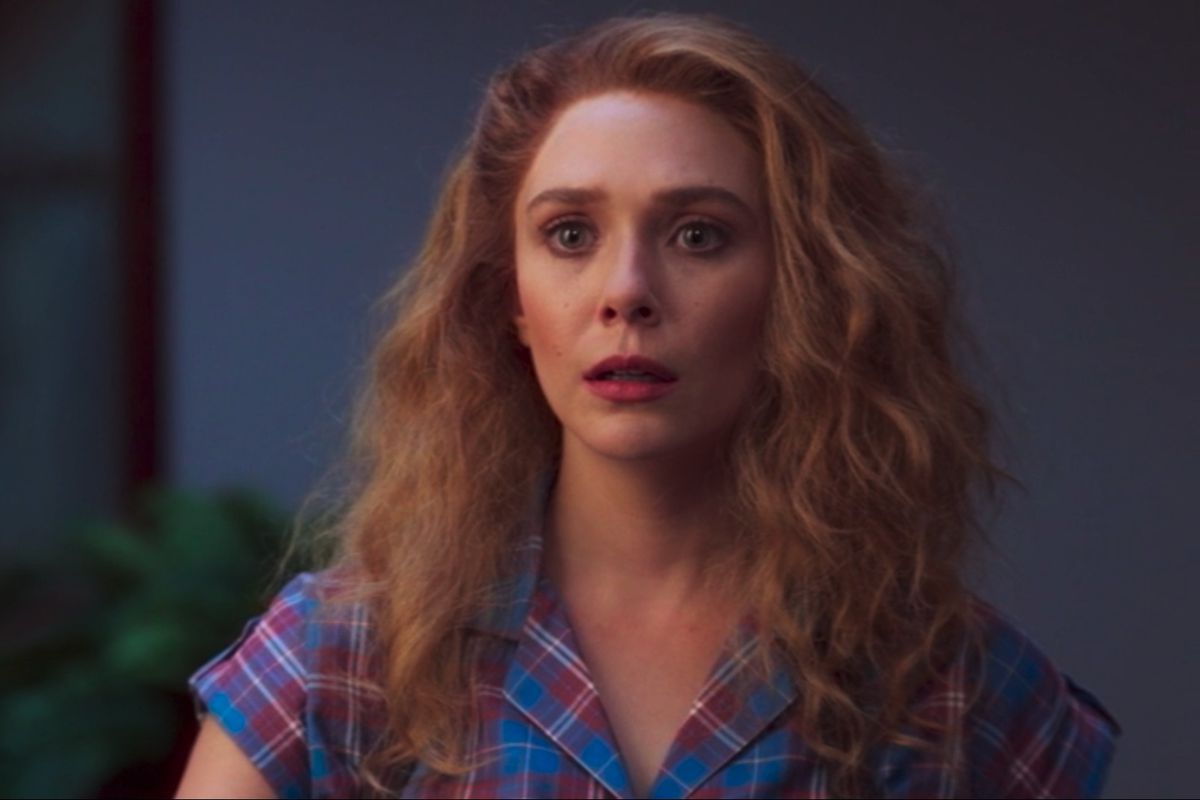 Image via Disney+.
We're Getting Down To The Wire After WandaVision Episode 6
There are only three more episodes of WandaVision left to go, with the finale streaming on March 5th. Yeah, we're not ready for it to end either. While we are getting close to finally knowing the truth, we're also pretty scared for what's left to come. It seems as if there is a lot more to be explored within the final episodes, and these short streams don't feel big enough to contain it all. We suspect that the last episodes will be longer. Or we'll be left with a massive cliffhanger that will be resolved in a future MCU film, like the upcoming Doctor Strange in the Multiverse of Madness.
Readers, we want to know all of your thoughts about WandaVision episode 6. Let us know your predictions and opinions in the comments below. And if you want to hear more of our thoughts, make sure you check out the Comic Years Podcast, where we talk about every episode of WandaVision in detail! Get our reactions and even more backstory to the Marvel comics in an upcoming episode.
Featured image via Disney+.
Meghan Hale is the kind of movie lover that has a "must watch" that is a mile long... and growing. When she isn't talking about the latest film and television news she is writing one of her many in-process novels, screaming film trivia at anybody who will listen, and working as a mental health care professional. Follow her on Twitter @meghanrhale for some fun theories and live reactions to all things entertainment.
Leave a comment