The Pandemic Special South Park Episode Brings Extra Special Laughs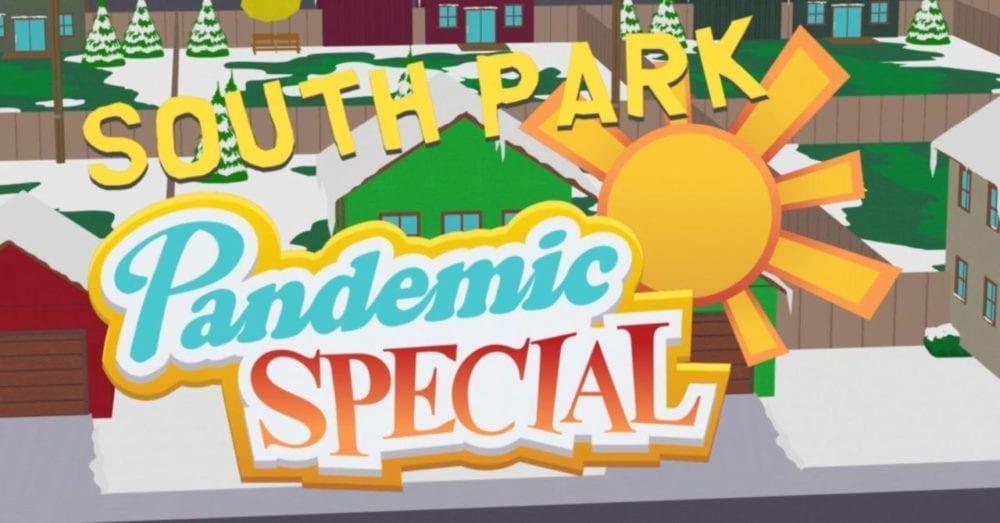 South Park has always done a great job of making commentary on hot topics. Their unique format of creating episodes in less than a week allows them to make quick responses to things going on in our society. This ensures that the show will never grow old. However, with the coronavirus pandemic happening between seasons, fans knew that they would have to wait before finding out what Matt Stone and Trey Parker had in store for us. Instead of giving us COVID content during a usual season, we get an hour-long South Park episode entitled The Pandemic Special. But is it worth the hype? And how does it compare to other episodes about the coronavirus? Let's find out!
The Pandemic Special Is Some Typical South Park Stuff
Some may look at the sitcom best known for its over-the-top humor and think that it's all just crude satire. Many fans are able to recognize it for the loving messages it delivers between its dark and mature content. As somebody who grew up falling in love with South Park for its ability to always pack a punch and go where no comedy writer has gone before, I was thrilled to find out that we'd be getting a Pandemic Special. After all, where else will we get to hear people make the jokes that everyone else is too afraid to say?
The plot of The Pandemic Special is simple: the coronavirus pandemic has hit the town of South Park in the same way that it's hit all of our lives. Some people are thrilled to be able to stay home (Cartman.) Some just want to go back to school and adjust to a new normal (Kyle.) Others have gone COVID crazy (admit it, Butters going nuts over not being able to go to Build-A-Bear is how we've all felt at one point during the quarantine.) And out of everybody, Randy Marsh is the one who holds the key to discovering the truth. The only problem is that he's not willing to help. In fact, he might be the reason why the pandemic started in the first place (with a little help from Mickey Mouse and China.)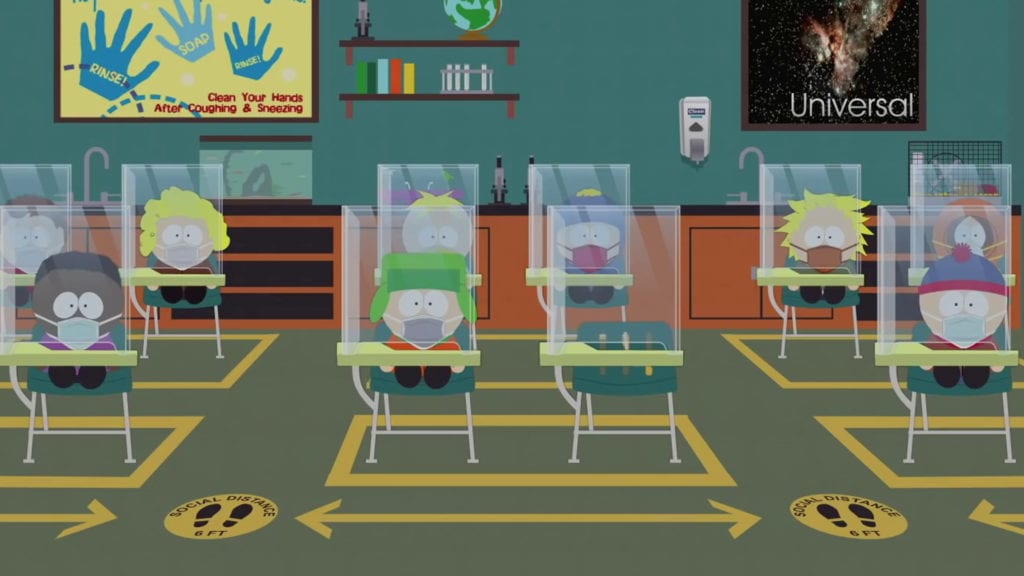 Image via Comedy Central.
Typical Humor With Some Added Heartfelt Messages
What made South Park famous was its ability to get a laugh out of uncomfortably honest humor. And of course, it often leans into dark and crude jokes. That's part of the fun. As somebody who has seen every episode of the show at least twice, this special had me cover my mouth in astonishment that they really went that far on more than one occasion. And that's not a good or bad thing. It just means that South Park hasn't lost its flair.
There are enough jokes about mask shaming, mob mentalities, and social commentary on how police are overfunded and teachers are underfunded. It all feels very to-the-point and captures what society has been through over the past six months. And, in true South Park fashion, there's something sweet that makes us forget the not-so-friendly content that fills the episode. One resident of South Park is having a tougher time with the pandemic than everybody else. His honesty in what the social isolation can do to our mental health is an important message to everybody out there. It's not just COVID-19 that kills us, but the related depression and anxiety can, too.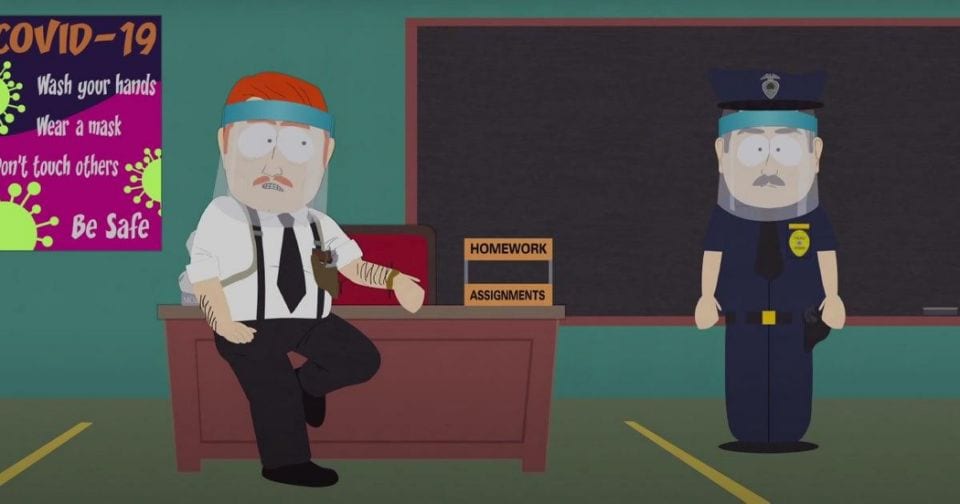 Image via Comedy Central.
A Pandemic Special That Is Exactly What We Need
Other shows have tried (and sometimes failed) to give us pandemic specials throughout the past six months. Parks and Recreation gave us a reunion of our favorite Pawnee residents with just enough laughter to make us miss the series, but not enough to want more pandemic specials. 30 Rock gave us a brief reunion in a similar socially distant fashion but failed in its attempts to cheer anybody up.
What helps us love the Pandemic Special at South Park is that it's exactly the kind of situation that they're built for. Having an animated format means that we're not forced to watch actors pretend to Zoom call each other. Characters can get up close and personal in their animated face masks and it's almost like nothing has changed, even though it has. Watch South Park Studios' video below to see how South Park managed to animate an episode during restrictions.
South Park Wants You To Vote
Real-world events often inspire South Park. Still, the writers usually take situations out of control and present us with a satire on them. This episode, however, feels more real than anything else. Because yes, all the crazy things that happen during the fictionalized pandemic actually happened to us, too. So, when Mr. Garrison, a stand-in for President Donald Trump, enters South Park at the end of the episode showing his true colors, we're all reminded of who is in control here. South Park goes beyond their usual messaging and breaks a fourth wall that they never break. The show tells us to vote in the next election.
Are you listening to the political messages that South Park has to say? Click here to learn how to register to vote.
Readers, let us know if you've had the chance to watch The Pandemic Special from South Park! We want to know your thoughts on whether it was peak comedy or a failed attempt at COVID-19 distraction.
Featured image via Comedy Central.
Meghan Hale is the kind of movie lover that has a "must watch" that is a mile long... and growing. When she isn't talking about the latest film and television news she is writing one of her many in-process novels, screaming film trivia at anybody who will listen, and working as a mental health care professional. Follow her on Twitter @meghanrhale for some fun theories and live reactions to all things entertainment.
Leave a comment