Tales Of The Walking Dead Anthology Series Officially Greenlit At AMC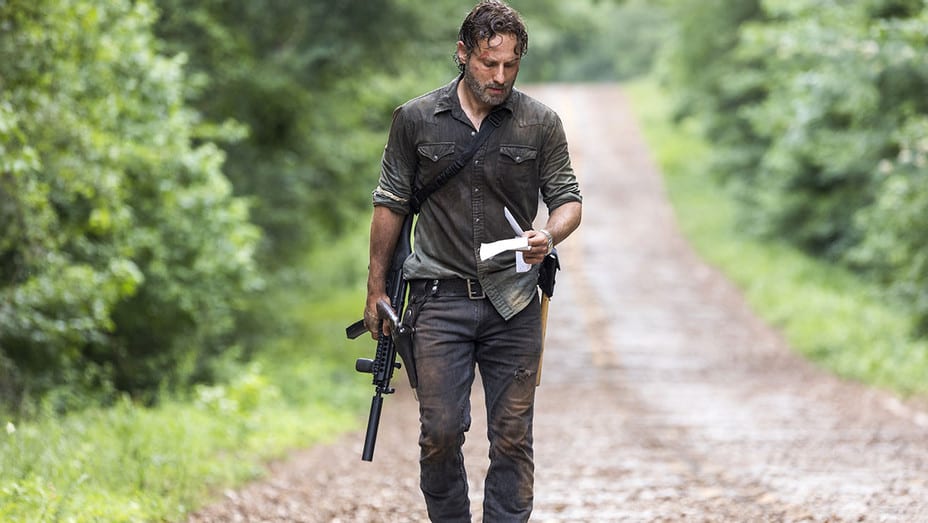 There are about 7900 films about zombies out there. Filmmakers have yet to stop thinking about innovative or exciting ideas, allowing the genre to live on and continue its evolution. So, it only makes sense that one franchise has capitalized on this, and it looks like they have no end in sight. AMC has officially greenlit Tales of the Walking Dead, an anthology series within the same universe as The Walking Dead.
Tales of the Walking Dead, A The Walking Dead, Anthology Series Is Coming To AMC
Tales of the Walking Dead was initially announced last year. Its development was announced at the same time as The Walking Dead announced its eventual ending. However, the series had yet to be officially greenlit until now.
The series will start with six episodes. Each will use its hour to feature a mix of new and returning characters, pumping out unique stories that exist in a world filled with zombies. Anthology series can often be hit or miss, but the various shows and spinoffs already created in this franchise have proven that there are lots of tales to be told. From Fear the Walking Dead to World Beyond, the potential for more is never-ending.
Previously, Ed Carroll of AMC stated that the anthology series will work as a way of testing new spinoff ideas. This means that any fan favorites, or highly rated episodes, could be developed further in later works.
Image by Sarah Shatz via AMC
There Is Always Time For More Tales
But what about those who have never seen an episode of the original series? Fortunately, this series will be friendly to beginners and hardcore fans. Dan McDermont of AMC shared that they hope that Tales of the Walking Dead will give "flexibility to entertain existing fans and also offer an entry point for new viewers." So, don't worry if you aren't caught up on any of the other shows!
Channing Powell, writer/producer on The Walking Dead and Fear the Walking Dead, will serve as the showrunner. Scott M. Gimple, the chief content officer for the franchise, is also involved.
Readers, is the Tales of the Walking Dead anthology series something you're looking forward to? Let us know your hopes and expectations in the comments!
Featured image via AMC.
Meghan Hale is the kind of movie lover that has a "must watch" that is a mile long... and growing. When she isn't talking about the latest film and television news she is writing one of her many in-process novels, screaming film trivia at anybody who will listen, and working as a mental health care professional. Follow her on Twitter @meghanrhale for some fun theories and live reactions to all things entertainment.
Leave a comment