Superman Comes Out As Bisexual In Upcoming Son Of Kal-El Issue
Jon Kent might have only been Superman for a few months, but he's made quite the impression. Last year, in Future State, we saw his best moments, but also his darkest. We found out that, in many ways, he's a better Superman than his father ever was. However, even in Future State, he was still pretty young and still discovering aspects of his own character along with us. Now we know an even more personal element. In November's Superman: Son of Kal-El, Jon Kent comes out as bisexual – and we already have a boyfriend!
As Superman Comes Out as Queer, DC Comics Moves to a More Inclusive Multiverse
(DC Comics)
Jon Kent isn't the first central DC character to come out as bisexual lately. Recently DC Comics revealed that Robin (Tim Drake) is bisexual too. Marvel has also introduced several new queer characters in recent years, including a new Captain America. Every day, it seems, the world of superheroes is better reflecting the world we live in. And that is what writer Tom Taylor wants. "I've always said everyone needs heroes, and everyone deserves to see themselves in their heroes, and I'm very grateful DC, and Warner Bros. share this idea," Taylor said in an interview with the Hollywood Reporter. "Superman's symbol has always stood for hope, for truth and for justice. Today, that symbol represents something more. Today, more people can see themselves in the most powerful superhero in comics."
And, for the most part, fans have rallied behind Jon Kent. When a Superman comes out as LGBTQIA+, it's a good moment for everyone. However, some not-so-supermen have taken issue with it…including a former Superman.
Dean Cain Doesn't Understand the Point of Superheroes, Let Alone Superman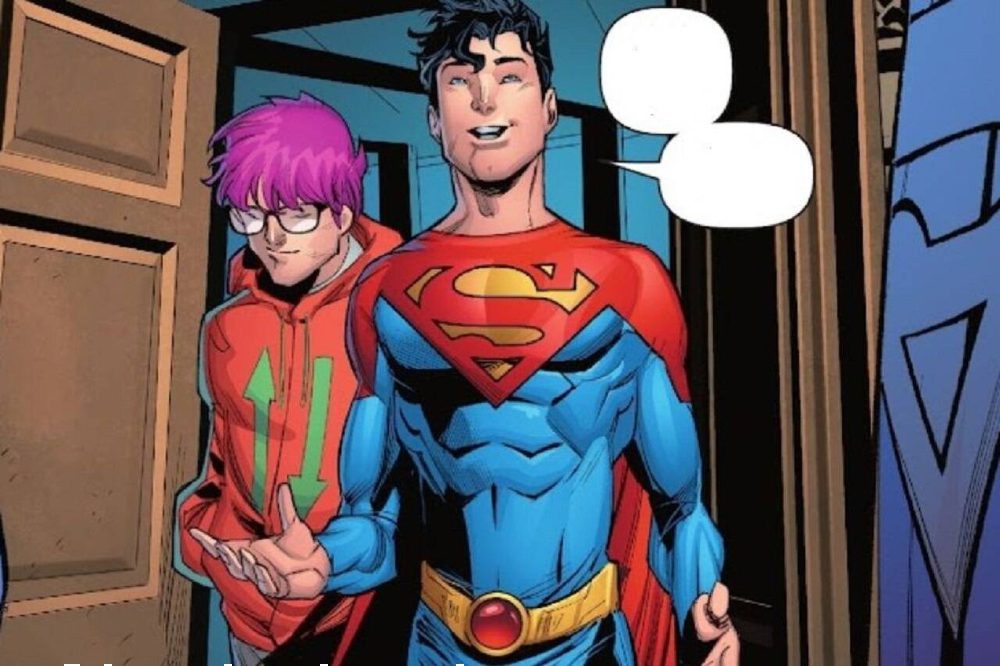 (DC Comics)
The former star of Lois and Clark went on Fox & Friends to lament the recent development, the way he did with Captain America back in March. Now, I'm going to say something that shocks even me. For a fraction of a second, he makes a good point. After a stupid remark about the revelation that Superman is bisexual, Cain states that "Brave would be having him fighting for the rights of gay people in Iran…." That is definitely something everyone would love to see Superman do, and, uh, why hasn't his pops? But, right after, Cain returns to his xenophobic and ignorant ways:
"They're talking about having him fight climate change and the deportation of refugees, and he's dating a hacktivist — whatever a hacktivist is. Why don't they have him fight the injustices that created the refugees whose deportation he's protesting? That would be brave, I'd read that."
Well, here's the thing. Superman is called super for a reason. We don't know what kind of stories Taylor has in mind yet. But regardless, the fact that in Son of Kal-El, Superman comes out as bisexual has nothing to do with his capabilities and enemies. Also, Jon could fight to prevent deportation and "the injustices that created the refugees" too. As someone who played and apparently understands the character so well, he should know that. Fighting for a cause is a lot like gender in that it isn't a binary thing. You can be repulsed by the policies of the United States and foreign-run governments at the same time. We have to believe that one of Superman's many powers is comprehending two ideas at once, right?
So, Now that Superman is Coming Out as Bisexual, Who's the Lucky Boy Dating the Man of Steel?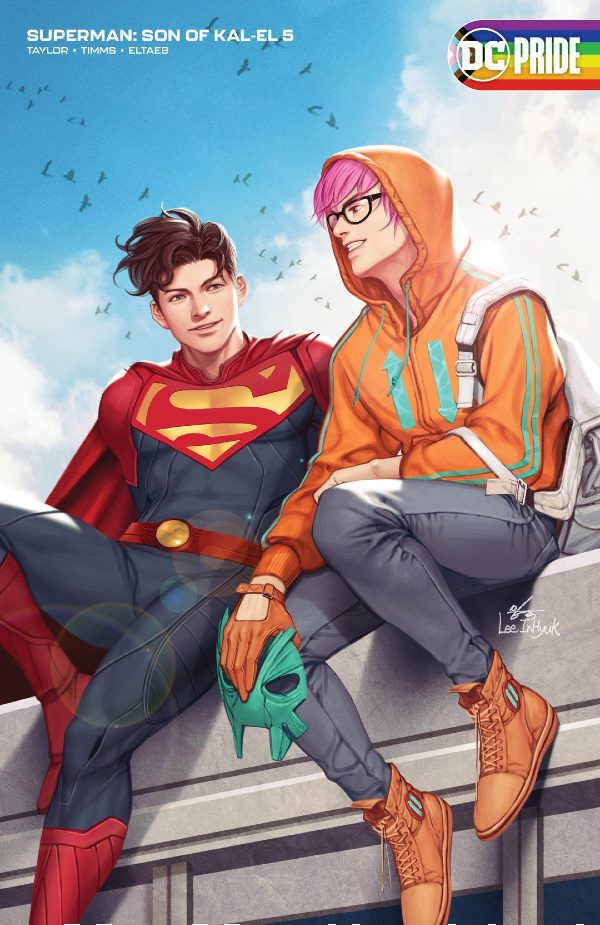 (DC Comics)
It seems like the Supermen have a type. Clark Kent fell for Lois Lane, a badass reporter, and activist who Amanda Waller called the most dangerous woman in the universe. Likewise, Jon Kent fell in love with Jay Nakamura, a journalist and hacktivist Jon met at his college. If Jay turns out to be even half as talented as Lois, Amanda might consider him the most dangerous man in the universe.
(Note: Managing Editor Joshua M Patton and I deliberated if calling Jon bisexual was accurate since he's an alien from another planet. Or, part alien. And if not bisexual, would he be considered pansexual? But also, since apparently Kryptonians and humans can reproduce, they must have the same biological systems, and we're back to asking what the best way is to identify a character's sexuality when they aren't entirely human. Then our heads hurt, and we just read Superman comics instead)
Son of Kal-El # 5 will be on sale at your preferred comics retailer on November 9, 2021. 
(featured image: DC Comics)
Roman Colombo finished his MFA in 2010 and now teaches writing and graphic novel literature at various Philadelphia colleges. His first novel, Trading Saints for Sinners, was published in 2014. He's currently working on his next novel and hoping to find an agent soon.
Leave a comment