What Impact Do Marvel Films Have on Students?
The Marvel Cinematic Universe consists of a wide range of superhero movies, including Captain America: The First Avenger (2011), Iron Man (2008), The Avengers (2012), Thor: The Dark World (2013), Guardians of the Galaxy (2014), and others. Most of them feature a character or a group of characters pulling together to stop warriors with dark plans to exterminate or infect the universe. Marvel movies consist of important life lessons for all of us, including students, with the Marvel Universe having become everyone's favorite. 
The Positive Impact of Superheroes on Students
Superheroes save the world from evil and want what's best for humanity. Any child wants to become a superhero and save the world as they do. Superheroes show us the way, teach us how to fight for justice and be brave. Their action is desirable, and their fighting skills are outstanding. That being said, here are some of the positive ways in which Marvel movies can help students. Let's check them out. 
Image via Disney+
Students develop empathy
By living in an interconnected world, you automatically develop empathic skills. Empathy is a necessary trait today, when our kids are struggling with social skills issues – they might not be understanding of others, or they might lack the ability to interact in a social setting. In any case, children must develop empathy from an early age if they want to do well in this world. 
Marvel movies can teach students the power of being understanding and loving towards one another. Superheroes help people and save them, and that is the message that students receive by watching these films. They will be attracted to these qualities and might develop sympathy and empathy towards other people experiencing difficult circumstances. In fact, they might even learn how to help them.
Morality is important 
To be moral means to never exercise violent behavior towards another person or living being. It also means to fight back when your rights are being taken away, and lead by example. As a moral person, you're making the world a better place – as a superhero, you're always moral. That means saving people when they need you the most, always doing the right thing, living by your values, and fighting evil. 
These qualities can be easily taught to children through Marvel movies. Morality is inherent, natural, and guides the law of the universe. Students who understand this concept from an early age (by watching superheroes defeat evil) will ultimately change the world. They will learn about the importance of sacrifice and grow generous virtues that could later save the world.
Confidence and reliability
Superheroes help you build the confidence that you need. After watching a Marvel movie, you might start believing that nothing is out of your reach, and this will contribute to increasing your self-confidence. Exposing yourself to a fantastic world of superhero activity can only encourage you to act and stop fearing. It can make you brave and courageous, as well as daring and excited.
However, when you get too excited, you might be watching superhero movies for hours in a row. As we all know, this activity could continue until the next morning, when you've already forgotten about all the important things you had to do. If that's the case, you can contact an online personal statement writer to help you with your student assignment. Watching something you enjoy and empathize with can make you forget about your responsibilities, so you need to find someone reliable to help you out. You cannot risk having your grades drop. 
Empowering students from an early age
By watching Marvel movies, students become more empowered by developing willpower and strength. They start to fight any pre-existing fears or anxieties they might be experiencing. According to The Guardian, the University of Baltimore has just opened a new class for students interested in studying the Marvel Universe. This course will be open to anyone interested in studying Marvel movies and getting a deeper sense of their approaches.
The Negative Impact of Superheroes on Students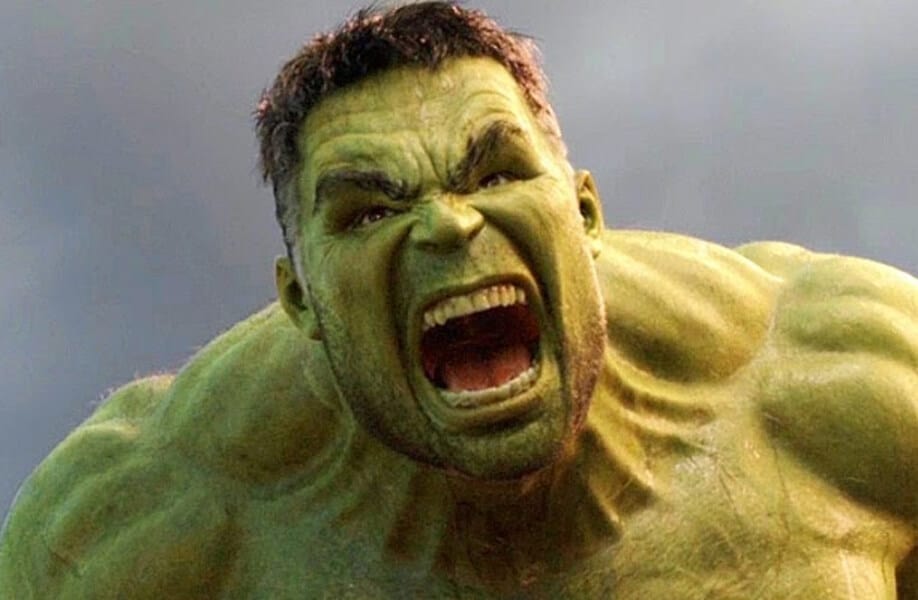 While superheroes are outstanding characters who want to save the world, some people would argue that their skills can lead to violence and other traumatic experiences. Here are some ideas you should check out.
Marvel movies can get violent
Some parents might argue that Marvel movies are too violent. While there are lots of fighting scenes included in the movies, there are not at all discouraging. The truth is that we live in a violent world, whether we want to accept it or not – and learning how to defend our rights and fight for justice is highly important.
Image via Netflix
They might threaten students' safety
Children often imitate their favorite characters, so this can be a real problem if their favorite character is Iron Man – children don't have weaponized suits of armor so they can get hurt quite quickly if they try to act like movie stars. 
What Can You Do as a Parent or Teacher?
As a parent and teacher, make sure you understand the importance of superhero movies in your children's life. Appreciate their passions and help them develop new ones. For example, if your child or student becomes too attached to a superhero movie, help them take real-life action by enrolling him or her in a self-defense class.
Final Thoughts on Superheroes and Studens
Make students understand that fiction is not real, but superheroes can be, as we've seen with freedom fighters or Indian farmers. Help them set an example for their peers. Help them be moral and develop their own passions. Help them stick to their values and develop empathy as they go through life. Teach children the importance of helping one another and sticking together in challenging times. Talk openly to them and help them discover the reality of being human!
Author Bio:
Mary Spears is a freelance writer and activist. She works for a marketing agency doing fieldwork. In her free time, Mary spends her time blogging and writing assignments for students in need.
Featured image via Marvel Studios
Leave a comment