Ryan Murphy On Evan Peters' Transformation In Monster: The Jeffrey Dahmer Story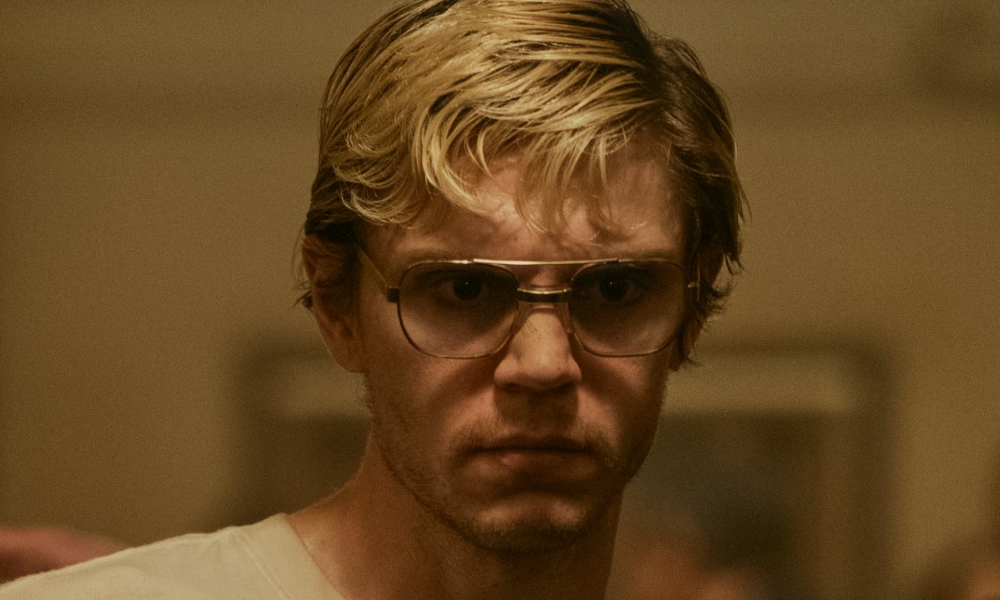 Ryan Murphy spoke about Evan Peters's transformation in preparation for his role in Netflix's Monster: The Jeffrey Dahmer Story.
One of the biggest Netflix shows this year didn't come from the supernatural/fantasy genre but from real-life horror. Netflix's Monster: The Jeffrey Dahmer Story dominated the streaming platform. Monster is a dramatization of the life and crimes of American serial killer Jeffrey Dahmer. In the span of his crimes from 1978 to 1991, Dahmer murdered seventeen victims.
Despite the show receiving tons of backlash from victims' families, the show became one of Netflix's most-watched shows. It even one-upped the streaming views of the latest Stranger Things. The show was created by Ryan Murphy and Ian Brennan exclusively for Netflix.
After the show's release on Netflix, Rita Isbell spoke to Insider about the show, calling it "harsh and careless." She also mentioned that her statement during Dahmer's sentencing in 1992 was recreated for the show without her consent. Isbell is the sister of one of Dahmer's victims. 
"I could even understand it if they gave some of the money to the victims' children. Not necessarily their families. I mean, I'm old. I'm very, very comfortable. But the victims have children and grandchildren. If the show benefited them in some way, it wouldn't feel so harsh and careless".
To respond to these criticisms, Ryan Murphy mentioned in a different interview with The Hollywood Reporter that he reached out to over twenty victims' families and friends, but no one responded to him or his team.
"It's something that we researched for a very long time, and we, over the course of the three, three and a half years when we were really writing it, working on it, we reached out to 20, around 20 of the victims' families and friends trying to get input, trying to talk to people and not a single person responded to us in that process."
Netflix
Ryan Murphy on Peter Evans' transformation for the role
Ryan Murphy and Peter Evans have worked together for many years already, prior to Monster. The first two worked in 2011's American Horror Story and since then, Evans has appeared in many seasons of the thriller series. In 218, Evans played a role in FX's Pose. The show was about New York City's ballroom culture, which represented the LGBTQ community as well as the African-American and Latino communities.
In a report from Variety, Ryan Murphy talks about the commitment Evans had to go through physically and mentally for the role. According to Murphy, " basically stayed in this character, as difficult as it was, for months."
Supporting this claim from Murphy, Evans mentioned the different nuances he has to embody to portray Dahmer. Aside from this, he watched a lot of footage and worked with a dialect coach to fully embrace the role. 
"He has a very straight back. He doesn't move his arms when he walks, so I put weights on my arms to see what that felt like. I wore the character shoes with lifts in them, his jeans, his glasses, I had a cigarette in my hand at all times. I wanted all this stuff, these external things, to be second nature when we were shooting, so I watched a lot of footage and I also worked with a dialect coach to get down his voice."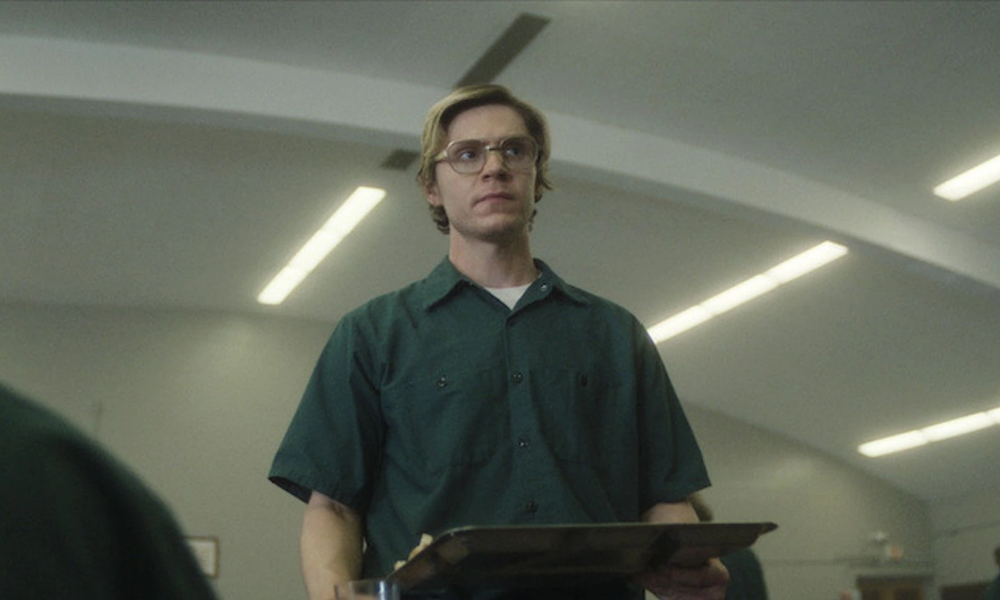 Netflix
But Evans' commitment didn't stop there. He revealed that he made an audio composite he'd listen to daily. He calls the procedure "very helpful" in finding the specific speech patterns Dahmer has.
"So I also went off and created this 45-minute audio composite, which was very helpful. I listened to that every day, in hopes of learning his speech patterns, but really, in an attempt to try to get into his mindset and understand that each day that we were shooting. It was an exhaustive search, trying to find private moments, times where he didn't seem self conscious, so you could get a glimpse into how he behaved prior to these interviews and being in prison."
It's undeniable that Evans went through so much physically and mentally to capture the psyche of a twister persona such as Dahmer. This wasn't the first time Evans portrayed a dark character under Ryan Murphy, as plenty of his characters in American Horror Story have dark backgrounds.
Ryan Murphy's Monster: The Jeffrey Dahmer Story has become a massive hit. But at what cost?
Monster: The Jeffrey Dahmer Story is streaming on Netflix.
Paul is many things. He's a fan of anime, superheroes, and everything in between. He dedicates his downtime to annoying the heck out of his cats and dog.
Leave a comment