DC Pride 2022 – Empowering Superheroes Come Back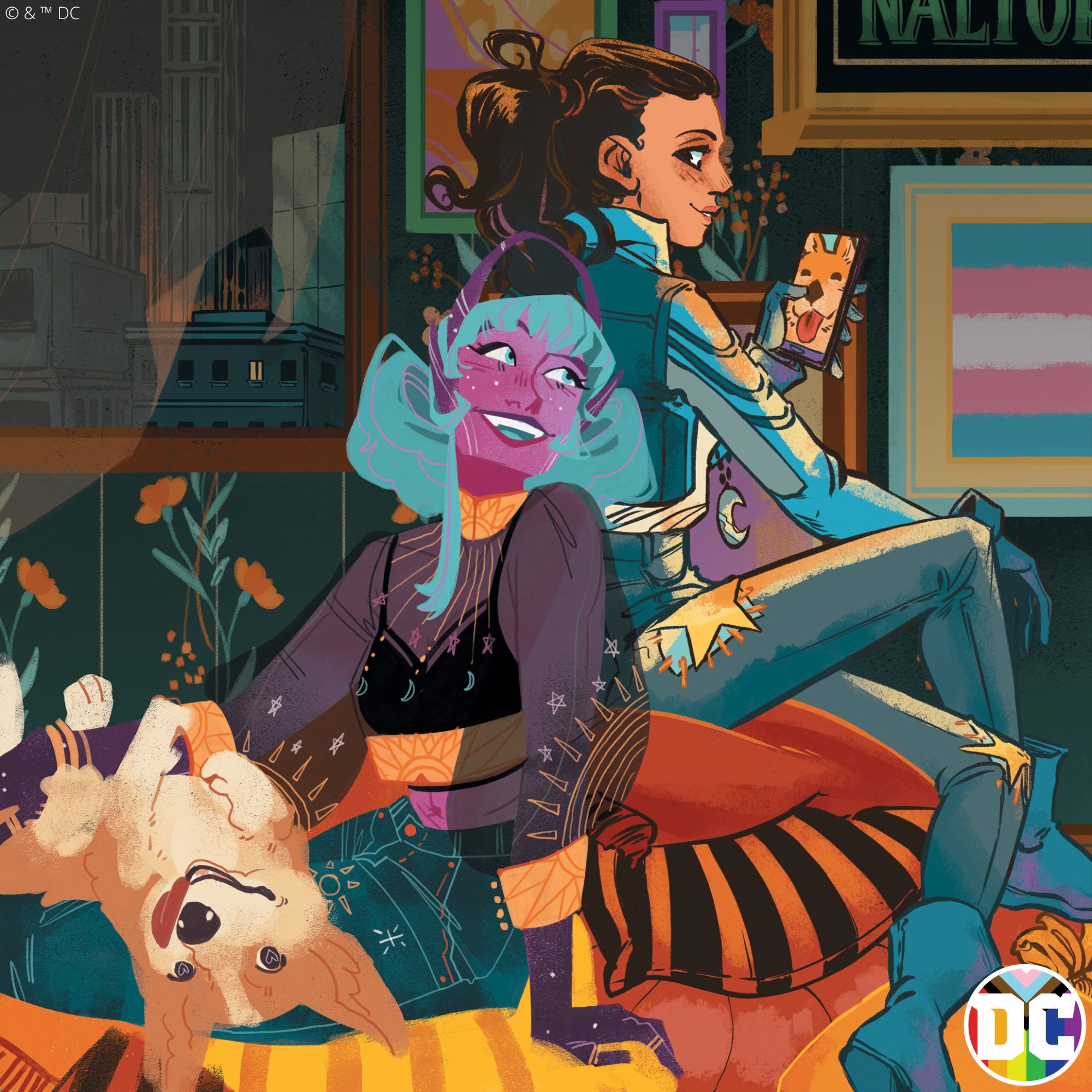 DC Pride 2022 has appeared with a blast. DC Comics just tweeted that Dreamer would get an original graphic novel. It comes from none other than Nicole Maines and Rye Hickman.
The word is out! DREAMER is coming soon in an original graphic novel written by @NicoleAMaines, with art by @RyeHickman. 🌀💫 https://t.co/pkNJdq1hT7 pic.twitter.com/UqaFhwmnTo

— DC (@DCComics) June 2, 2022
This follows Nicole Maines' tweet about the event.
The first #DCPride2022 review is IN!! Thanks to @them and @SamusMcQueen for hyping up the children!! I am so proud to be a part of this once again, and also very proud to tease some more #Dreamer 😉🌀https://t.co/cGYana01fx

— Nicole Maines (@NicoleAMaines) June 2, 2022
It kicks off pride month on a nice note. But, what does it mean to DC Comics fans? Let's find out!
What is DC Pride 2022 about?
It's an anthology filled with stories focused on LGBTQ+ superheroes. It takes characters from everywhere in the multiverse. And, it comes from community writers, artists, and editors.
It's almost 100 pages full of original issues celebrating queer identity and power.
Nicole Maines already portrayed Dreamer, a trans superhero, on the CW series. She's also coming back from last year's DC Pride. Her opening words are perfect for defining what the event is.
She states that portraying and writing for the character was uniquely empowering. It allowed her to create something completely new. That's opposed to revisiting trauma. And, it's different from looking for new ways to convey why caring is important.
Why is this anthology so special?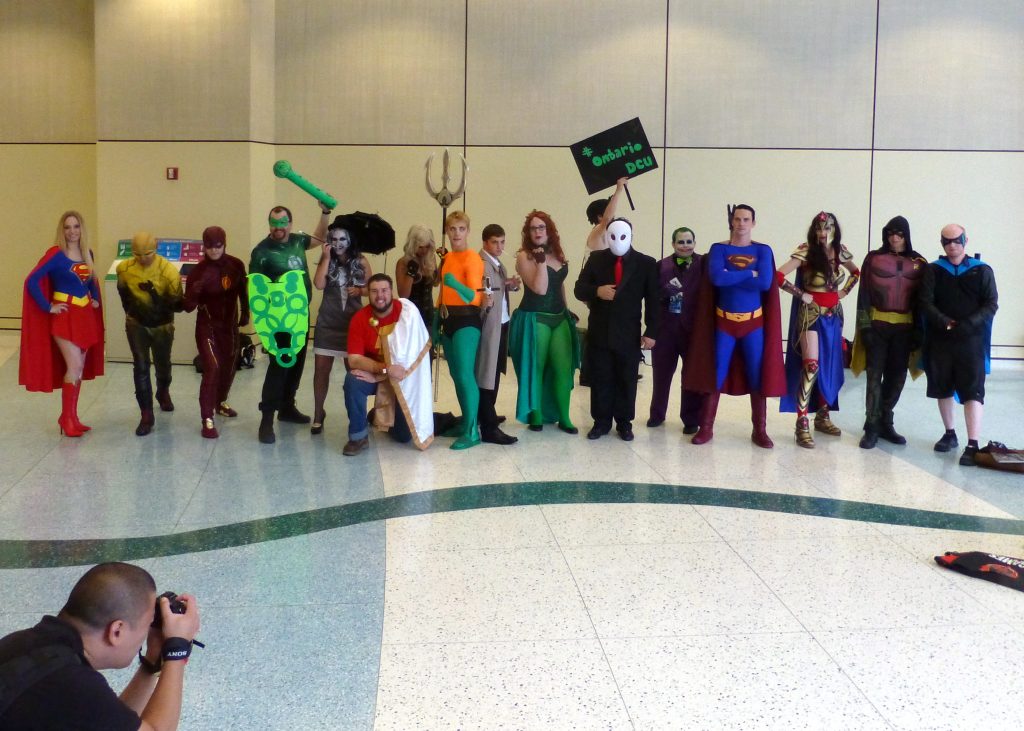 Image by Wikimedia Commons: https://commons.wikimedia.org/wiki/File:Fan_Expo_2015_-_DC_characters_(21144013104).jpg
DC Pride 2022 excels at presenting relatable hardships and issues with fantastic characters.
For instance, there's "Up At Bat." It's a story about Alysia Yeoh, Batgirl's trans BFF. Yes, she fights supervillains while wearing armor. But, it's also a story about her suffering burnout and doubt. That supervillain fight is only a way to rekindle her activist desire.
DC Pride is an outstanding anthology that shows you super-queers. But, they don't show them as fantastic and unrelatable. They're regular people with regular people's problems. Of course, that's on top of their super antics.
But, their lives don't entirely revolve around their identities. Their lives are rich, complicated, and—more importantly—relatable.
You have superheroes fighting debuting villains to defend pride celebrations. Yet, they're also figuring out whether they're ready for the spotlight. Being a big superhero takes a lot of work. It's a lot of pressure. And, that's almost as important as beating supervillains.
And, DC Pride conveys those worries perfectly. It allows readers to feel identified by the characters' hardships.
Sure, it's possible to feel identified by a character's personality. That's true even for superheroes. But, no one can say they feel like Superman talks to them. No one is as powerful as him in real life. You can feel identified by his thoughts, his ideas.
And, that's why DC Comics is so good at creating real characters. DC Pride is one of the best examples of that.
What can you expect to see in DC Pride 2022?
Of course, we already kind of spoiled it. But, you can expect countless stories with fantastic characters.
We've already mentioned "Up At Bat." It's about Alysia Yeoh acting as Batgirl's emergency contact and defender. That happens after Batgirl suffers a temporary incapacitation.
We also have "Confessions," with Amazonian Queen Nubia. It's a fairly simple story where she tells her girlfriend what happened to her sword.
"Are You Ready For This?" Is one of the most interesting stories. It's about Kid Quick, the nonbinary speedster. He defends a Pride celebration from new villains. But, it layers over the responsibility of being a superhero. Kid Quick needs to learn whether he's ready.
There are also love stories, like "A World Kept Just For Me." In it, Aquaman visits his boyfriend's family under the sea. He also introduces him to the New Mexico desert, his hometown.
Leave a comment