'I Am Not Okay With This' Comic-Con At Home Panel Teaches Us About Adaptations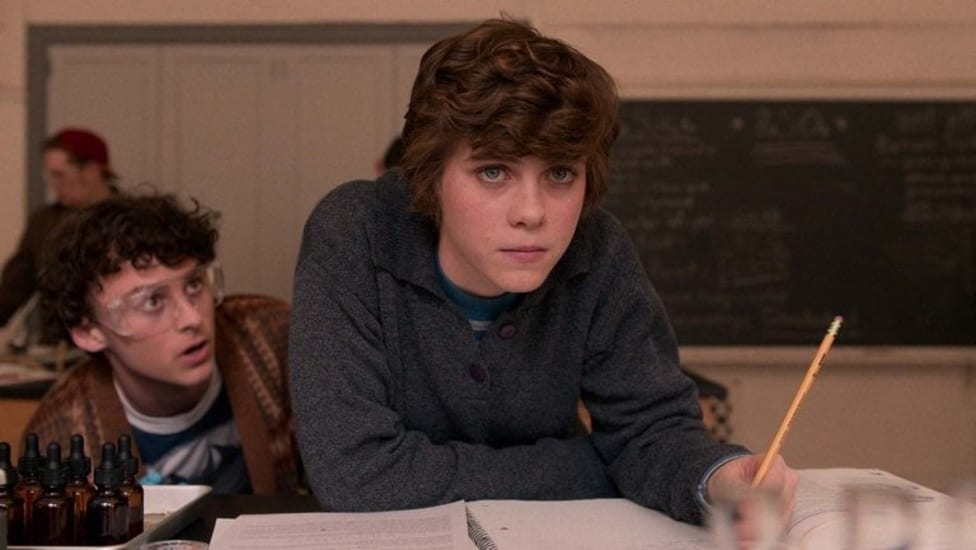 The Comic-Con at Home has been giving fans an intimate approach to the typical con experience. By viewing panels created via online video chatting software, we're able to feel as if we're in the room, hearing stories of our favorite series first-hand. One of these panels, the I Am Not Okay with This Comic-Con at Home panel, teaches viewers about the behind-the-scenes processes behind a beloved show. They talk about casting, translating comic books onto the small screen, and whether or not a second season is coming.
You can watch the entire panel below.
I Am Not Okay with This Comic-Con At Home Panel
This panel features some of the most influential creators involved in the production of the series. Charles Forsman, the author of the source material (and The End of the F***ing World), is joined by Jonathan Entwistle, who is the series' director. Wyatt Oleff, one of the lead actors, is also present. The panel is moderated by Eric Reynolds, the editor of the comic book.
I Am Not Okay with This released on Netflix earlier this year. It follows a young woman, Sydney (Sophia Lillis), as she navigates trauma, learns about her sexuality, and deals with the supernatural. She is joined by sidekick Stanley Barber (Wyatt Oleff), and the pair push aside some tension to focus on controlling Sydney's increasingly strong powers.
Adapting A Comic Book
The theme of the I Am Not Okay with This Comic-Con At Home panel is to teach viewers about the process of translating a comic book into a television adaptation. Charles Forsman wrote the comic book, but he trusted Jonathan to take things into his own hands and make something great.
While giving up creative freedom and letting someone else take the lead may seem scary, Charles didn't mind. "I have my book, and I trust Jonathan to make something cool," he shared. He also adds that the comic book will always be his no matter what direction the series takes.
One of the intriguing elements in adapting for Jonathan and Charles was being able to expand on a character. They share that the character of Stanley wasn't as fleshed out in the comics. Viewers of the show will know that his charismatic personality stole the show (and our hearts). If Jonathan hadn't taken the liberty to utilize him to the full extent that they did, then the show may not have succeeded nearly as much. Stanley was, as Jonathan says, a "movie character" that made sense to throw onto the screen.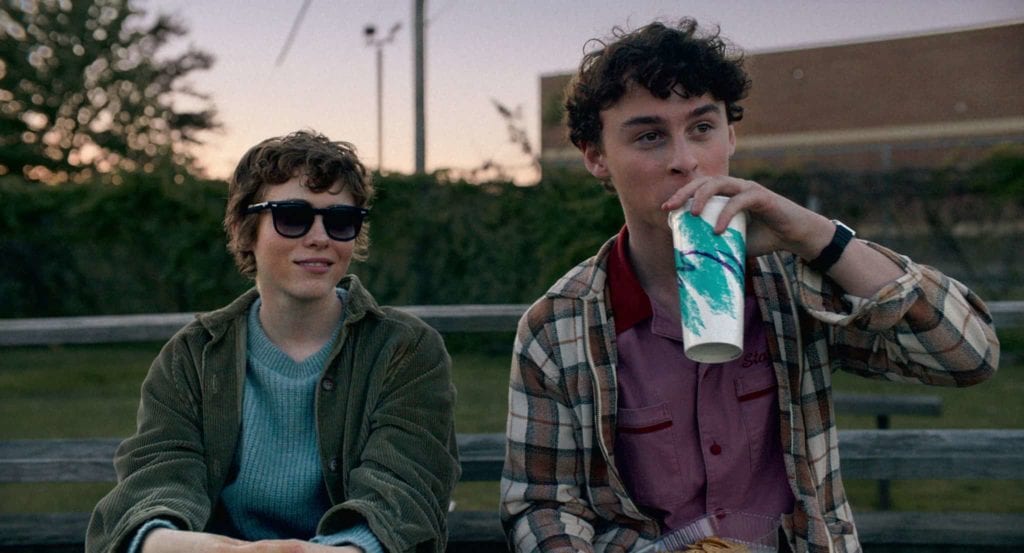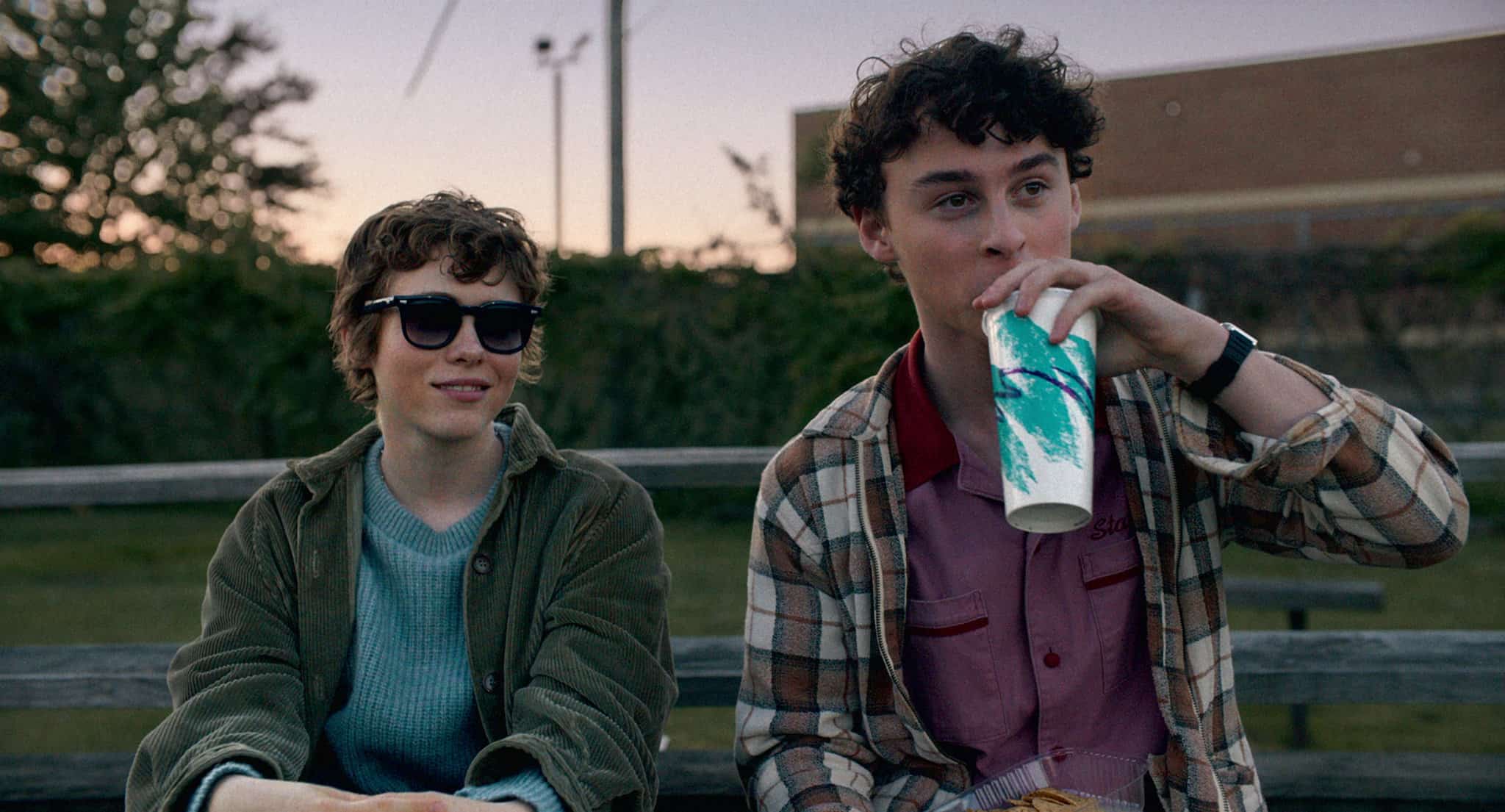 Image via Netflix.
How An Adaptation Gives The Director DNA, But Not A Full Story
According to Jonathan, one of the things that drew him to the story was that it wasn't a typical romantic plot. The characters end up experiencing an intimate moment early on in the series, pushing past the awkward build-up that many young adult dramas tell. There is no "will they/won't they" questioning, which allows them to push the boundary of what teenage tales can explore.
As a director, Jonathan knew that he had a lot to work with. The "DNA" was there, as given by Charles' story. Still, there was enough that could be played with to create something that honored the source material while still being refreshing to fans. A "completely faithful, literal adaptation" would have only led to a dead-end, as Reynolds added. It is apparent that nobody felt limited by the existing story, and all creative ideas were considered, regardless of their relation to the original comic.
The I Am Not Okay with This Comic-Con At Home Panel Gives Us Season 2 Hopes
I know that I am not the only fan of I Am Not Okay with This who has been desperately waiting for news of a confirmed second season. The team's previous work, The End of the F***ing World, managed to create another season, despite the first season finale feeling like a complete story. However, with I Am Not Okay with This, the show ends on a bigger cliffhanger. Will we ever get to see it resolved?
Well, the answer is still uncertain. They still don't know if they'll get the chance to do another season. The current production restrictions caused by COVID-19 have made the conversations even more difficult. Fortunately, they're all crossing their fingers that they do get the opportunity.
Me, stressing out that there may not be a season 2. Image via Netflix.
A Beautiful Adaptation To An Important Story
The panel makes it clear just how much careful consideration went into translating I Am Not Okay with This into a television series. It's a story that deals with the complexities of growing up in such a sensitive, yet powerful way. Bringing it to life on screen is a reminder of just how powerful media can be.
Not only did the panel teach us about the process of adaptation, but it also left us with some fun stories. The most notable revolves around Wyatt Oleff himself. He had previously worked with Lillis on It. To convince casting to give him the part, Oleff's father sent Jonathan fan-made Youtube videos that "shipped" Oleff and Lillis together based on their on-screen moments throughout It, as well as times from the movie's press tour, so that their chemistry was apparent. Oleff seemed embarrassed, but hey! It worked!
Did you watch the I Am Not Okay with This Comic-Con at Home panel? We want to hear your thoughts on a potential second season, and how you hope the story continues!
Featured image via Netflix.
Meghan Hale is the kind of movie lover that has a "must watch" that is a mile long... and growing. When she isn't talking about the latest film and television news she is writing one of her many in-process novels, screaming film trivia at anybody who will listen, and working as a mental health care professional. Follow her on Twitter @meghanrhale for some fun theories and live reactions to all things entertainment.
Leave a comment