I Am Not Okay With This Netflix Review – I Am Very Okay With It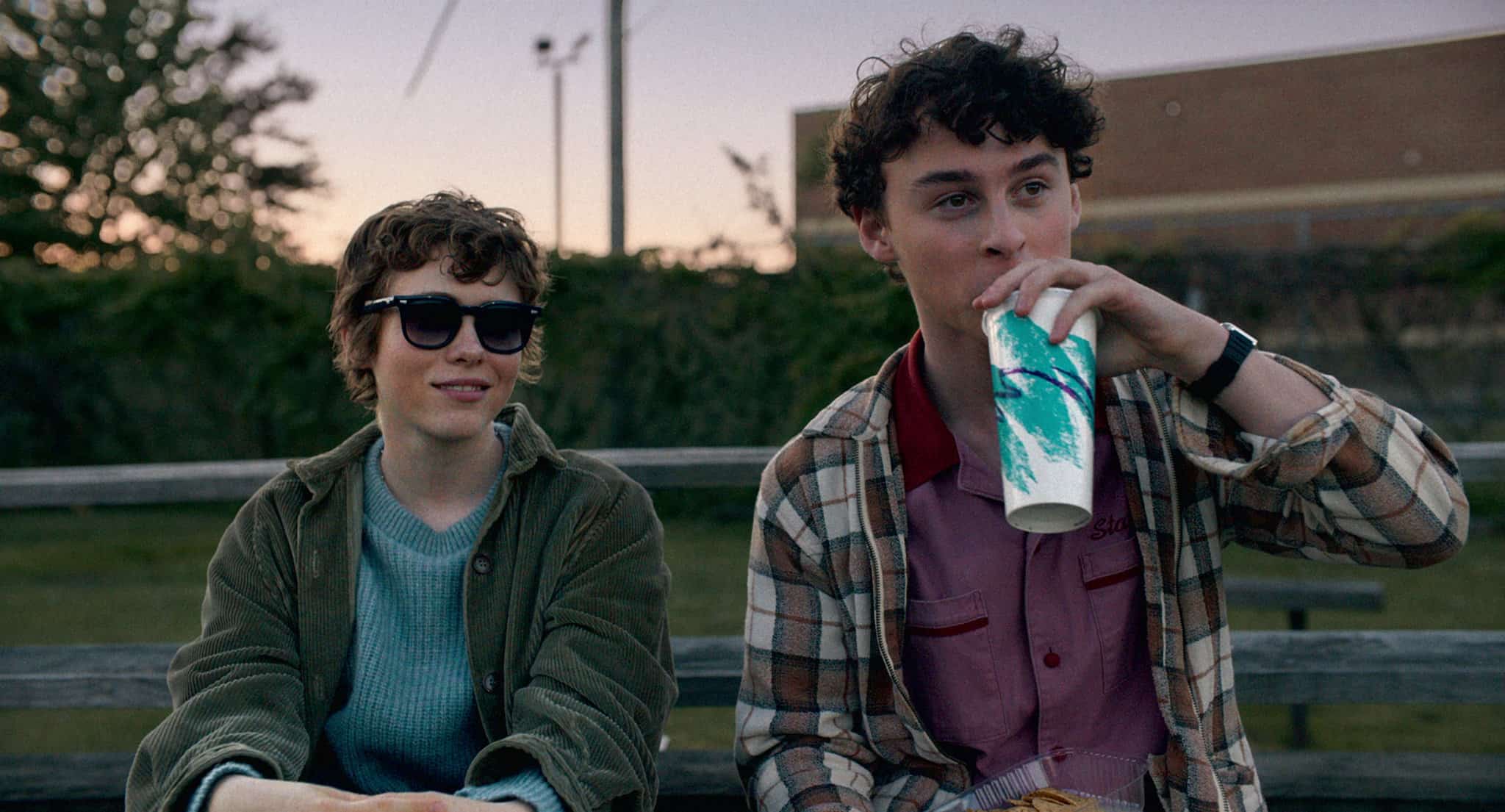 In my humble opinion, The End of the F***ing World is one of the greatest series I have watched. So, when a new series was announced with much of the same team that would be taking on a story based on a different graphic novel by the same author as TEOTFW, Charles Forsman, I was both thrilled and apprehensive. The trailer and media leading up to the release of I Am Not Okay With This on Netflix offered a similar tone and style. But would it be as good? While The End of the F***ing World was undeniably more refreshing and original, Netflix's I Am Not Okay with This is a delightfully charming story with a brave approach to themes of trauma, grief, and developing an identity. Oh, and there are some superpowers thrown in, too. So, let's dig into why this series should be on your radar.
How Netflix's I Am Not Okay With This Refreshes A Common Theme
Another series that I Am Not Okay With This shares themes with is another Netflix title, Stranger Things. Sydney Novak (Sophia Lillis, who you may recognize from It Chapter Two) is a 17-year-old who learns, much to her surprise, that she has some telekinetic powers. Like with Eleven in Stranger Things, Sydney is frightened about the control that she has over her powers. Reactions can occur at unexpected times. For Sydney, this comes alongside feelings of anger. As a teenager dealing with typical high-school frustrations, anger is a guaranteed aspect of everyday life.
I Am Not Okay With This and Stranger Things may both deal with paranormal experiences amongst younger youth. Though, how I Am Not Okay With This differs is that the occurring science fiction is only the cherry on top of a hard to navigate teenage life. Sydney is dealing with the grief of losing her father and confusing home life. She's also struggling to understand her sexual identity as a young woman. Her friendships and relationships are confusing. The fact that she has powers is used to exemplify how everything else touches her. The honesty about how being an awkward teenager combines with anger as an outlet brings this series from being typical to refreshing.
Image via Netflix.
A Series As Funny & Charming As It Is Dramatic
Lillis' character is awkward, moody, and filled with rage. Her character is driving the story forward, and we root for her every step of the way. Though, another character quickly begins to feel like the heart of the show. Stanley Barber (played by Wyatt Oleff, also in both It films) plays Sydney's neighbor. He's equally as awkward but far more assertive. He forms a crush on Sydney, though his moves aren't nearly as good as his style. Stanley's enthusiasm for everything (especially Sydney) makes him a character that we can't help but love whenever he's on-screen. He's a comedic relief with equal amounts of character agency.
I Am Not Okay With This May Be The End Of The F***ing World
If you've watched TEOTFW, it's impossible not to notice the similarities in style, with similar tones, music styles, and dark humor. I Am Not Okay With This apparently features photos of Alex Lawther and Jessica Barden, stars of TEOTFW, though they were shown so briefly that I didn't notice on my first watch. The inclusion of this shows that the two series exist in the same story world.
If you've watched both seasons of the former show, you might be confused. It had no hints at supernatural existence. Perhaps the inclusion of the photos is only meant to be an easter egg. Though, we're open to the possibility of a future cross-over. Jessica Barden's Alyssa could have a lot to teach Sydney about being a young woman filled with both rage and love.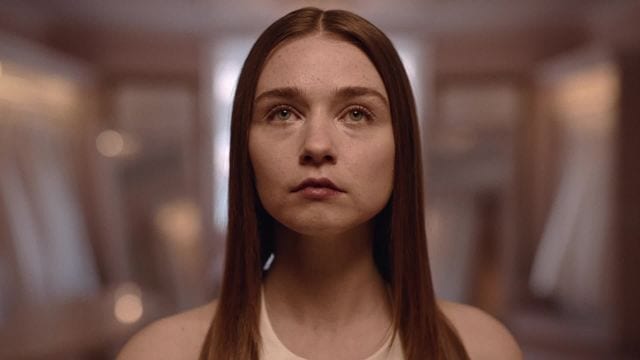 Alyssa, our original angry queen. Image via Netflix.
Yes, You Should Watch I Am Not Okay With This on Netflix
This series is quirky, cute, hilarious, dark, sad, and mesmerizing. Another benefit is that the 7 episodes are all incredibly short. So, it's perfectly reasonable to binge-watch it in one sitting, as it plays out almost like a long movie. If you hate it, it's only a few hours you'll have sat through. Though I think you're going to love I Am Not Okay With This. And if you do love it, you can read the graphic novel of the same name that it's based on by Charles Forsman.
Readers, have you watched I Am Not Okay With This on Netflix? If you have, I'd love to hear what you thought about the first season. If not, go watch it and come back to share your opinion!
Featured image via Netflix.
Meghan Hale is the kind of movie lover that has a "must watch" that is a mile long... and growing. When she isn't talking about the latest film and television news she is writing one of her many in-process novels, screaming film trivia at anybody who will listen, and working as a mental health care professional. Follow her on Twitter @meghanrhale for some fun theories and live reactions to all things entertainment.
Leave a comment