Game of Thrones Sequel: Gwendoline Christie On Whether She'd Return As Brienne of Tarth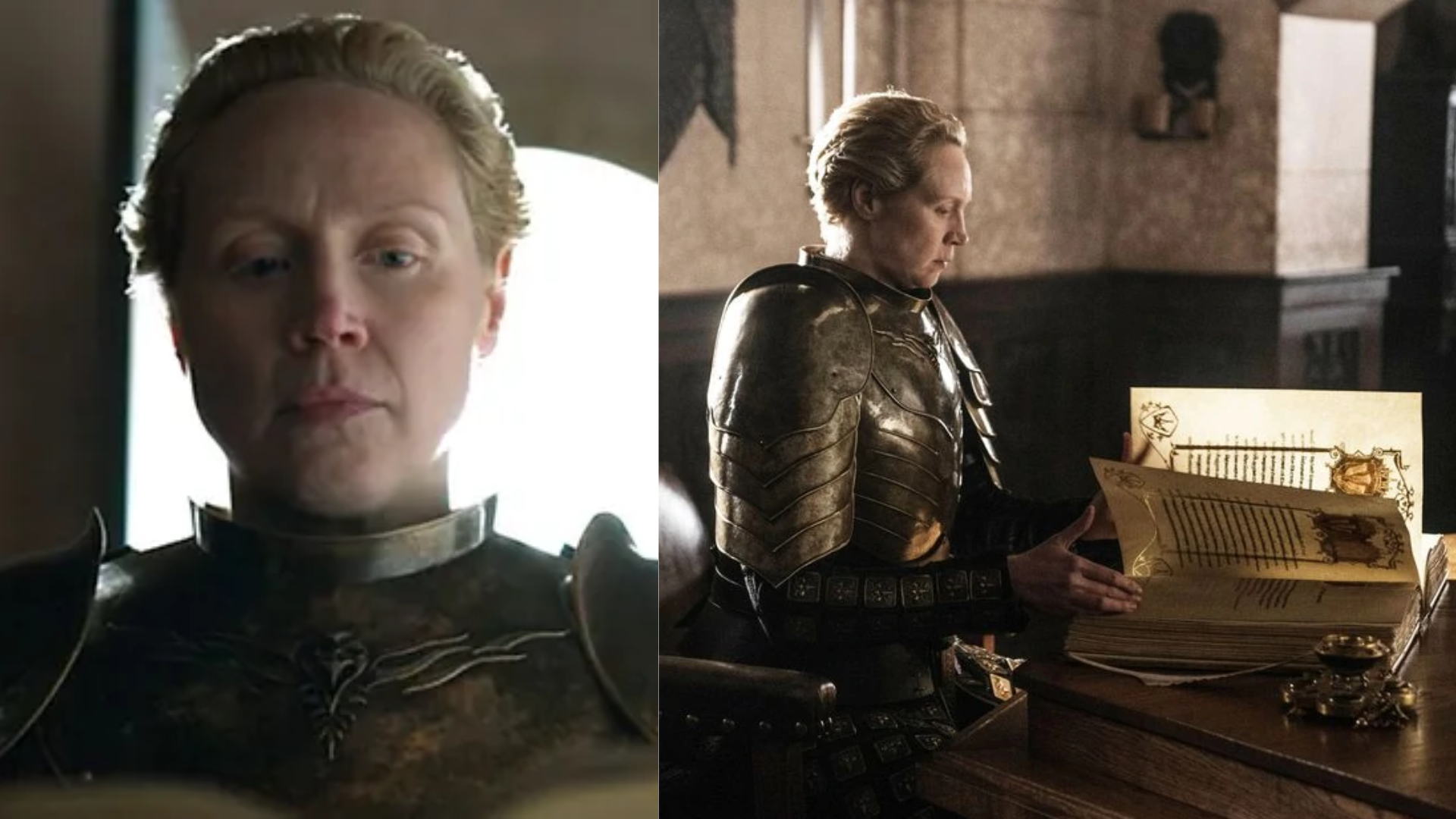 Recent news says that HBO is developing a Game of Thrones sequel series for Jon Snow. Game of Thrones alumna Gwendoline Christie weighs in on whether she'll appear as Brienne of Tarth in the sequel. 
The Game of Thrones fandom has been alive and kicking these past few days as more development came to light about the franchise's spin-off series. After the last season of Game of Thrones, HBO announced that several prequels are already in development. So far, some of the working titles they have released were Tales of Dunk and Egg, 9 Voyages, 10,000 Ships, and Flea Bottom.
Aside from these, House of the Dragon is in full swing and will premiere on HBO this year. Recently, HBO has released another poster for the upcoming series featuring Rhaenyra's dragon Syrax.
 But it seems like aside from prequels, HBO also has plans on developing a Game of Thrones sequel directly following the ending of Season 8. This sequel series will follow the new adventures of Jon Snow, and Kit Harington will reprise his role as the former Lord Commander of the Night's Watch.
Near the end of the show, he ended the life of Daenerys Targaryen, which led him to be captured and supposed to be executed for killing the new Queen. That, of course, didn't happen and as in turn, he ventured with Ghost and the wildings to the North.
With the news about the alleged Game of Thrones sequel, fans quickly asked if other characters would return to the show. In an exclusive interview with Screen Rant, Gwendoline Christie talks about the possibility of her returning as the current Lord Commander of the Kingsguard, Brienne of Tarth.
"We'll have to see," says Gwendoline Christie on her role in the Game of Thrones sequel
When asked about the possible role in the Game of Thrones sequel, she had a hopeful and positive response. She described that "she loves the character so much" but she'd also love to explore playing other characters as well.
It's so funny, isn't it? Because I will genuinely always be so unbelievably grateful for the opportunity to play Brienne of Tarth. I love the character so much and it came about at a point in my life – it's something that had never happened before, which is that I read a character that truly spoke to me and spoke about some of my experiences and experiences of my friends that felt like they weren't being explored on television or in mainstream media.

And what I love now is that these opportunities, like with my project Wednesday with Tim Burton, being afforded the opportunity to be given these parts like Jan Stevens, that feel that they ignite you. And I loved Brienne so much. I also as an actor, really wanted the opportunity to do different things. And so, Jan Stevens is glorious, I think I would always be happy to revisit Brienne, but we will have to see. We will have to see. I couldn't be happier to be doing very, very different things. I love moving forward. I really love moving forward. And I hope to continue to work on what I do and be as good as I possibly can be. And for those around me.
That said, we can only hope for the best! We hope that she'll revisit her role as the Lord Commander of Kingsguard in the Game of Thrones sequel.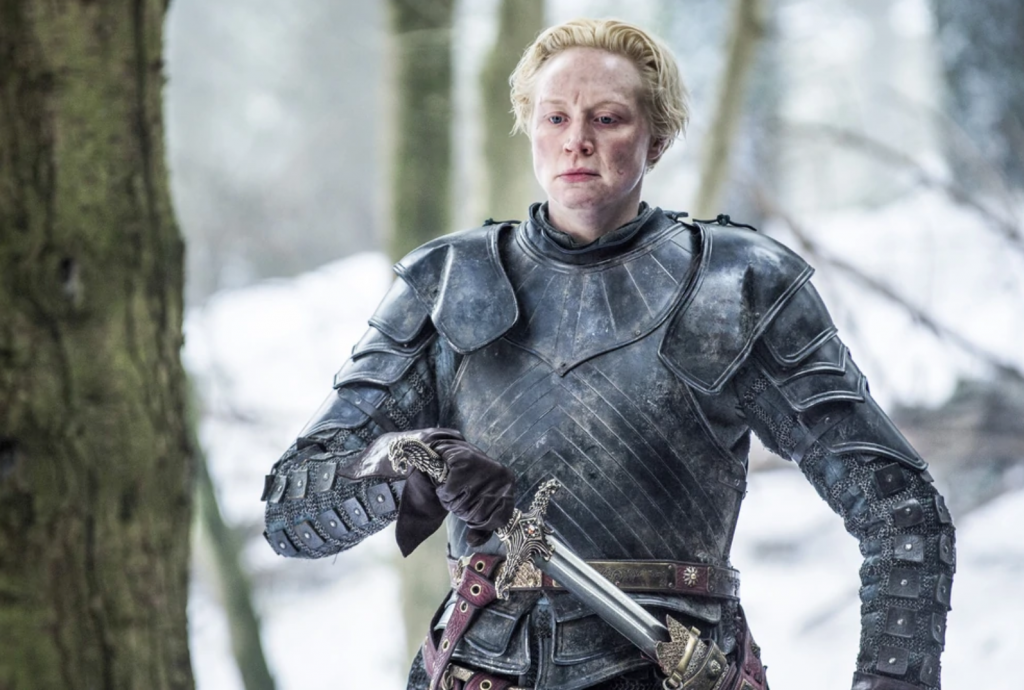 HBO
Gwendoline's growing filmography
Since her monumental role as Brienne of Tarth, Gwendoline has appeared in many acclaimed shows and movies. She appeared in The Hunger Games: Mockingjay, Star Wars: The Force Awakens, and Star Wars: The Last Jedi. 
Aside from these, she'll appear in the upcoming movie Flux Gourmet this year. She also will play Larissa Weems in The Addams Family prequel. It was announced that she'll be Lucifer, in the Netflix's adaptation of Neil Gaiman's Sandman.
Only time will tell whether Gwendoline will appear in the new Game of Thrones sequel. For now, it's amazing to see her get roles that she loves portraying. We can't wait to see more of her!
Paul is many things. He's a fan of anime, superheroes, and everything in between. He dedicates his downtime to annoying the heck out of his cats and dog.
Leave a comment