Euphoria Season 3 Is Coming – An Unsurprising HBO Renewal
It's obvious whenever a new episode of Euphoria premieres. That's because it'll start trending on Twitter, and hundreds of thousands of eager fans will post their episode-ready inspired make-up looks on platforms like Tik Tok. This is a noticeable difference from when episodes premiered back in the first season to a small but dedicated audience. Now it's taken the world by storm, for better or worse. Unsurprisingly, Euphoria season 3 is coming after a recent HBO renewal.
A Season 3 Of Euphoria Is Coming After HBO Announces Renewal
Euphoria originally premiered back in 2019. The Sam Levinson-created HBO drama follows a group of high schoolers who make us all question if we really got the high school experience that HBO thinks we did. At the center of it all is Zendaya's Rue, a woman who is coming of age while trying to come down from drug addiction. Fans immediately loved the show for its bold portrayals of sex, drugs, and rock and roll.
The second season is currently airing new episodes after two pre-season 2 specials which served more as character studies of characters Rue and Jules (Hunter Schafter.)
While many of us think that it's something of a hot mess, it continues to maintain high viewership. It is up by almost 100% compared to its first season, with 13.1 million individuals streaming the season's premiere. The complaints of gratuitous nudity, messy plotlines, and character portrayals aren't changing our need to keep watching, even if we're a little confused.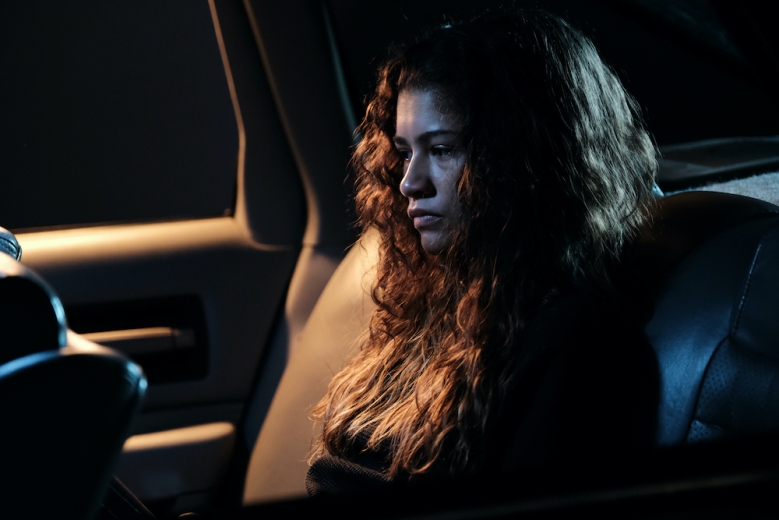 Image via HBO.
Of Course More Is Coming From HBO
Viewers continue to praise the series for its soundtrack, visuals, and acting. However, one of the chief complaints about the series' second season is that a few loose ends haven't been sorted out, despite the finale getting closer. Important plot elements from the first season remain untouched, all while new characters and stories pop up and raise some serious stakes. This would be more frustrating if it weren't for the guaranteed season 3 of Euphoria. So, I guess we can let some of it slide if it means we get more content.
It remains uncertain if all of the core cast members will return for the third season. This includes Zendaya, who is the heart of the show. She has already won an Emmy for the first season and continues to prove her acting chops, and it's clear that the show is near and dear to her heart. Though, other major opportunities are sure to crop up after starring in one of the most successful films of all time, Spider-Man: No Way Home. Could a third season further center around one of the other characters, leaving Zendaya to do something else? It seems likely, given how she seems to have less screentime with each passing episode.
Euphoria Is Currently Airing Season 2 Every Sunday On HBO Max.
The finale of Euphoria season 2 will air on February 27th, 2022. There was almost a two-and-a-half-year gap between seasons 1 and 2, so we hope that season 3 isn't quite as far off. But with such high viewership and less of a COVID-19 delay, we expect it to come much sooner. Fortunately, you can count on Comic Years to let you know when it's coming!
Readers, what do you think about the season 3 renewal of Euphoria by HBO? Do you think any of these kids will finally be seen going to class? Drop your predictions and thoughts in the comments below.
Featured image via HBO.
Meghan Hale is the kind of movie lover that has a "must watch" that is a mile long... and growing. When she isn't talking about the latest film and television news she is writing one of her many in-process novels, screaming film trivia at anybody who will listen, and working as a mental health care professional. Follow her on Twitter @meghanrhale for some fun theories and live reactions to all things entertainment.
Leave a comment