Big Hero 6 Spin-off Series 'Baymax!' Features A Trans Man Character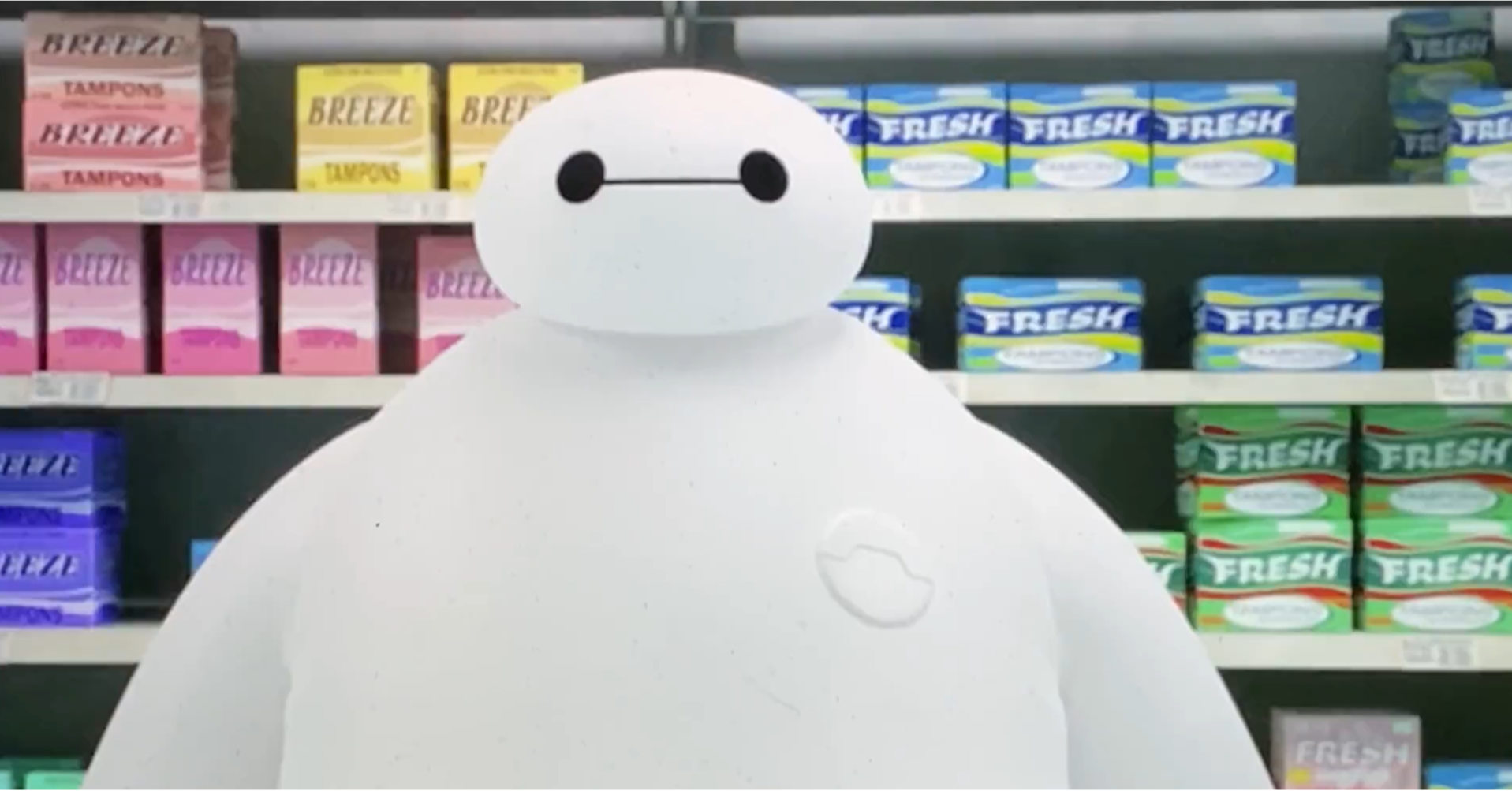 The third episode of the Big Hero 6 spin-off series Baymax! gained much attention online. One specific scene that features a trans man character sparked multiple discussions among viewers and fans alike.
From the 2014 animated film Big Hero 6, Baymax! follows the adventures of our trusted inflatable health companion. The Big Hero 6 spin-off series features a medical robot named Baymax and its companion Hiro Hamada.
In the show's third episode, Baymax goes to the store and gets confused about what to get for Sofia, a pre-teen girl going through puberty. It was Sofia's first period. Then, Baymax then asks a woman for suggestions. Many people came to Baymax for help, including a trans man wearing a transgender flag shirt. The trans man suggested getting the pads with wings on them. 
It was this scene that sparked interest in the viewers. Some "fans" were fast to air their frustrations and disappointment about the scene. However, others praised the show for being inclusive and opening an avenue for dialogue. 
Big Hero 6 spin-off series sparked reactions on social media platforms
Sophia is in major distress in this third episode of the Big Hero 6 spin-off series due to her period coming out for the first time. Of course, Baymax is always there to help. 
For a series whose target market is children, it became controversial. The inclusion of LGBTQ+ in a youth-targeted series has received lots of praises and also lots of backlashes. There were people disappointed. Similarly, some questioned the necessity to include a trans man in the series. Meanwhile, some parents expressed their concerns about how this will confuse their children. They claim that the show will affect their children's thinking about sexuality. 
A Twitter user expressed his disapproval of the series. Saying that the scene is "part of Disney's plan to re-engineer the discourse around kids and sexuality."
EXCLUSIVE: I've obtained leaked video from Disney's upcoming show "Baymax," which promotes the transgender flag and the idea that men can have periods to children as young as two years old.

It's all part of Disney's plan to re-engineer the discourse around kids and sexuality. pic.twitter.com/y1ATnKCEce

— Christopher F. Rufo ⚔️ (@realchrisrufo) June 28, 2022
Yet, even with the backlash, many fans praised Disney for this move. A lot of tweets from the fans showed support for Baymax's actions. They said Baymax was just doing his innate and programmed job: to help people who have medical needs. Menstruation is a medical concern.
More LGBTQ+ Inclusions in Baymax! Series and Others
The inclusion of the LGBTQ+ characters did not end in that episode. In the following episode of the Big Hero 6 spin-off series, Baymax helped a man ask another man out on a date. That episode received support and praise from the LGBTQ+ community. It was pleasing to see that a mainstream show has a stance about matters like this.
Disney seemed to be showing gender and puberty content to their viewers through their animated films. For instance, Lightyear and Turning Red. However, we remember that Disney allegedly wanted to remove a kissing scene between a lesbian couple in Lightyear. After some backlash, they retained the scene. 
Meanwhile, Pixar's Turning Red showed us a successful portrayal of a teenage girl amidst puberty.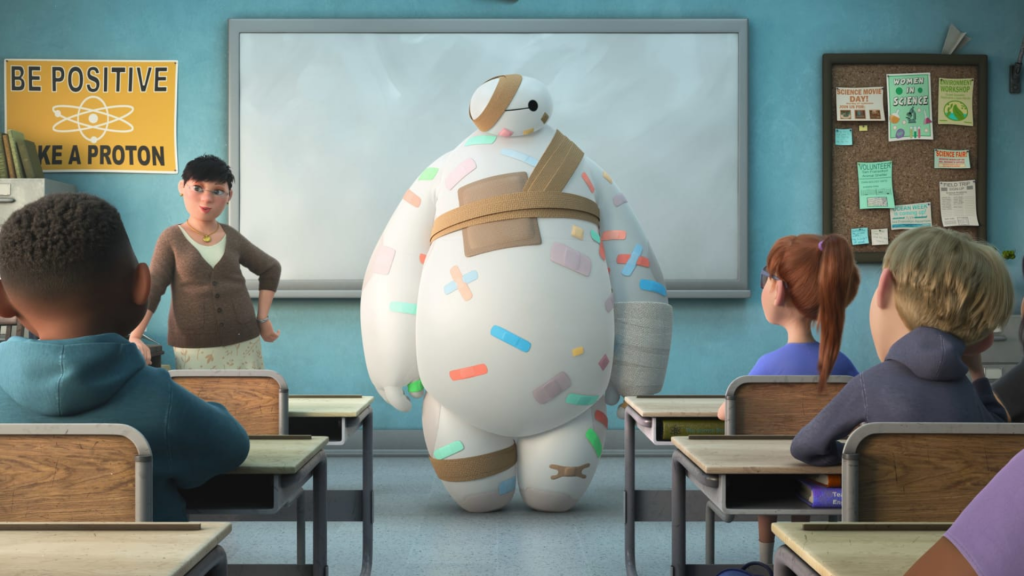 Disney+
Disney's Take on LGBTQ+ Inclusions
The company was recently under fire after removing LGBTQ+ scenes in their films in response to Florida's "Don't Say Gay" bill. Their lack of stance on the bill fueled many protests from Disney workers and fans. Yet, the current take in the Big Hero 6 spin-off series shows how the company's take on this topic. Disney's CEO Bob Chapek stays true to his word. Disney has an "unwavering commitment to the LGBTQ+ community."
We all have different preferences and biases. However, we can only bring inclusion to society through love and acceptance. Normalizing scenes like this in mainstream media helps create a community where everyone feels safe regardless of their identity. The inclusion of LGBTQ+ characters in animated films is becoming a norm in the filmmaking industry, and it creates space for dialogues. As it should be. 
Catch more of our newest ally Baymax in Disney's Big Hero 6 spin-off series, Baymax!, streaming now on Disney+!
Paul is many things. He's a fan of anime, superheroes, and everything in between. He dedicates his downtime to annoying the heck out of his cats and dog.
Leave a comment