Lightyear Grossed $51 Million – Why Buzz Let Disney And Pixar Down At The Box Office
The Toy Story spin-off movie Lightyear grossed $51 million, lower than expected.
COVID left many people locked in their homes, making going to the movies impossible. That opened the doors to the rise of streaming platforms, such as Disney+. However, after the COVID restrictions started to lift, people were reinstated in theaters, and even some movies broke box office records.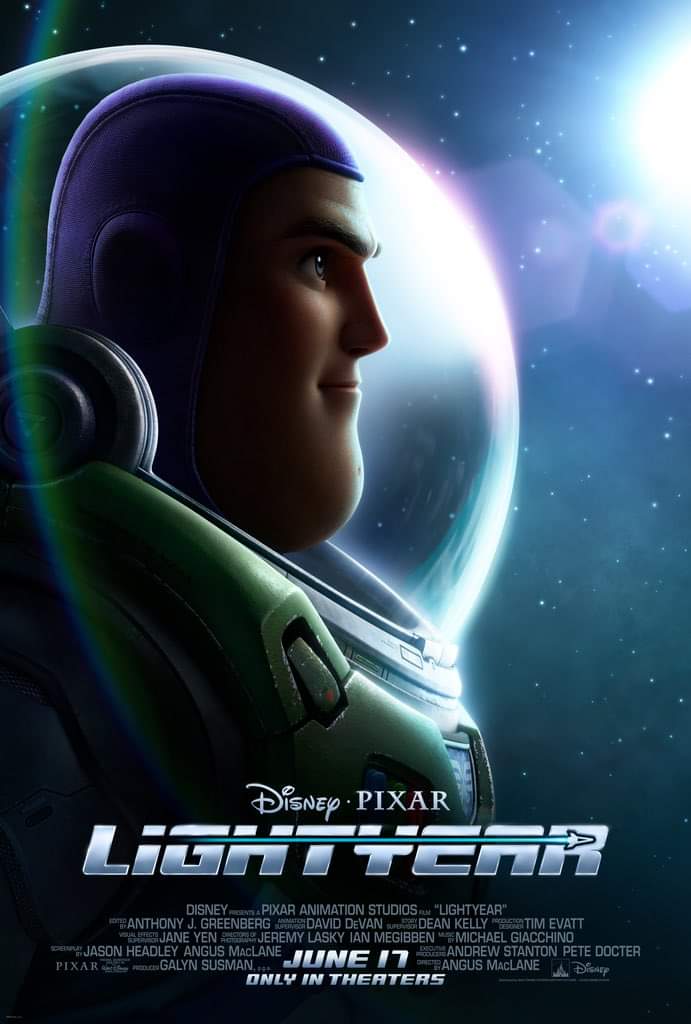 Image via Disney Pixar
An example is the movie Batman, starring Robert Pattinson, which had a pretty good start, grossing $134 million on opening day in the United States. More recent examples are The Bad Guys, which has grossed $44.4 million in its two weeks in theaters, and this weekend it continued with a good pace, grossing $16.1 million in the United States.
Another example is the movie Turning Red, also created by Disney. It was released both on the company's Streaming site and in theaters. In the latter, it was a success, collecting more than $17 million on opening day. Despite multiple reviews claiming this movie isn't appropriate for all ages, Turning Red has been liked by audiences and continues to be successful. 
Why Lightyear Disappointed Disney And Pixar At The Box Office
Considering the success of the last two movies we mentioned from Disney, some people wonder why Lightyear was a flop at the cinema. It has so far grossed $51 million in the United States when they expected a total of $71 million for this movie.
There are several comments about the possible causes of the low participation, starting with the fact that spin-offs are never as successful as the original movie. We could see it in films like Solo: A Star Wars Story and Fast and Furious 7: Hobbs and Shaw. These could not even catch up with the core productions, grossing much less.
89er Theater in Kingfisher, Oklahoma is paying someone to fast forward through the same sex kiss in Lightyear pic.twitter.com/wXYIf8o9Vt

— Frances Danger (@FrancesMFDanger) June 20, 2022
That is the case of Lightyear, which could not surpass Toy Story's earnings at the time. One of the reasons for this underperformance could be that the movie is not about toys but Buzz Lightyear. Also, we miss Woody, Mr. Potato Head, and Dr. Bacon, who added more comedy to the past films. Another reason certain people claim contributed to the movie's failure was conservative parents not agreeing with the scene where two female characters kiss.
Shawn Robbins Explains Why

Lightyear Grossed $51 Million

Shawn Robbins, Chief Analyst for Boxoffice Co, commented on the causes of this failure in the Lightyear movie. He stated that several factors contributed to the film's poor box office performance. The first reason was that it was released with other productions with a broad audience, such as Jurassic World. 

Other reasons Robbins stated for the film's poor box office performance could be due to a bad marketing strategy. He clarified that the message could have been relatively diffuse for the audience, and they opted to watch other films at the cinema.
Image via Disney Pixar
The grossing number is a lousy reboot for Pixar to be back in the movies. The repercussions for the studio could affect it, first and foremost in its ability to attract audiences. Pixar has always been synonymous with quality in its productions such as Toy Story, Cars, and Despicable Me.
Economically, this failure has also had an influence, especially on Disney, which has seen its shares drop in price. These have fallen this month, approximately 39% of their value at the beginning of 2022. Currently, the share value stands at 94.34 US dollars.
Will Lightyear recover in the next few days and earn an extended stay in the theaters? Will the public be encouraged to see it? That is what Pixar and Disney are betting on to improve this film's image and box office figures. However, Lightyear has caused tremendous buzz (pun intended) by including a same-sex kiss, and for the past few days, people have been talking about the movie non-stop.
Featured Image via Disney Pixar
I am a circus aerialist influenced by Dick Grayson and Spider-Man. Fortunate to write about the characters that inspired me. I also have a Bachelor's degree in Political Science and a Master's degree in International Trade.
Leave a comment