Thor 4 And Moon Knight Writers Worked Together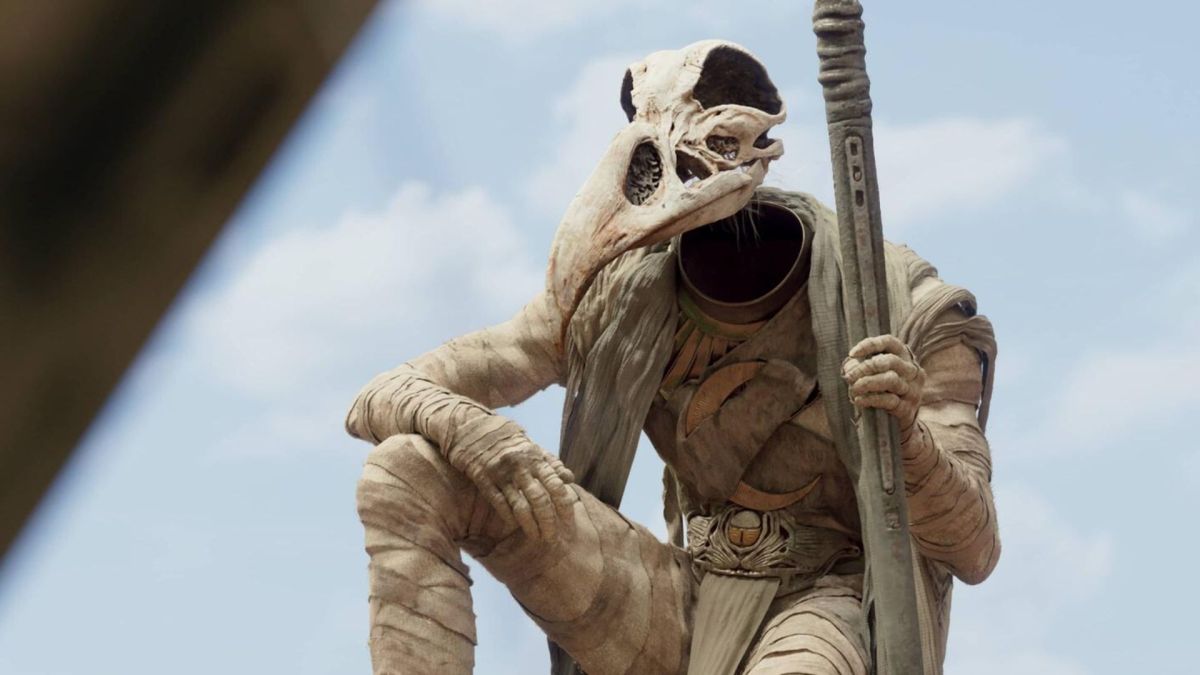 One of the writers of Moon Knight, Jeremy Slater, stated that they had to work and cooperate with the writers of Thor 4 so that both productions had coherence.
Slater detailed that although both productions speak of different mythologies they had a particular relationship. Thor involves Norse mythology, and Moon Knight, Egyptian. In Thor: Love and Thunder, there are interactions with other mythologies, such as the Greek. Therefore both should establish a pattern so that there are no contradictory facts.
Thor 4 And Moon Knight Writers Team-Up 
The lead writer of the Marvel series talked to Playlist about the cooperation with the Thor: Love and Thunder production team. He emphasized that despite having no apparent relationship, both teams had to sit together to coordinate both stories. Slater stated that Marvel created a space for both teams to sit and talk.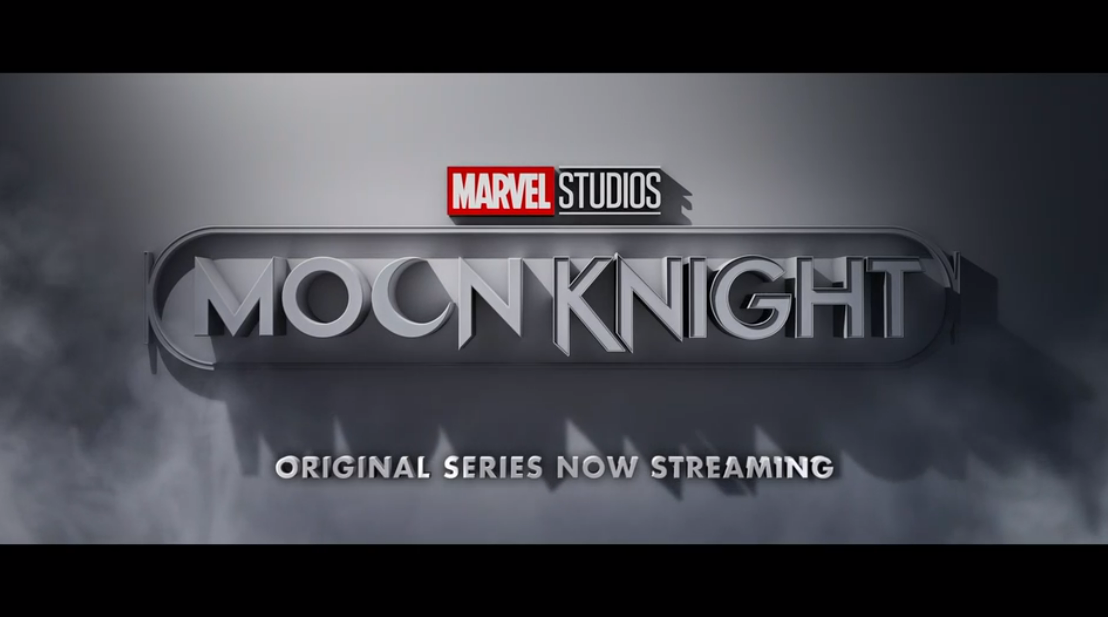 Image via Marvel
In his statement, Slater said, "Marvel was great about giving us our own little corner and our own little space and saying, 'O.K., the Egyptian gods can be their own thing,' especially since we're only seeing, I think, three of them on screen over the course of this story. But we did speak extensively with the producers of Thor: Love and Thunder just to find out what they were doing with gods in their story, to make sure that we weren't going to be contradicting anything."
The writer clarified that both teams agreed not to create any cameos or tie-ins in the productions. The reasons were primarily logistical. Since both products had release dates already set, doing so would complicate things much more.
In this part of the interview, Slater said the following "So we had to make the decision early on, just to be safe, let's give ourselves some space and let's not reference the events of because we had different versions that could have served as either a lead into "Thor" or sort of dealing with the aftermath of what happens in that movie. And everyone just sort of decided, "You know what? These release dates are going to be determined by much larger factors than whatever's happening in our show. So the safest thing to protect both of these properties is just to give them some distance." Marvel is constantly expanding the boundaries of the MCU, and it's getting bigger, and it's weirder, and it's giving us a lot more runway to tell cool stories in the future."
Two Successful Marvel Products 
Thor 4 and Moon Knight have had great success. Moon Knight received great reviews from users of Disney's streaming platform. They gave the show a score of 8/10, and there are positive comments about the performances. One of the reviews goes, "Moon Knight, with a brilliant performance by Oscar Isaac, is a huge source of extravagant ideas that has more success than stagnation."
In the case of Thor: Love and Thunder, the reviews after the movie's screenings have been entirely satisfactory. Despite not being in theatres currently, the reviews have been good. Also, many have commented on the movie's trailer, highlighting the appearance of Jane Foster.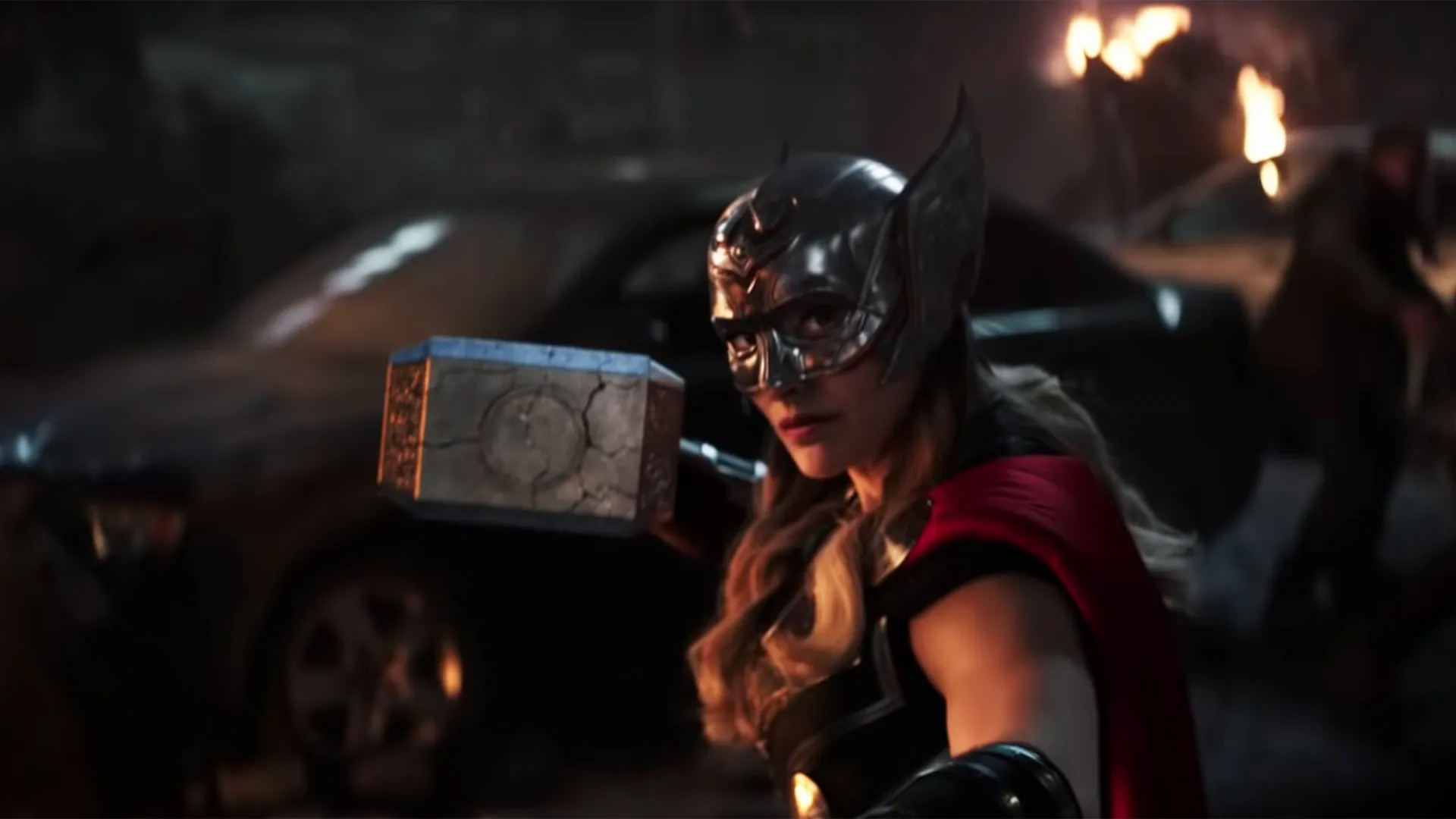 Image via Disney
These two Marvel and Disney productions could be the hits of the year. Both expectations were tremendous; for the moment, the series has already fulfilled its goal. We only need to see the Norse god movie's premiere.
In the case of Thor 4, reviews highlight the performances by Natalie Portman and Christian Bale. The Direct's Richard Nebens exclaimed,
"Thor: Love and Thunder is predictably hilarious yet unexpectedly personal and heartfelt. Christian Bale and Natalie Portman's performances truly shine while Waititi delivers an emotional story. I think this may be my favorite Thor movie."
This kind of joint work can happen again in Marvel productions considering the combinations and cameos that Marvel is doing now. They could mix Morbius with Blade since both belong to the vampires' category. Both characters appeared once in the Spider-Man animated series, so linking them in the new Blade movie or a Morbius sequel wouldn't be impossible.
I am a circus aerialist influenced by Dick Grayson and Spider-Man. Fortunate to write about the characters that inspired me. I also have a Bachelor's degree in Political Science and a Master's degree in International Trade.
Leave a comment