Schwarzenegger Will Be Soon On Netflix With His First Series
The actor is back again, though not in his Terminator metal skeleton. Now we will have the action machine Arnold Schwarzenegger in a new Netflix series called Fubar. This will be a new production that combines comedy and action, elements that are no strangers to this star, given his participation in the movie True Lies.
This will be Schwarzenegger's first television series in his entire career. However, he will not only be starring in it, as he also participated as executive producer, contributing in more than one way in its realization. This new production made the actor happy, declaring that he would be seen for over two hours in this first season.
Schwarzenegger Will Be Soon On Netflix With His First Series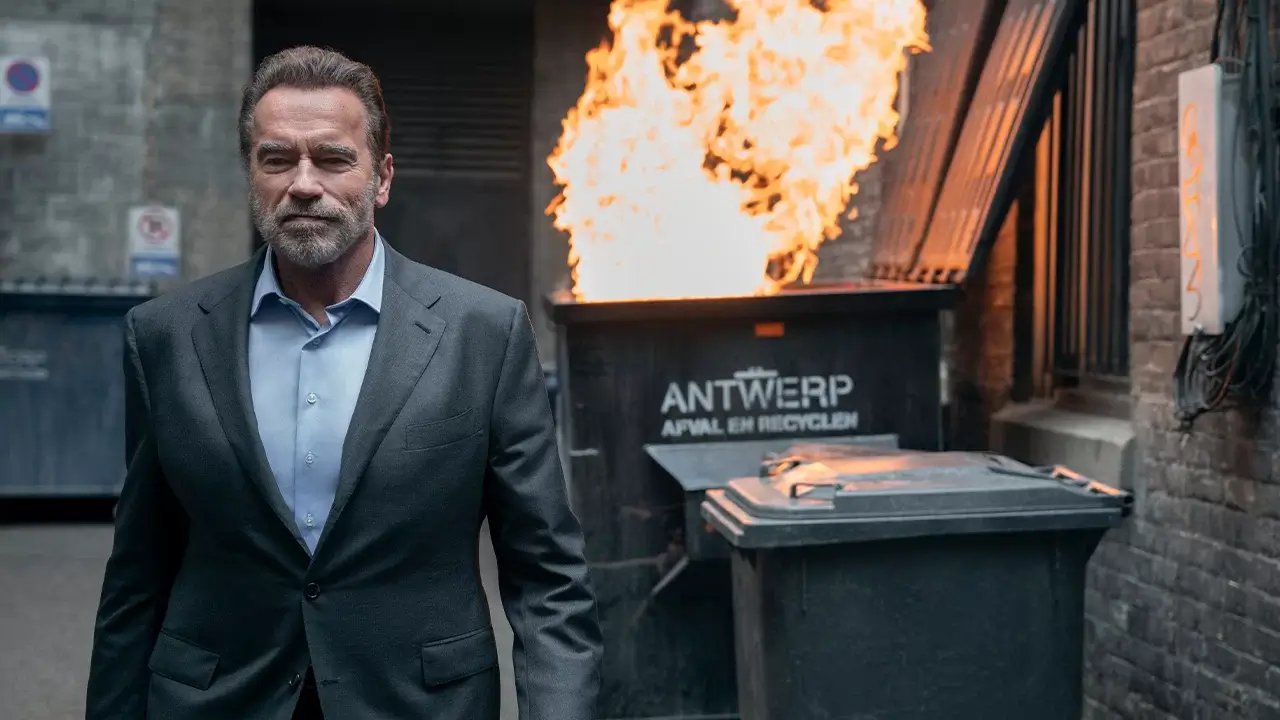 Image: Netflix
This time we will see Arnold Schwarzenegger on Netflix in a new production, although it will not be a movie but a series. The actor commented that for a long time, the public and interviewers asked him if he would do a comedy movie again. The answer has already arrived, with the usual "I'm back".
Schwarzenegger commented on his Netflix show: "Everywhere I go, people ask me when I'm going to do another big action comedy like 'True Lies.' Well, here it is," Schwarzenegger said in a statement. "'Fubar' will kick your ass and make you laugh – and not just for two hours. You get a whole season."
The series' plot will be about a father trying to salvage his relationship with his daughter when they realize their whole life was a lie. Because Schwarzenegger's character is a CIA agent, and so is his daughter. So they will have to work on their relationship while fighting the terrorist.
The 20-second trailer shows how the actor handles weapons, drives spectacular motorcycles, and devises plans. He must also put up with some of his daughter's less-than-affectionate reactions. 
The description of this Arnold Schwarzenegger Netflix series says: "Fubar" will show what happens when a father and daughter discover their entire relationship was built on a lie and that they are each CIA operatives. As the two join forces, the eight-episode series will depict themes of family dynamics with humor, action, and spies. The trailer shows Schwarzenegger lighting a cigar, skirting corners, and walking away from a dumpster fire."
The series will premiere on Netflix on May 25, 2023, featuring eight episodes in this first season.
Details of Fubar, the New Production of the Former Mister Olympia
Fubar is a series that Arnold Schwarzenegger himself developed for Netflix as executive producer. In this adventure he will go along with Nick Santora, the creator of the plot and showrunner. The latter worked on major productions such as Most Dangerous Game and Prison Break. This series was filmed at Skydance Television studios.
Santora commented that he likes Schwarzenegger's participation because he gives it that fun touch without leaving aside the action, shooting and explosions. The executive producer said in a statement.
"The thing I always marveled at was how Schwarzenegger could be funny while still kicking ass. That's why I wanted 'Fubar' to be a hysterical, CIA-spy comedy mixed with heart-stopping action! And it is all that – and more".
The cast of this Arnold Schwarzenegger Netflix first series is very diverse. He is joined in this project by Travis Van Winkle, Monica Barbaro, Andy Buckley Fortune Feimster, Barbara Eve Harris Milan Carter, Gabriel Luna, Aparna Brielle, Jay Baruchel and Fabiana Udenio.
Featured Image Via Netflix 
Leave a comment