Assassin's Creed Mirage Menu UI Leaks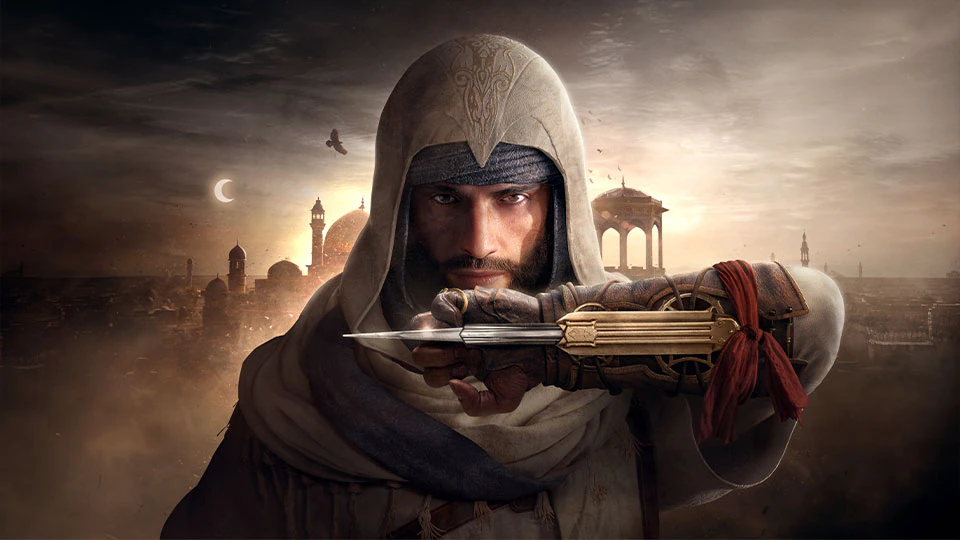 Time for some exciting news for all the Assassin's Creed fans out there. A new leaked image for the upcoming game, Assassin's Creed Mirage, has surfaced online, and it's causing quite a stir in the gaming community.
The leaked image shows the game's menu UI, revealing some intriguing details about the game's protagonist. Apparently, the main character in Assassin's Creed Mirage will be a thief and a detective. Naturally, this is quite a unique combination for an Assassin's Creed game.
At the moment, we don't know a whole lot about this game. Originally, game developer Ubisoft was set to release the title in 2023. However, since announcing the title in 2022, Ubisoft has been pretty quiet about the title. Some fans even speculate that it's delayed, although there's currently no evidence of this yet.
The Assassin's Creed franchise has been around for over a decade. As such, it has a massive following worldwide. Each game brings something new to the table, and fans eagerly anticipate every release. The leaked image for Assassin's Creed Mirage has generated a lot of excitement. Why? Well, that's because it hints at a fresh take on the franchise's core gameplay mechanics.
As a thief and a detective, the main character in Assassin's Creed Mirage will have a range of new abilities. It's likely that these will add a new layer of depth to the gameplay. Additionally, players must use their wits and intelligence to solve puzzles and gather information. Also, they'll need to be nimble and quick to escape dangerous situations undetected.
Assassin's Creed Mirage Leak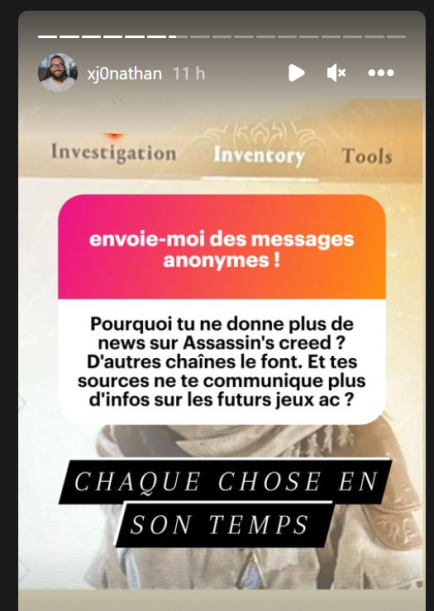 Image: Reddit
Additionally, the leaked image also gives us a glimpse of the game's menu UI. Naturally, it looks pretty good! It seems like the developers are going for a minimalist design with a focus on easy navigation. Unfortunately, aside from this information about the main character, this image doesn't reveal much more about Assassin's Creed Mirage. However, that hasn't stopped fans from speculating about it!
Some fans think it appears the Investigation gameplay from 2001's Assassin's Creed might be returning. However, other fans think it could just be a renamed quest tab or similar to Assassin Creed Unity's investigation sidequests. Who knows what it could be?!
Of course, there's always a chance that this image could be fake. However, if it's genuine, then Assassin's Creed Mirage is shaping up to be one of the most exciting games in the franchise. It could contain completely new features or signal a return to what made the game so great in the first place. 
Regardless, the leaked image for Assassin's Creed Mirage has given us a tantalizing glimpse of what's to come. The prospect of playing as a thief and a detective is an exciting one. It's sure to add a new dimension to the franchise's already rich gameplay mechanics. If you're an Assassin's Creed fan, then this is definitely on the list of 2023 video games to be excited about. We can't wait to see what else Ubisoft has in store for us. Hopefully, we will get some more news, gameplay, and a release date soon!
Hi! I'm Arvyn, and I'm an English teacher from the UK. I've been teaching English online for over 4 years to students from all across the world and all ages. Outside of work, I'm a huge fan of reading, video games, and playing with my adorable kitties. See ya!
Leave a comment