Is The Streaming Wars A Sprint, Or A Marathon? The Race To Subscriptions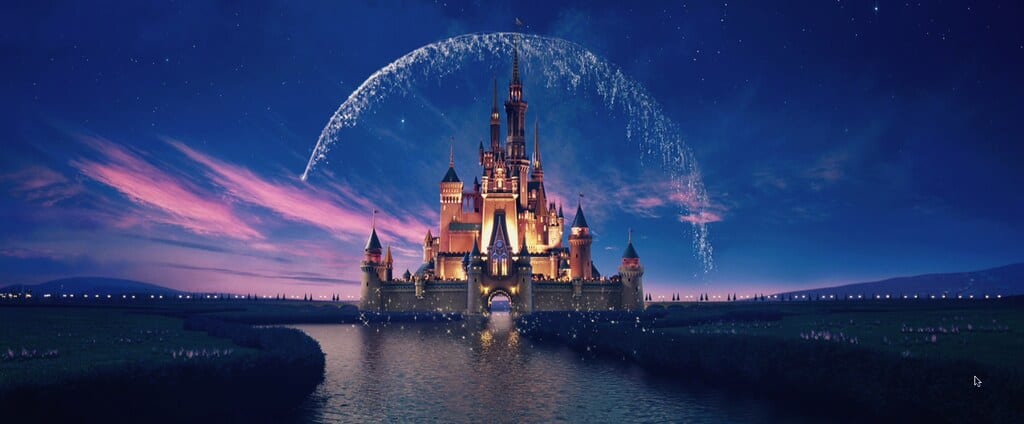 By now, everybody has streaming service subscriptions or access to one (or more). Though, they may not pay for it. Whether you use your roommate's Netflix password or share your Amazon Prime account with your parents, you have access somewhere. What was once all about Netflix has quickly become a battle of massive companies. So, instead of asking people if they've got Netflix, it's now a question of whether Netflix is something they're willing to give up. With so many upcoming and existing streaming services to choose from, can you really have it all? Netflix, Prime Video, HBO Max, Apple TV+ and Disney+ are all streaming services racing to the coveted 90 million subscribers achievement. Let's take a look at where they stand.
Netflix, The One To Beat From All The Streaming Service Subscriptions
Netflix has become a household name after years of faithful subscribers. You may be there to see Stranger Things 3, or just because you like how simple it is. But have you debated dropping your subscription with all of the upcoming services? Whatever happens next, it'll be a long race to beat Netflix's records. The service has 158 million global subscribers through the third quarter of 2019. So, what will keep them?
People like to binge. A Hollywood Reporter and Morning Content study found that 49% of adult respondents preferred all episodes to be released at once, compared to other options, including weekly episodes. Not surprisingly, millennials were the readiest to binge-watch, with 63% liking all episodes to be available immediately. Netflix is known for its binge-watch-worthy content, especially coming from its original content. So, even if people subscribe strategically to watch their favorites all at once, it will probably keep working for the entertainment giant.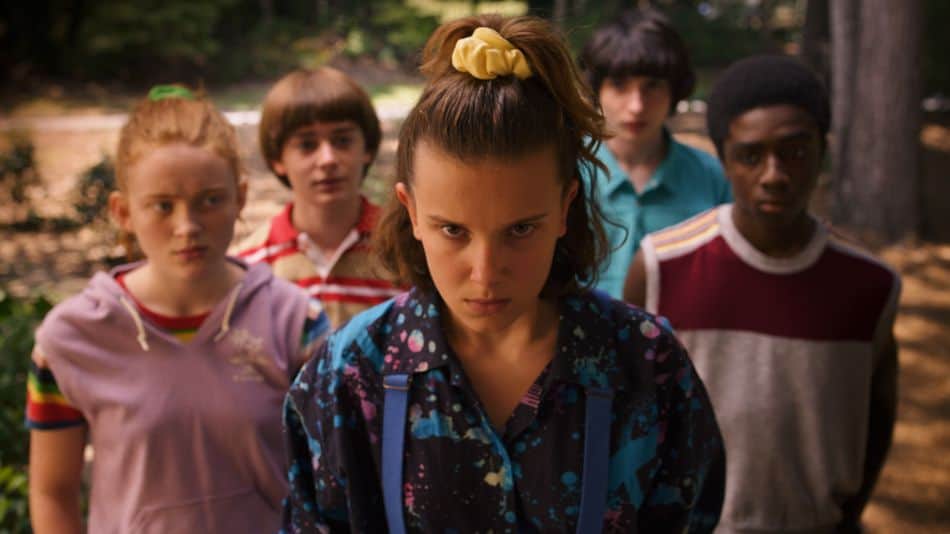 Eleven starring down the competition. Image via Netflix
Disney+, The Upcoming Force
If I had to place early bets, I'd say people having a Netflix/Disney+ combo will be the popular choice. The service is set to offer a lot of content. Most of it we've already seen before. The massive amount of Disney's original films, the library of old TV series, and the general nostalgia-grabbing lists of old favorites will be hard to beat. Plus, with the upcoming Marvel and Star Wars content, people will stay for a long time after they've re-watched all of their favorite films.
Disney+ has a pretty good word of mouth ahead of its release. The same Hollywood Reporter study found that Disney's advertisements have hit some pretty big targets. The millennial, or 23-38 age gap,  has heard "a lot" about the service. Though, this goes down for gen x (17%) and only 6% for boomers. So, they may have some tough times trying to get older subscribers to watch. This is likely because of the large numbers of people with no children, or grown children, who won't want to watch a lot of the content that is geared towards the younger audience.
Us looking into a future filled with Marvel binge-watching. Image via Marvel Studios
Disney+ Forecasts Are Already Showing Early Success
Disney+ will be available for everybody on November 12, 2019. A Forbes projection report believes that Netflix will keep its reign up until at least 2024, but that Disney+ will earn its keep. They're projecting about $7.4 billion in revenue, and taking over 8% of the total SVOD (subscription video on demand) market. Now, these are all projections. Anything can happen, but the numbers are founded on some pretty intensive survey taking.
Because Disney+ will be a cheaper option for streaming, at $6.99 a month, it should be quite accessible. The ESPN+ and Hulu bundle will only make it more enticing. While many people jump on streaming platforms for specific content, Disney+ having so much that already has plenty of hype will give it an advantage. It's likely that they'll see another gigantic boost with the release of the still-mysterious upcoming Marvel content.
HBO Max, Who Is Still A Long Ways Out
According to the same Hollywood Reporter study mentioned, less than half of all age groups have heard about HBO Max compared to Disney+. That doesn't sound great. But HBO Max is still a ways away, with a Spring 2020 debut. They've been slowly releasing information about what is to come, and it sounds promising. Like Disney+, HBO Max will have some well-known content to kick off with, from recent sensations like Game of Thrones, and older hit content like Sex and the City. Plus, they're "stealing" Friends from Netflix. I guess you could say that people who are only on Netflix for the show will have to … pivot.
HBO is run by WarnerMedia, which has some pretty big movies within its sphere. They'll have the added advantage of classic movies, too. But HBO has always had a history of being pricier. They've already announced that pre-existing HBO Now subscribers will automatically get HBO Max for free, but pricing for non-subscribers is still unknown. So, unless they announce some bundles, it's questionable why you'd subscribe to HBO Max when you could have both Netflix and Disney+ for the same price.
Apple TV+, The Rich But Unpredictable
Remember that study that said Disney+ would have over 8% of the total SVOD by 2024? Well, Apple TV+ is only projected to have about 1% of that. Yikes, Apple. And honestly, I'm not surprised. The service debuted in the fall of 2020 with a few originals under their belt. The expensive The Morning Show and quirky Dickinson are certainly worth a watch. But the service could use some work. It's not overly simple to navigate, and its library still feels like its lacking. While I received a free subscription because of my Apple Music student plan, I don't think I would have subscribed otherwise.
What Apple has, like Disney, is money. They can afford to experiment a little. So, within this little limbo, before all of the services are available, they may just be finding their footing. But they'll have to move fast if they want to grab some of those potential Disney+ subscribers. Fortunately, their pricing isn't bad. For only $4.99, you've got access. They have other incentives, like free subscriptions with the purchase of certain Apple products. Is it all just one big ad to buy their newest overpriced iPhone? You never know. (But it probably is).
Wait… Where's Amazon Prime Video In All Of This Streaming Service Subscriptions Talk?
Amazon Prime Video seems to be forgotten about in a lot of streaming service talk. The streaming platform has been available for a while, like Netflix. And unlike Netflix, they have the benefit of Prime users. Even if people don't stream on Prime Video, they automatically have an account with Amazon Prime, which plenty of people think of as essential in their life. So, they've got some money to keep their subscribers happy. What the future holds for them seems to be big-budget content for some specific audiences.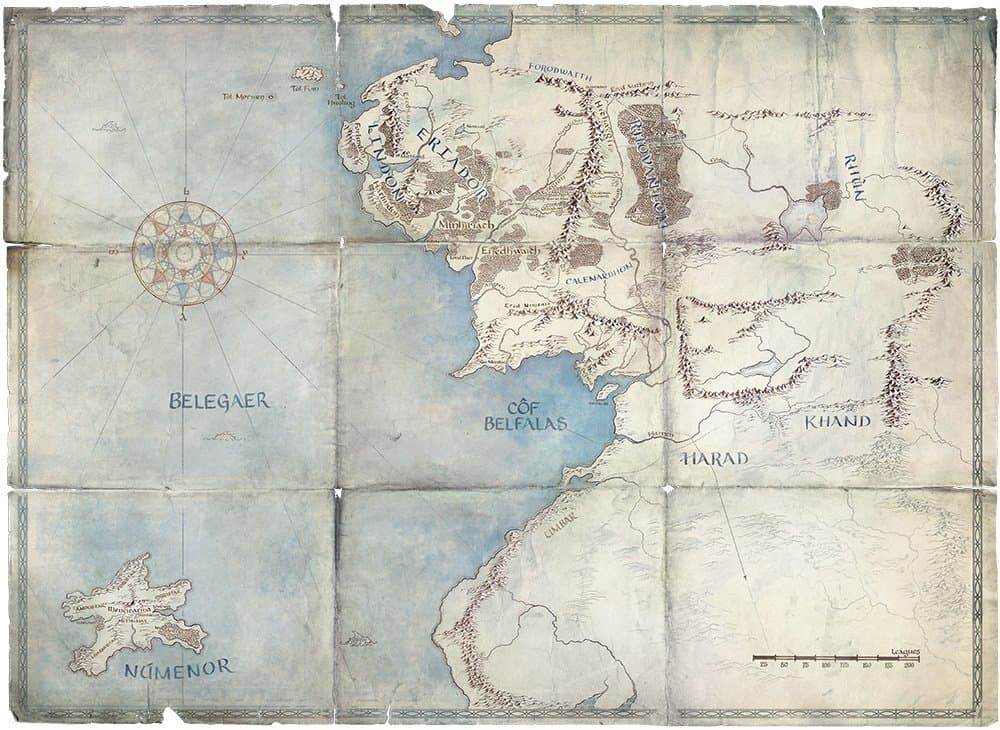 Image via Amazon.
One of the biggest upcoming draws for Amazon Prime Video will be their Lord of the Rings related series. While most of it is still pretty hush-hush, people are hyped. Game of Thrones and future spinoffs will bring a lot of people to HBO Max. But the Lord of the Rings fandom is no joke. Their dedication to the lore of the story is almost as intense as Tolkien's immersion into Middle-Earth. If Amazon Prime Video can keep fandoms happy, they have some long-lasting potential.
But Wait, There's Always More Out There!
Youtube TV, Hulu, Facebook, Quibi, Peacock… Does it ever end? No. And I don't think it's going to. Despite so many services, people are still paying for them. Audiences tend to find what works for them, and never give it up. So, while the giants keep growing, a lot of the smaller services maintain a niche audience.
What time will tell is whether all of the constant battle-for-the-top strategies will work, or if any one specific feature will keep streaming service subscribers for the long run. Could Netflix collapse? Could Disney+ be the only service 20 years from now? It's impossible to tell. But our bets are on Netflix and Disney+ being the talk of the town for at least the next decade.
So, readers, what streaming services do you currently have subscriptions to? And what do you plan on adding to your list in the future? Would you ever get rid of Netflix? Or have you already ditched it? Let us know! There's plenty to talk about when it comes to subscriptions to our favorite streaming services.
Featured image via Disney.
Meghan Hale is the kind of movie lover that has a "must watch" that is a mile long... and growing. When she isn't talking about the latest film and television news she is writing one of her many in-process novels, screaming film trivia at anybody who will listen, and working as a mental health care professional. Follow her on Twitter @meghanrhale for some fun theories and live reactions to all things entertainment.
Leave a comment